You can view a list of the current US Airports of Entry on the US Customs and Border Protection website.
ForeFlight Mobile does not provide a similar list. However, you can check to see if a specific airport is an Airport of Entry by following these steps:
In the Airports view, tap Info.
In the Info tab's Details section, tap Features.
In the Features list on the right, look for the Airport of Entry line.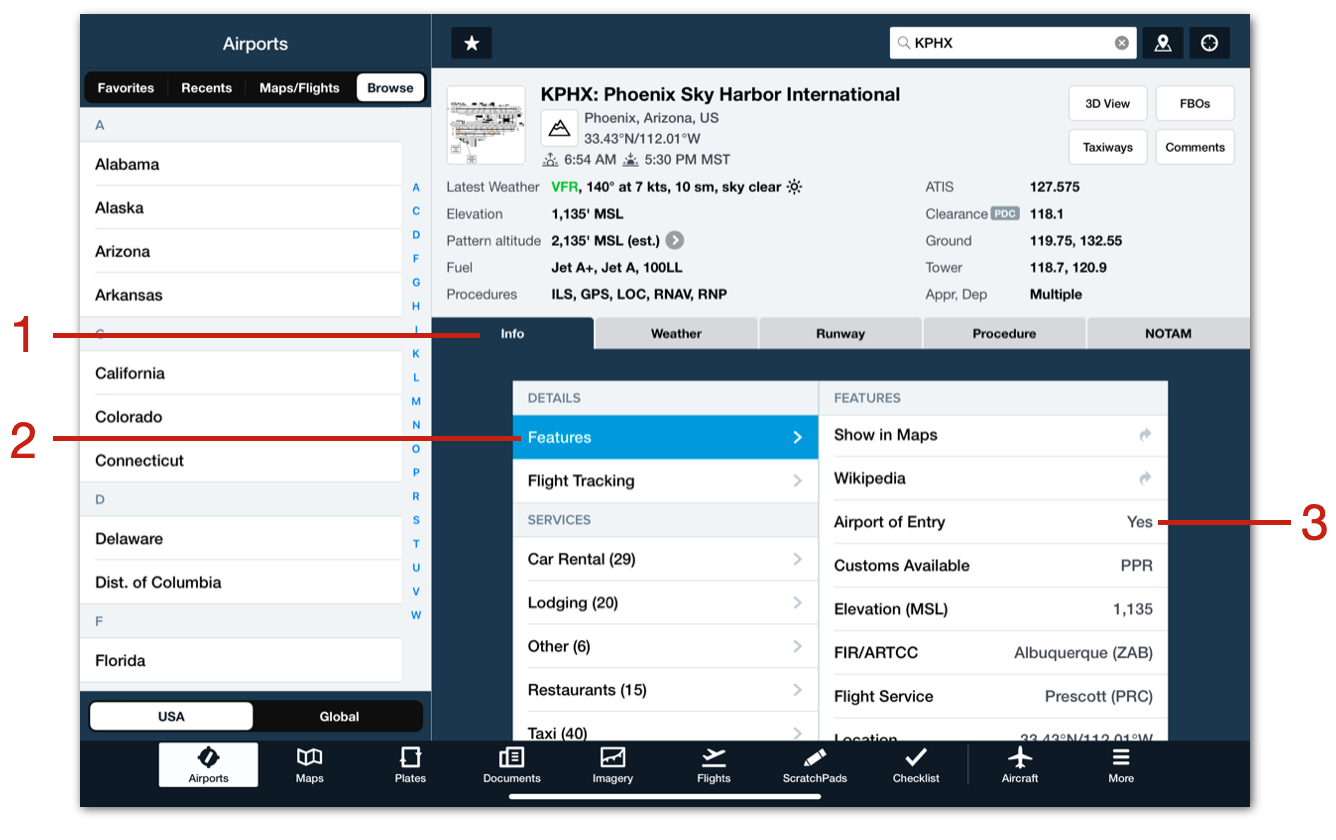 Checking if an airport is an Airport of Entry
Was this article helpful?