ForeFlight Aerial Maps cannot be selected for download. While connected to the internet and viewing the Aerial Map, ForeFlight will attempt to save the Aerial Maps that are viewed to your device's temporary storage (cache).
As a workaround, pilots can preview the Aerial Map before their flight. Depending on the device's capability, the Aerial Maps may still be accessible while offline. If you pan or zoom to an area while offline that wasn't previewed, the Aerial Map will not be visible. This method for viewing the Aerial Map while offline will have varying results due to device limitations.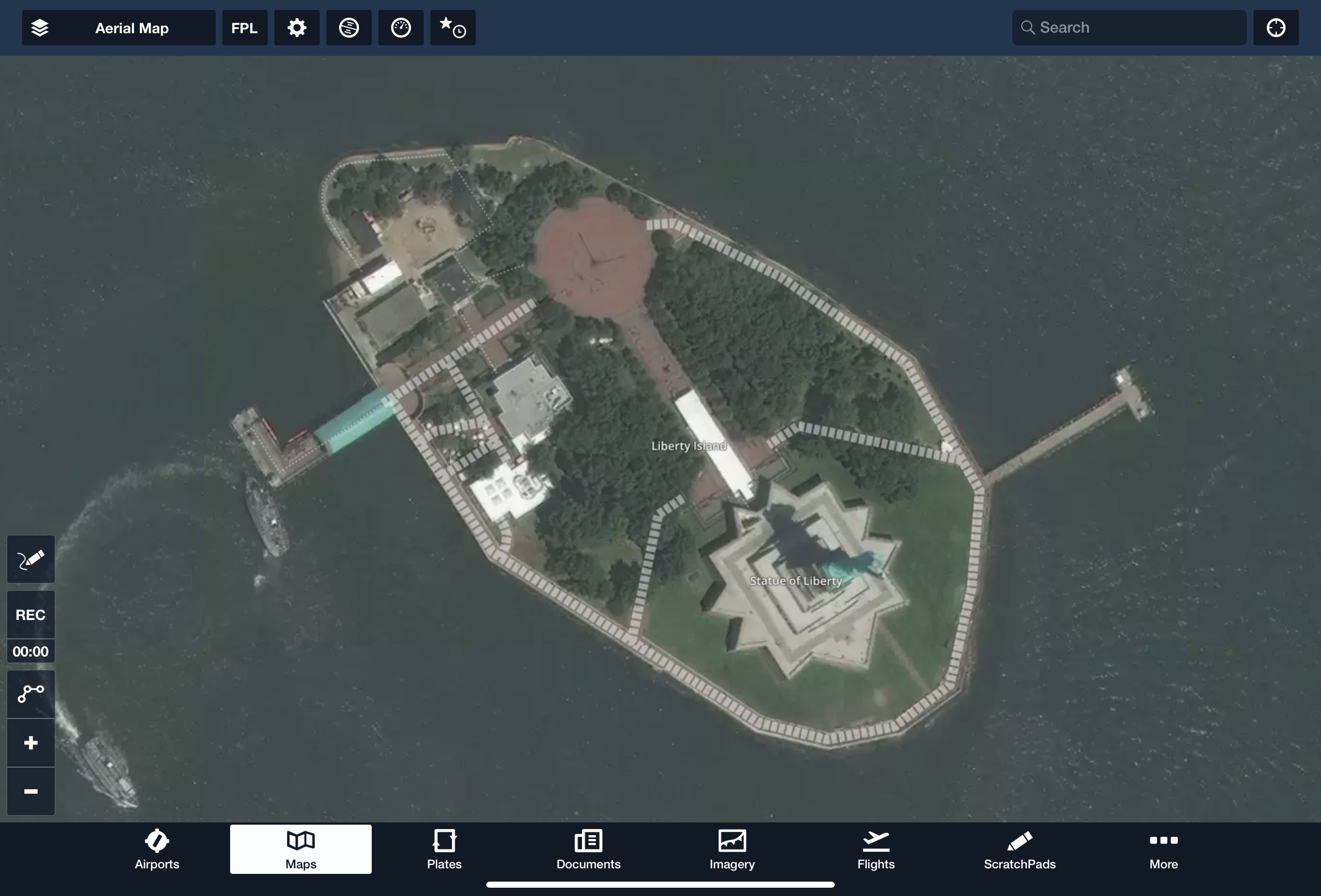 Image 1. ForeFlight Aerial Map
Was this article helpful?