If you are not seeing your aircraft icon on the map even though Ownship Distance Rings are displayed around your current position, this may indicate that your Enable Ownship setting is turned off.
To change the Enable Ownship setting and display your aircraft position icon, follow these steps:
In ForeFlight Mobile, tap More > Settings.
Scroll down to the Preferences group, tap Enable Ownship, and select Always.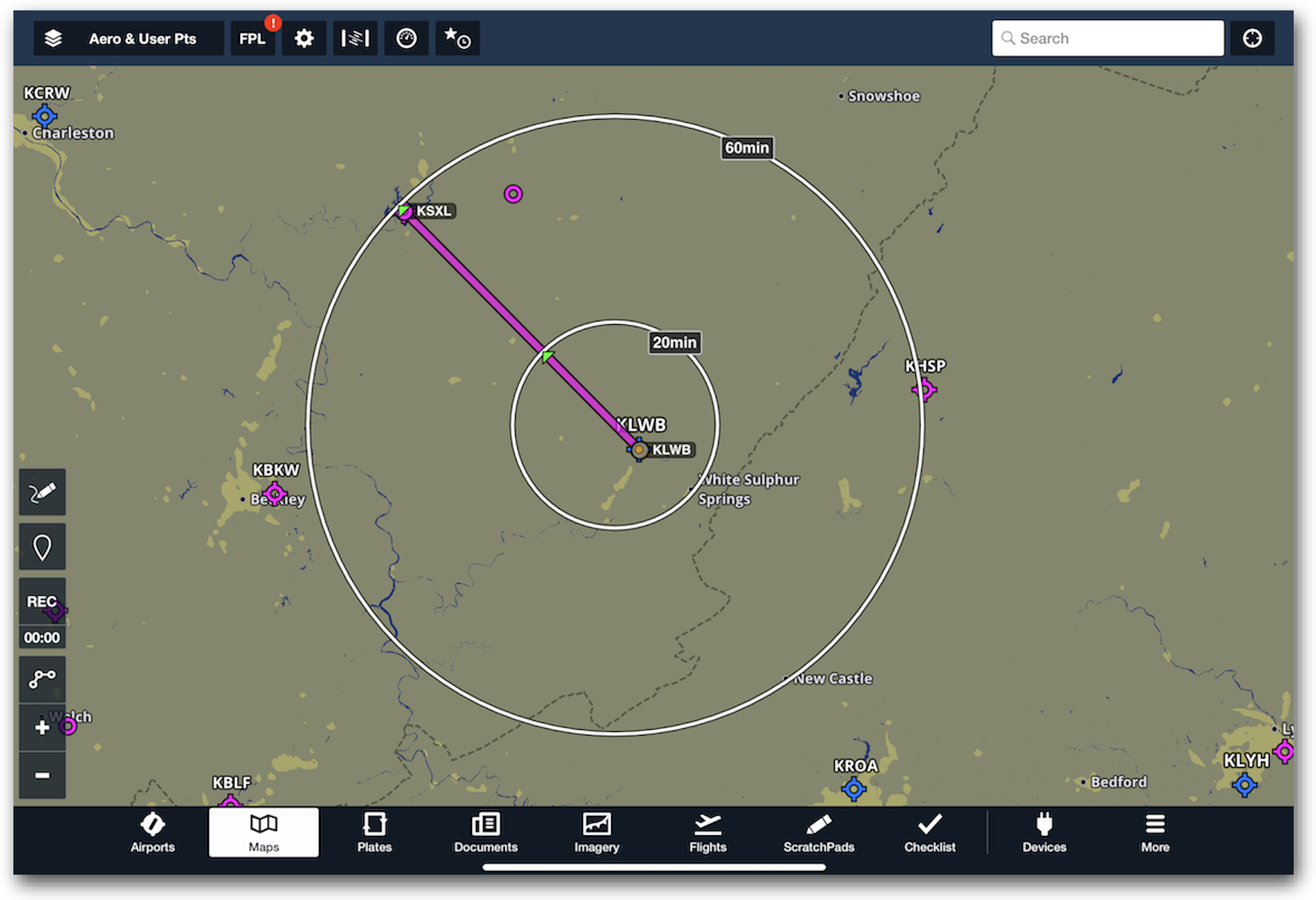 Ownship Distance Rings are showing, but the aircraft position icon is not.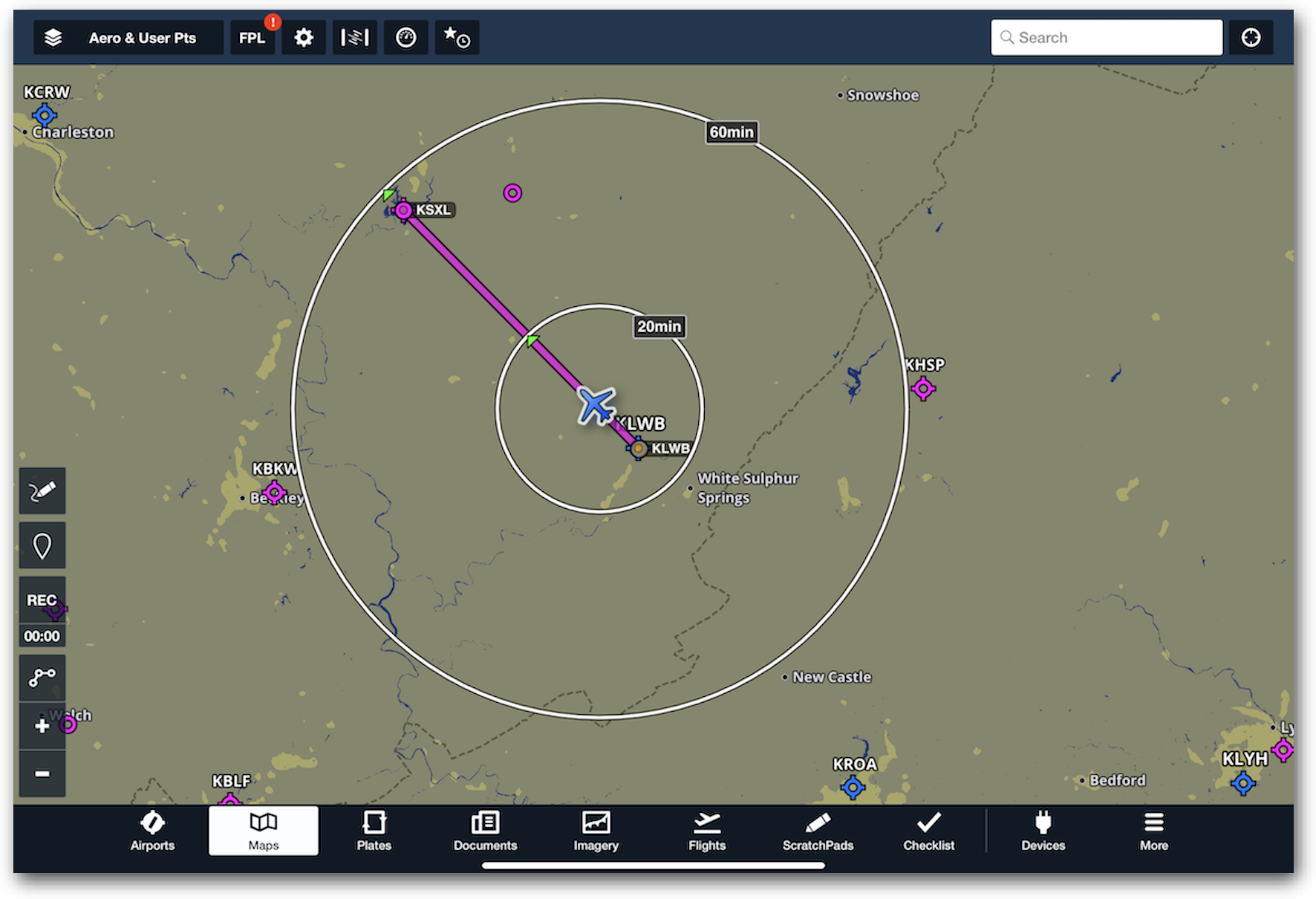 After setting Enable Ownship to Always, the aircraft icon is displayed.
Was this article helpful?