ForeFlight Mobile can filter airports from the map if their longest runway is below a user-defined minimum length. The Min. Rwy Length filter can be located by tapping the Maps setting (gear) icon, scrolling to the Aeronautical list, and tapping Airports. To ensure that all airports are shown regardless of their runway length, set Min. Rwy Length to None.
When a minimum runway length is set, it appears as a label on the lower-right corner of the map. The label can be tapped to quickly adjust the setting.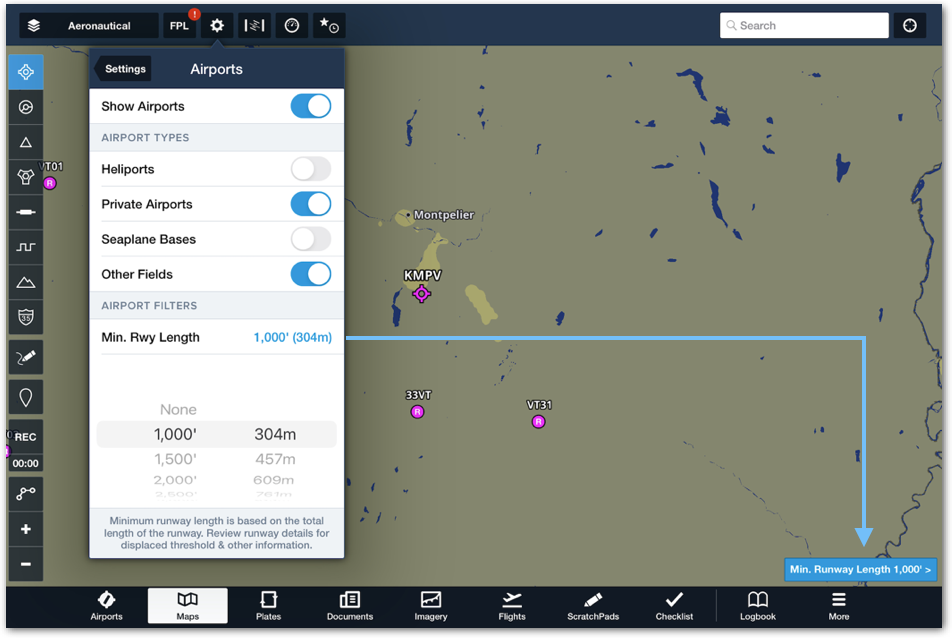 Minimum Runway Length Label
NOTE: Heliports are hidden automatically when Min. Rwy Length is set to a value other than None.
Was this article helpful?