You can access Jeppesen Terminal Charts either from Jeppesen coverage purchased through ForeFlight or from a Jeppesen account linked to your ForeFlight account for Canada and Europe even if you only have a ForeFlight USA subscription.
To do so, simply tap on the desired Jeppesen Terminal Chart on the Airports page, or on the Plates page. When Jeppesen coverage is active the Jeppesen terminal charts will be listed first, above any other terminal chart types.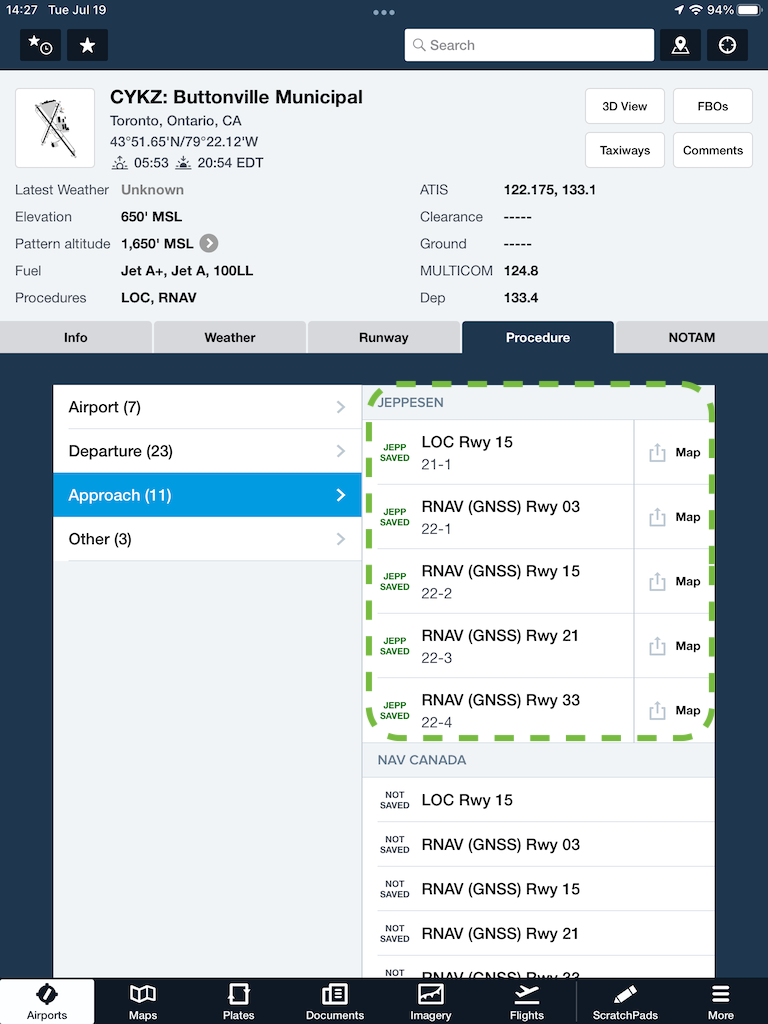 Image 1: Jeppesen Terminal Charts listed first
If you accidentally tap on one of the other Terminal Chart types, such as "NAV CANADA" charts in the Image 1. example above, without a corresponding ForeFlight Canada region subscription you will see a "Subscription Required" pop-up as in the Image 2 example below. Simply close that plate then open the desired Jeppesen plate, as shown in Image 3 below.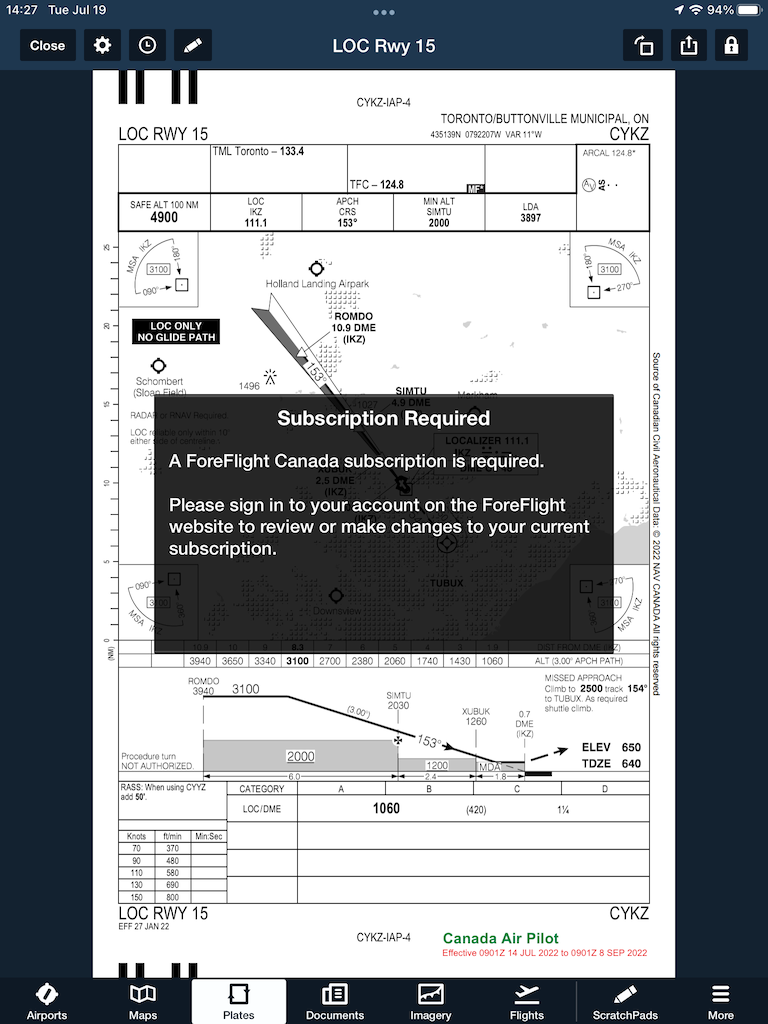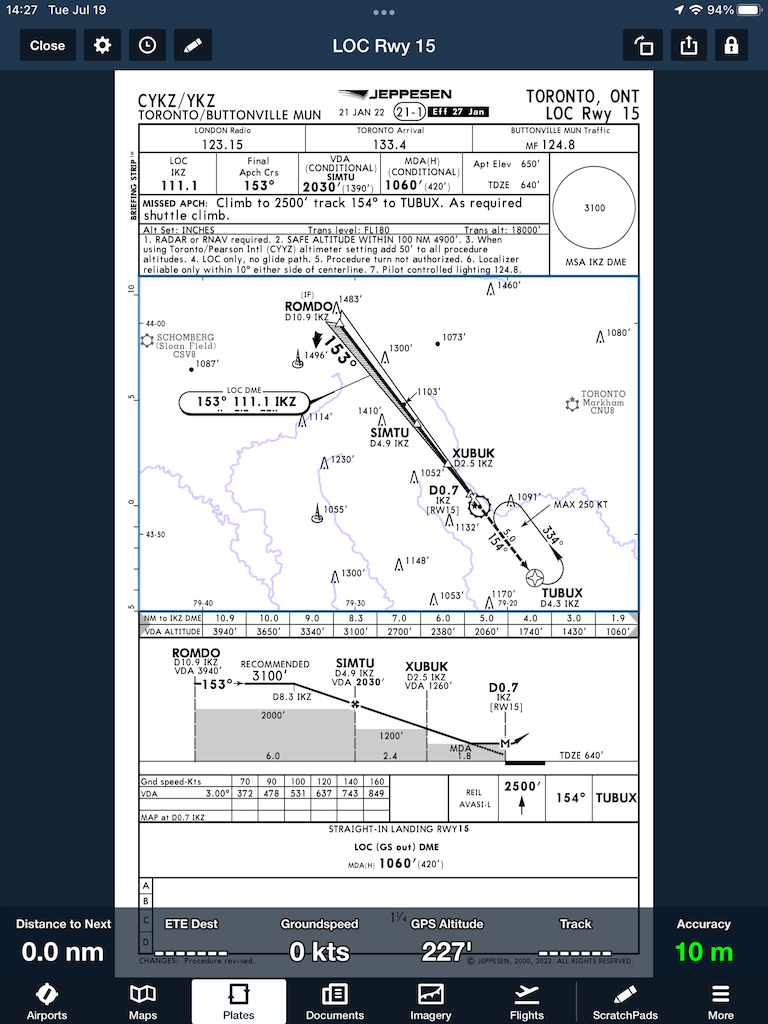 Image 2: Subscription Required pop-up Image 3: Jeppesen Terminal Chart opened
after tapping NAV CANADA Terminal after closing NAV CANADA Terminal
chart chart
Was this article helpful?