To convert a moment value to an arm value, divide the full moment value by its corresponding weight.
For example, using the image below, the following steps were completed to determine the arm value of the forward CG limit at maximum takeoff weight:
Locate the aircraft's forward moment limit (88.2 pound-inches) at the maximum weight (2,300 pounds)

Since the table shows the moment is divided by 1000 (MOMENT/1000), multiply the moment

by 1000 to determine the full moment (88.2 x 1000 = 88,200 pound-inches)

.

Divide the full moment (88,200 found inches) by the corresponding weight (2,300 pounds) to determine the arm in inches.

(88,200 ÷ 2,300 = 38.35 inches).

Repeat steps 1-3 for each CG limit point (depicted as blue dots).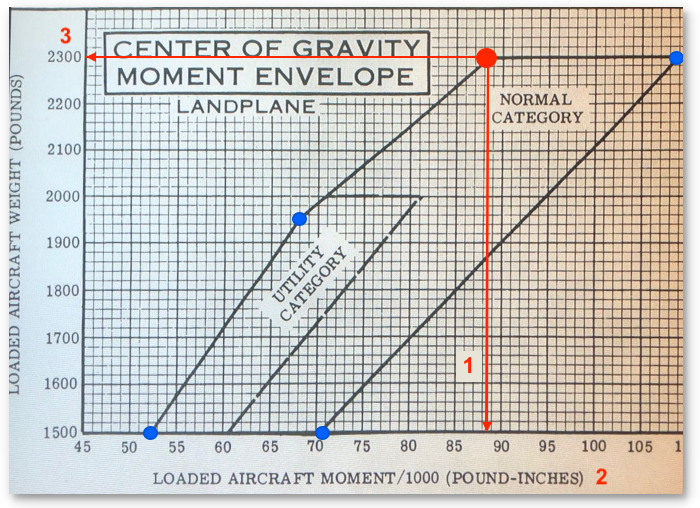 Example CG Moment Envelope
Was this article helpful?