To add contract fuel cards to ForeFlight, you first need
1: Either a ForeFlight Performance Plus or a Business Performance subscription.
2: An Aircraft set up on your ForeFilght account that is associated with your contract fuel card.
To add your contract fuel cards:
1: Open ForeFlight on the Web.
2: Click on JetFuelX in the left column.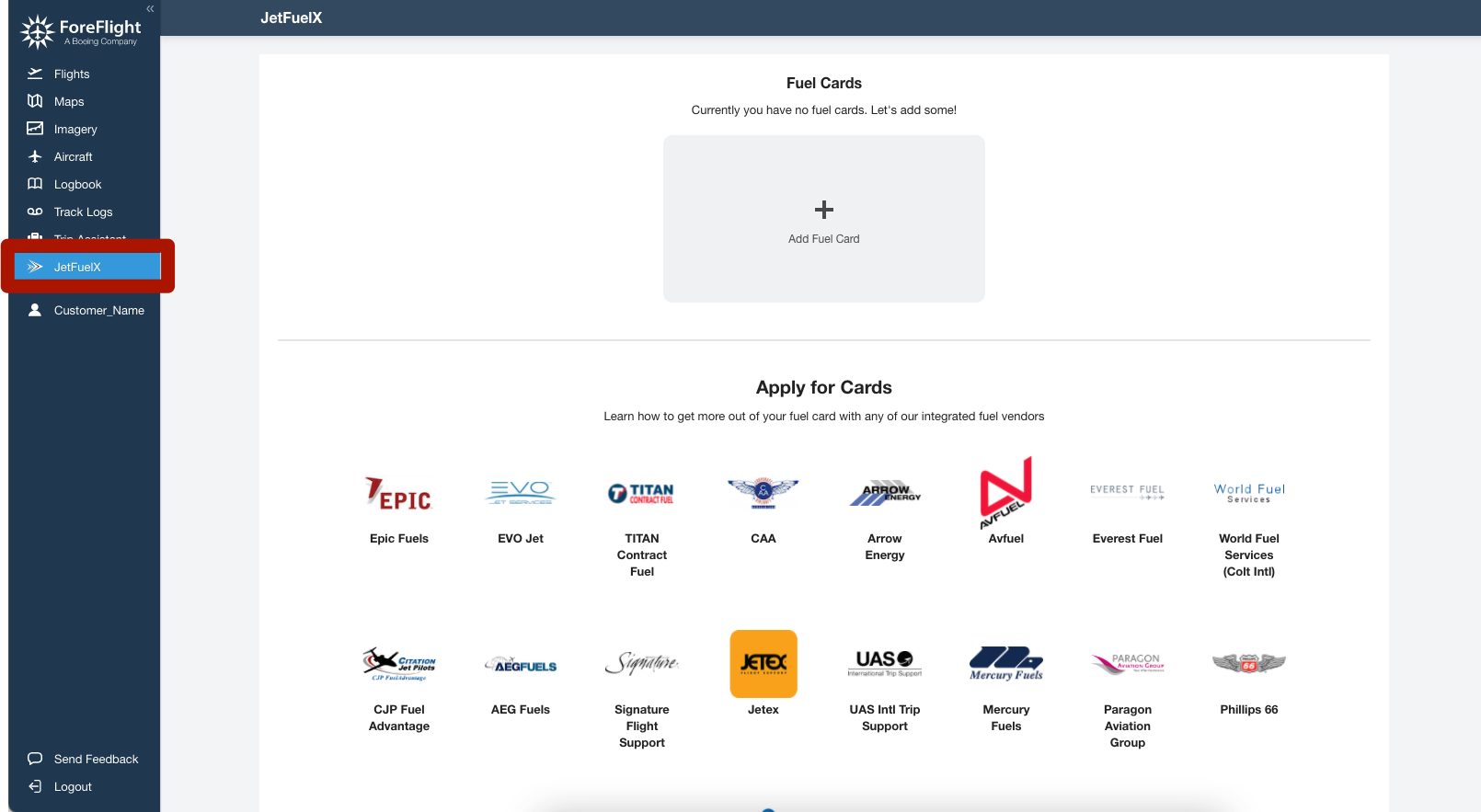 Image 1: Select JetFuelX.
3: On the JetFuelX page, click on ADD FUEL CARD.
>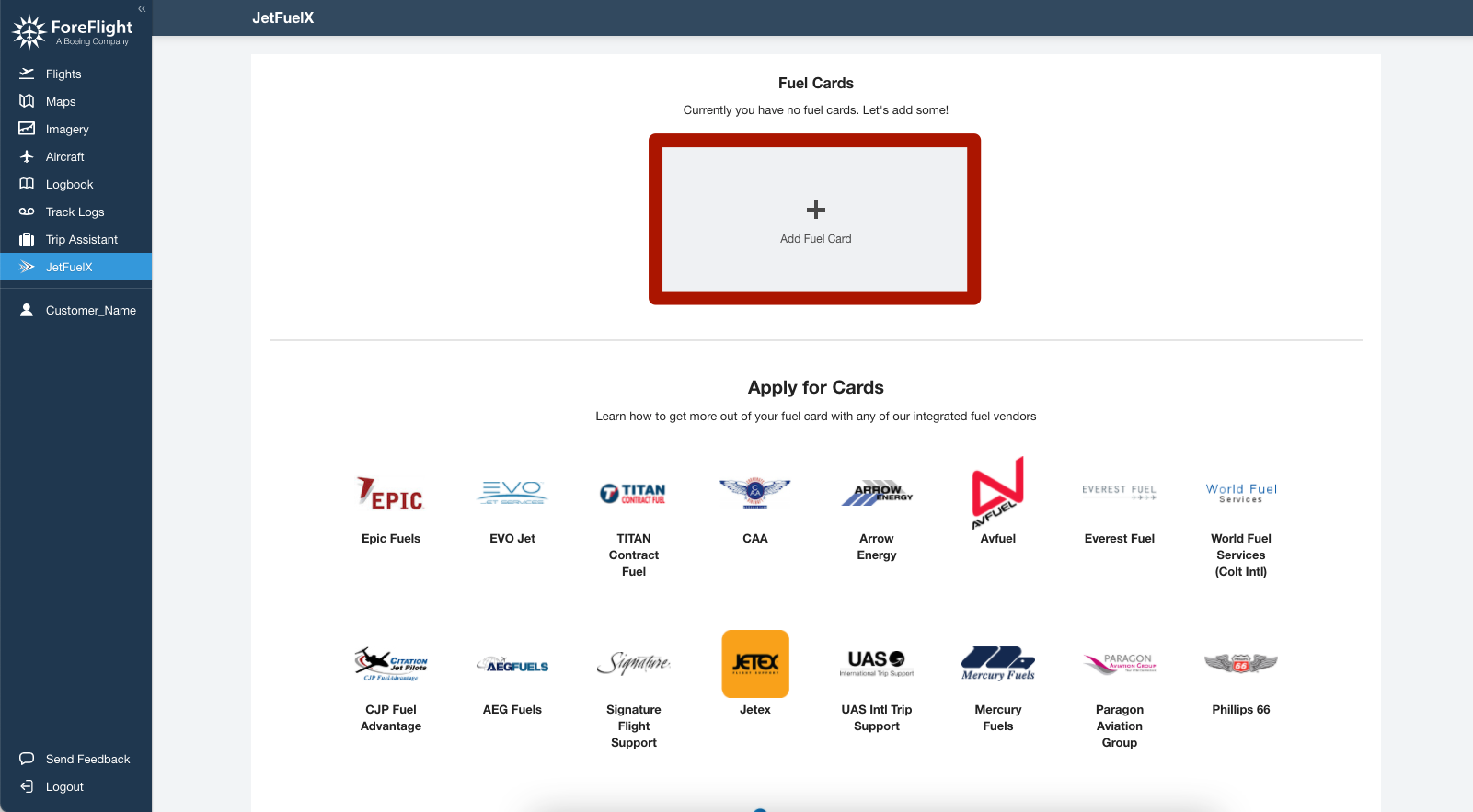 Image 2: Select ADD FUEL CARD.
4: From the popover, select the FUEL VENDOR.
5: Complete the required fields.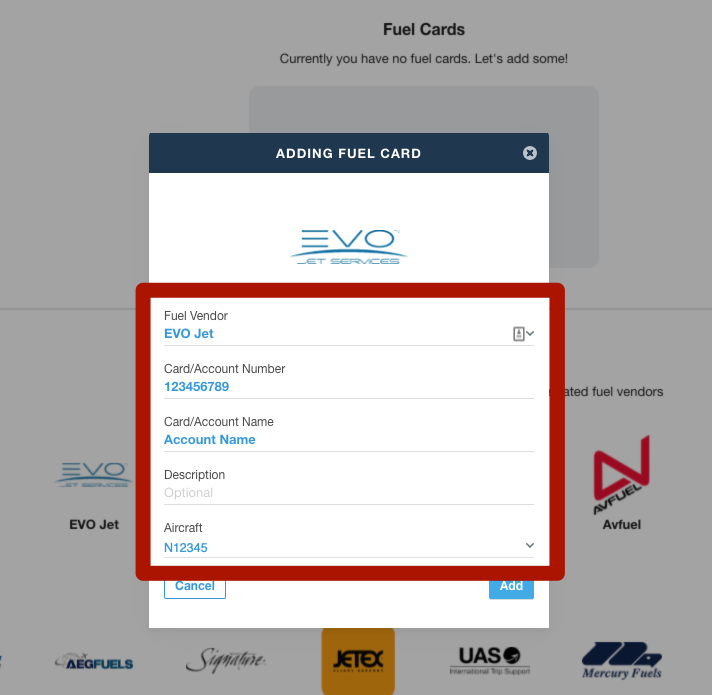 Image 3: Fill in the fuel card fields.
6: Click the ADD button.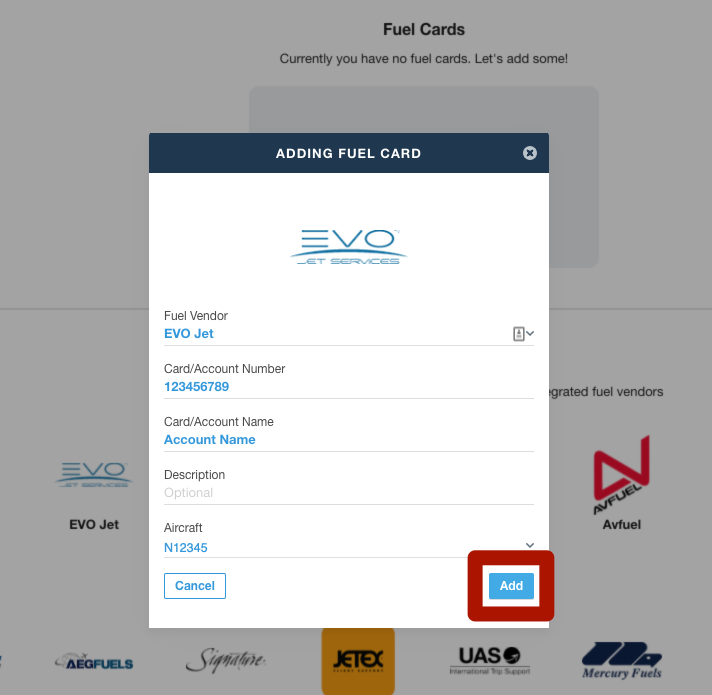 Image 4: Click the ADD button.