Before adding contract fuel cards to ForeFlight, you need the following:
Either a ForeFlight Performance Plus or a Business Performance subscription.
An Aircraft set up on your ForeFilght account that is associated with your contract fuel card.
A membership with one of the contract fuel vendors supported by ForeFlight's JetFuelX feature.
To add your contract fuel cards:
1. Open ForeFlight on the Web.
2. Click JetFuelX in the left column.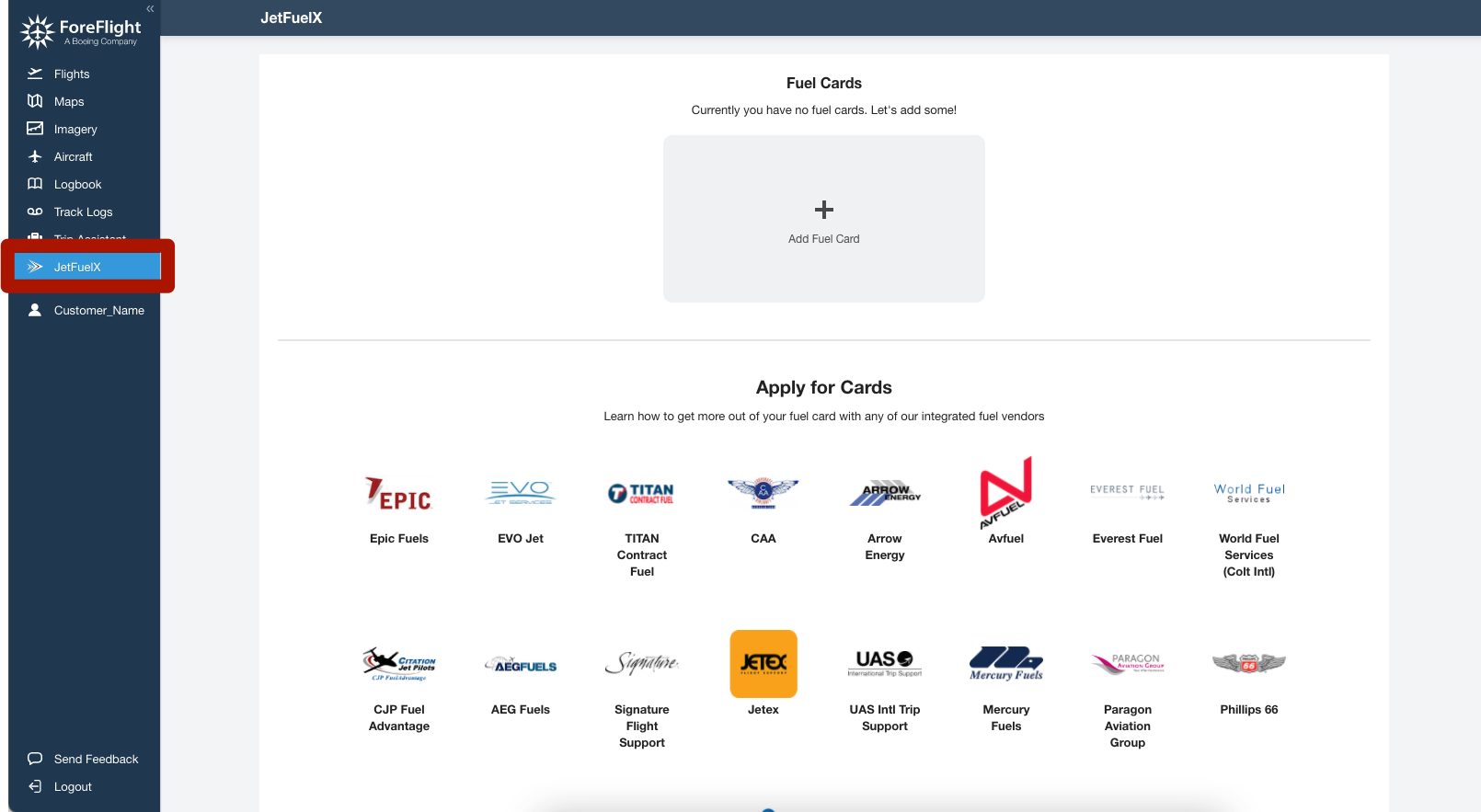 Accessing JetFuelX on ForeFlight Web
3. On the JetFuelX page, click Add Fuel Card.
>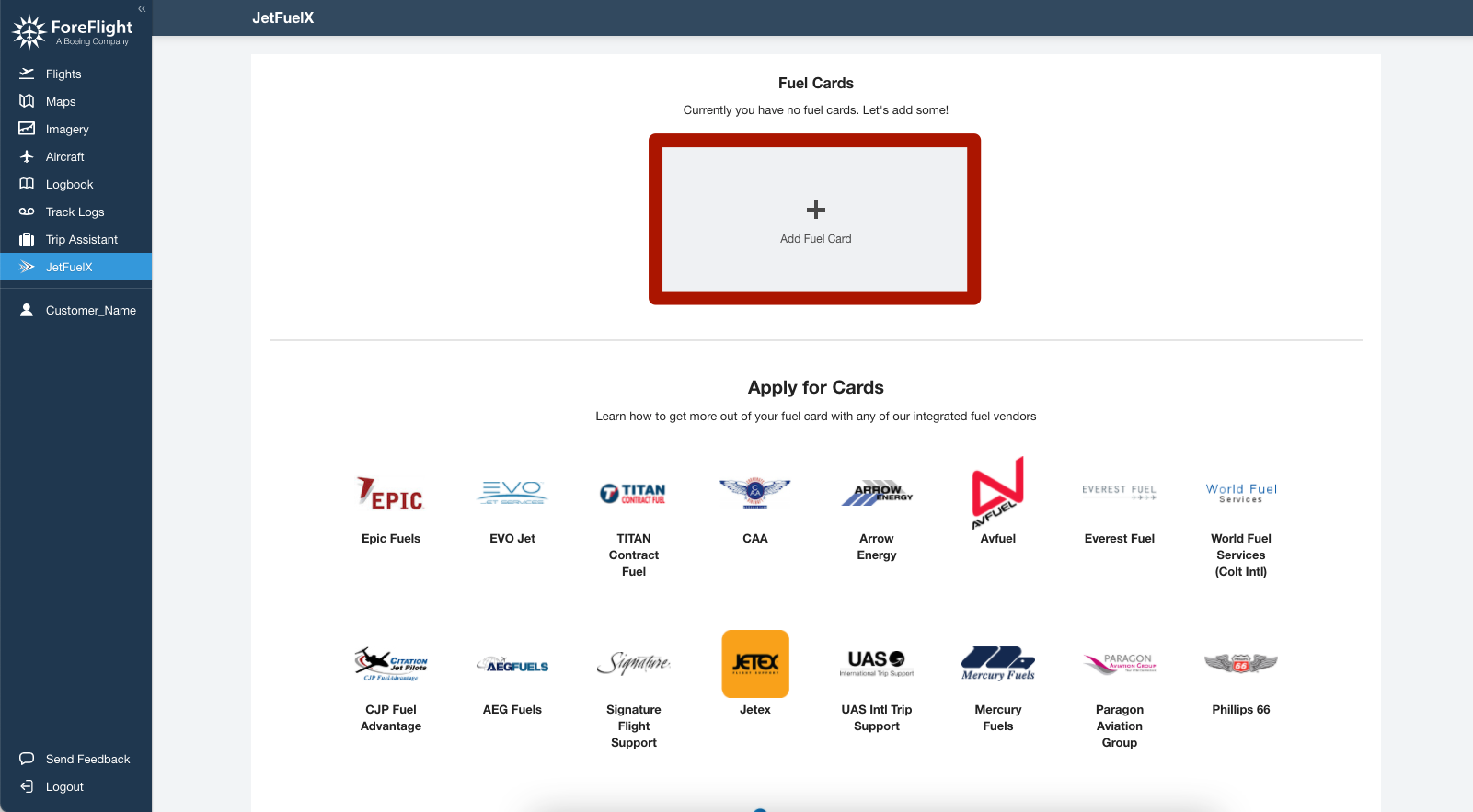 Adding a Fuel Card
4. In the Adding Fuel Card window, select a Fuel Vendor from the drop-down menu.
5. Complete all of the required fields.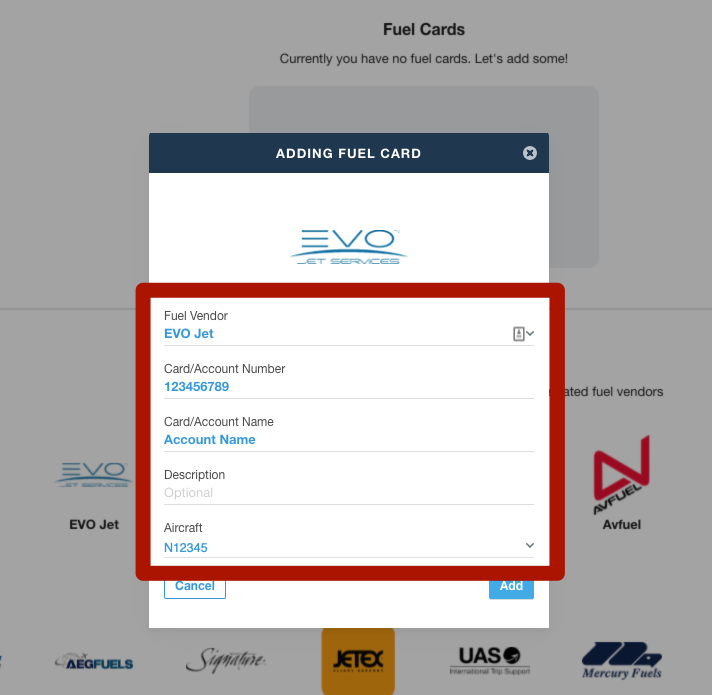 Entering Contract Fuel Membership Info
6. When finished entering info, click Add.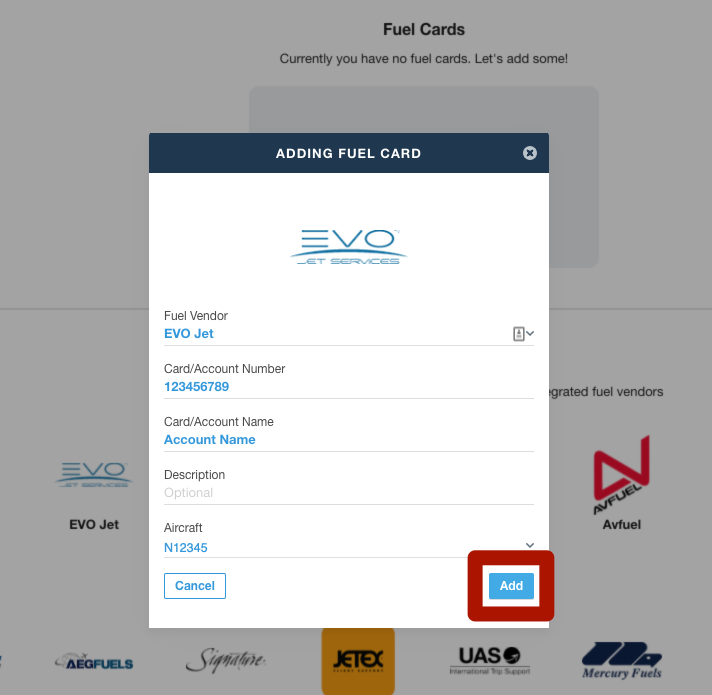 Submitting Fuel Card Request
Was this article helpful?