JetFuelX is a fuel card management tool available to ForeFlight Performance Plus and Business Performance subscribers. JetFuelX makes it easy for owners and operators of turbine aircraft to manage their fuel discount memberships. JetFuelX is available on the web at plan.foreflight.com.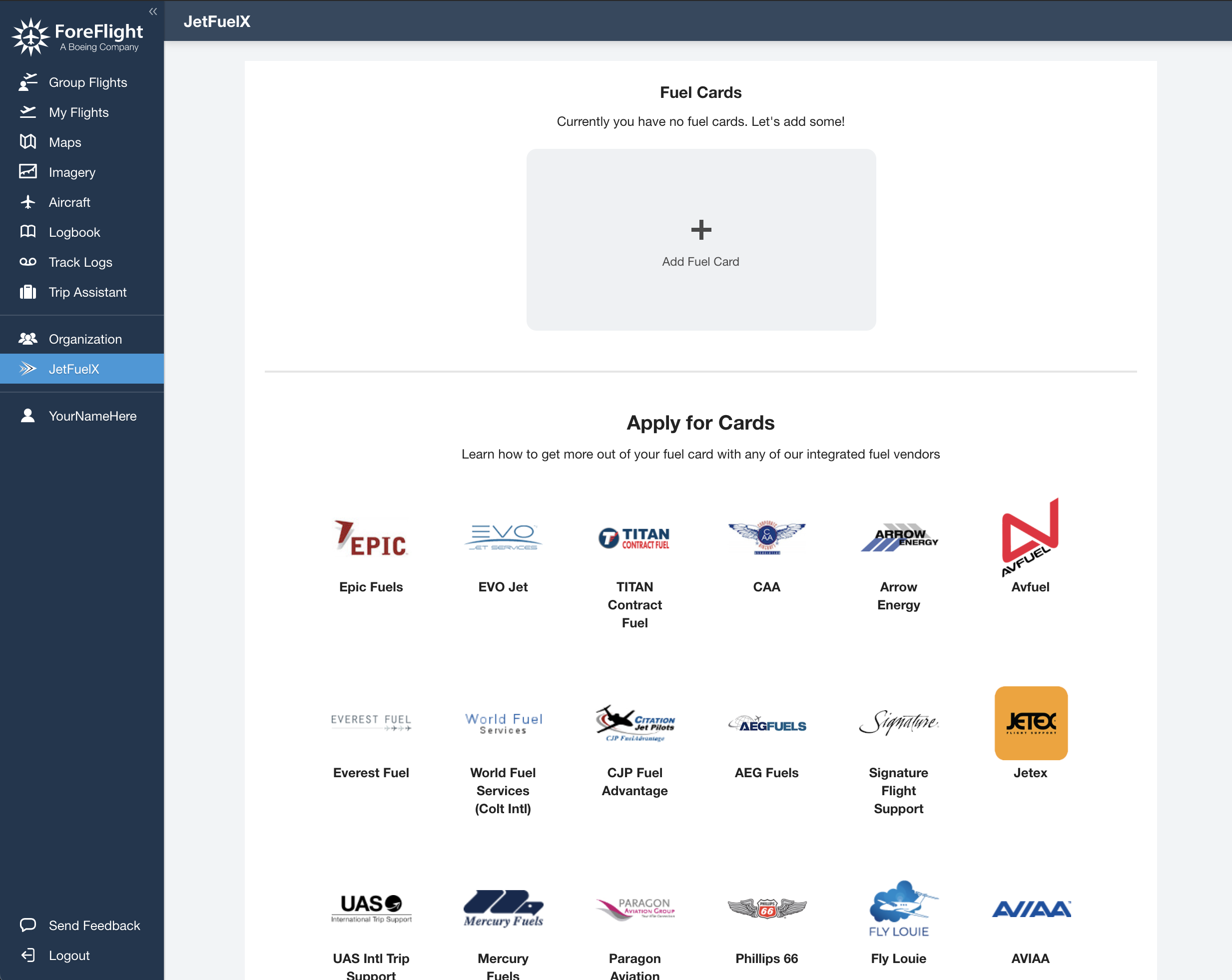 Image 1. JetFuelX Homepage
Performance subscribers who add fuel cards to JetFuelX will see their latest fuel prices in ForeFlight Mobile and ForeFlight on the web. JetFuelX makes it easy to find the latest fuel prices along your route of flight.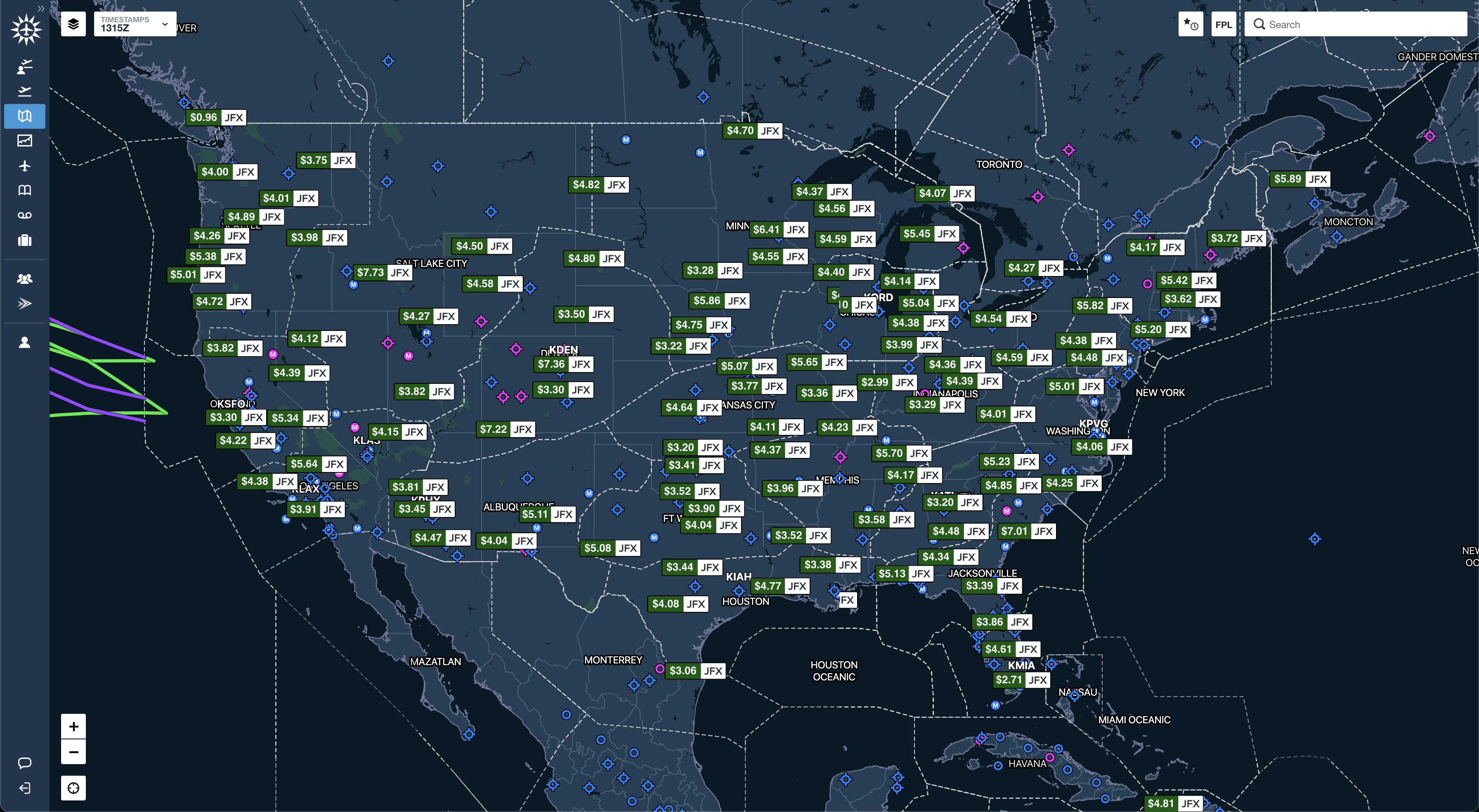 Image 2. JetFuelX ForeFlight on the Web Map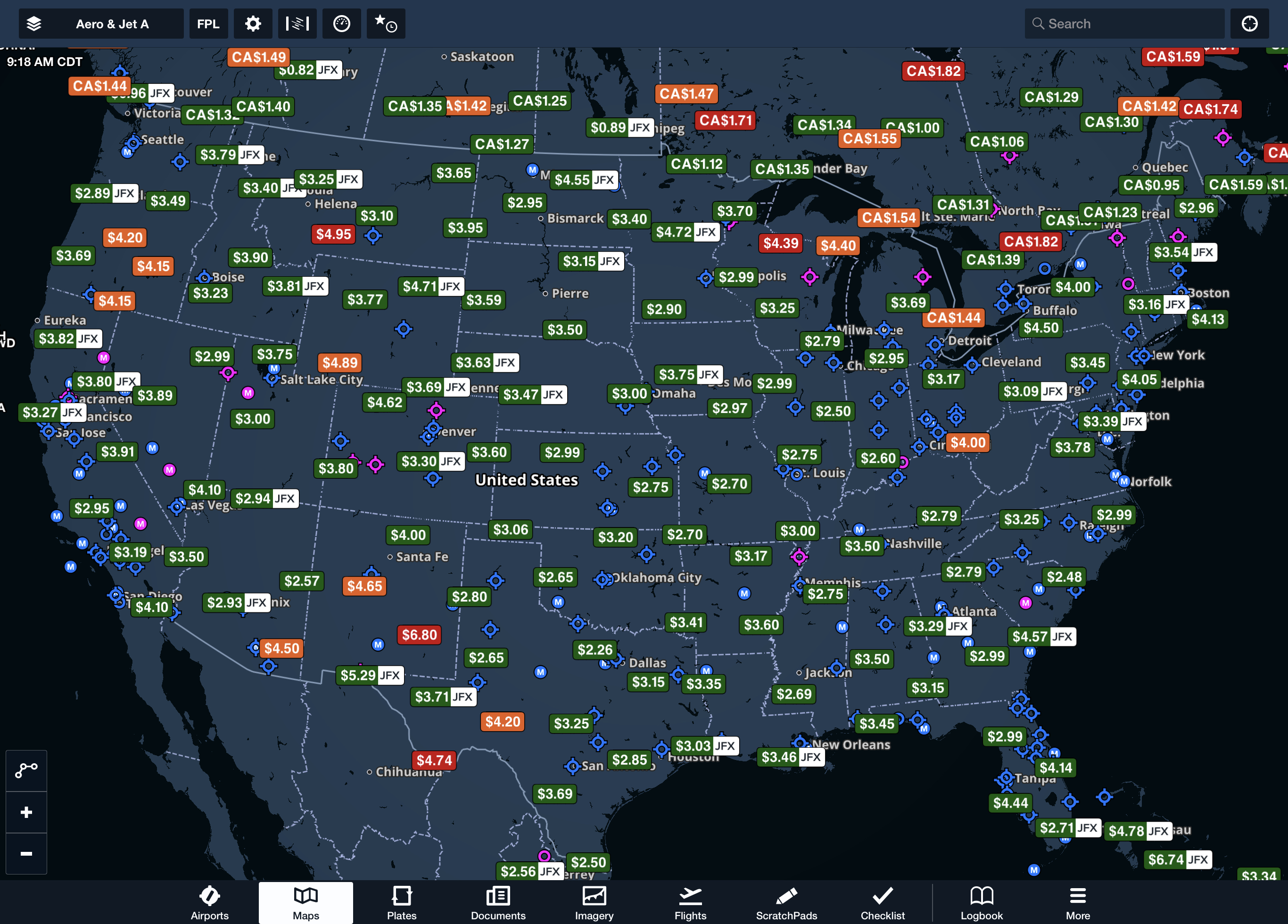 Image 3. JetFuelX ForeFlight Mobile