Dropbox account linkage is available with a Pro Plus, Performance Plus, Business Pro, or Business Performance subscription. To link your Dropbox account to ForeFlight Mobile, follow these steps:
STEP 1. Log in to your account on ForeFlight on the Web.
STEP 2. Click on the button with your name on the left.

STEP 3. Click on the Integrations button.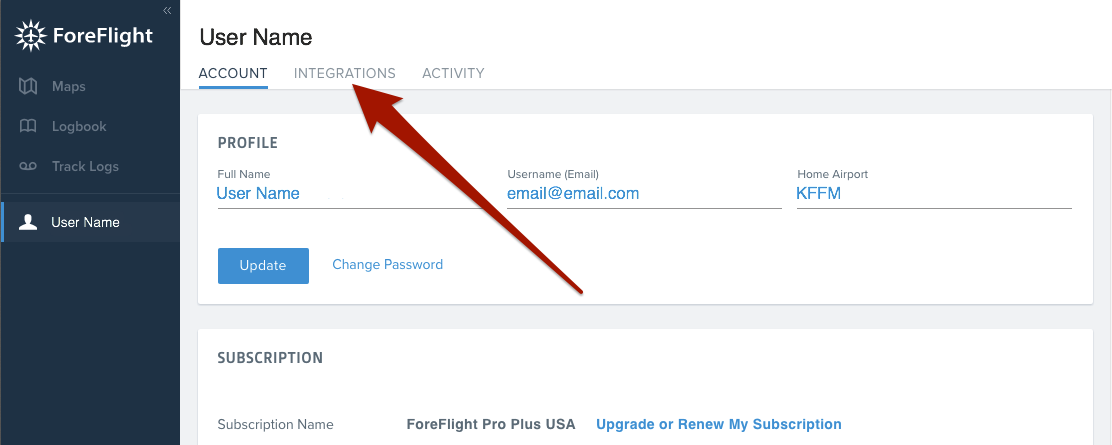 STEP 4. Click on the Connect button in the Amazon S3, Box, or Dropbox section.

STEP 5. Enter a catalog name (the name to display in ForeFlight Mobile), select DropBox as the storage provider, and click Create.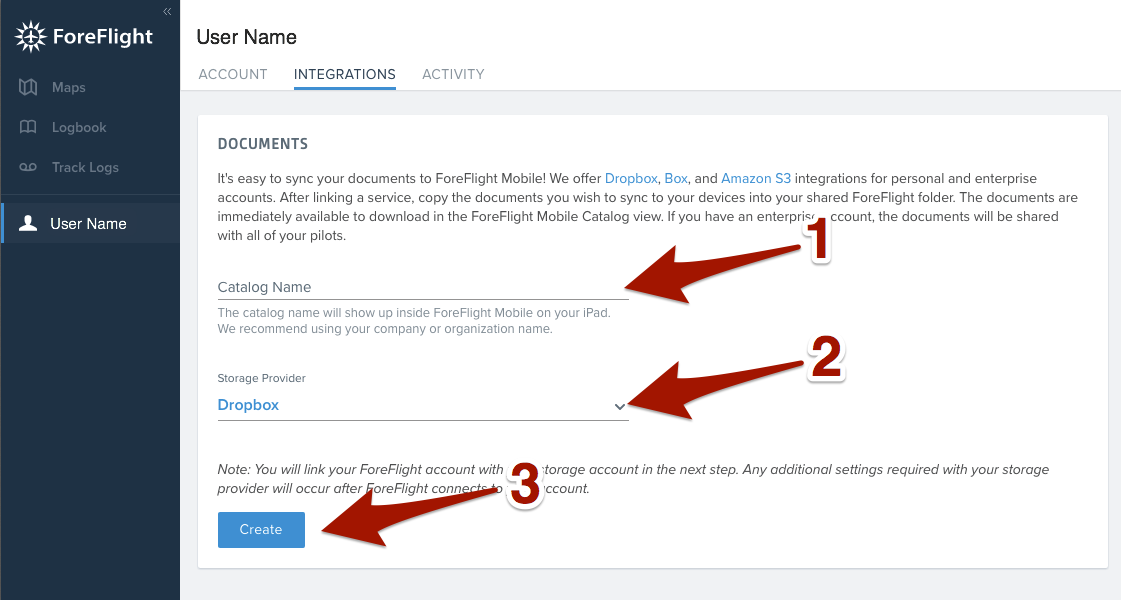 STEP 6. You will be directed to a Dropbox login page. Enter your Dropbox login information and click Sign In.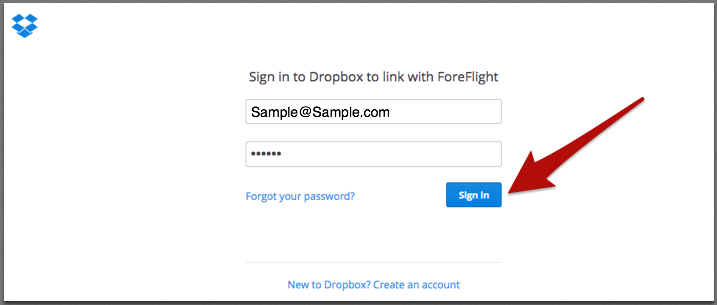 STEP 7. On the next page, you will be asked to allow ForeFlight to access its folder within Dropbox. Click Allow.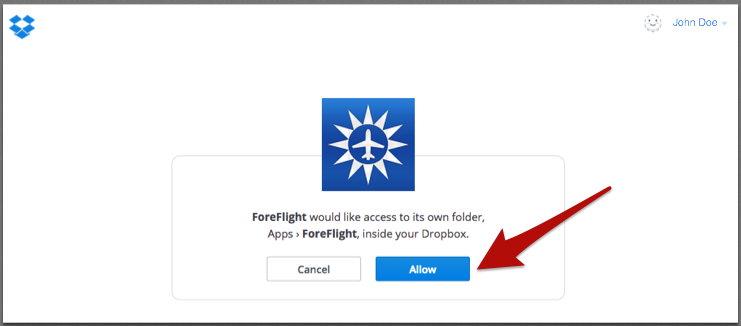 STEP 8. You will be redirected to the ForeFlight website and see a confirmation at the top of the page that your Dropbox account is now linked to your ForeFlight account.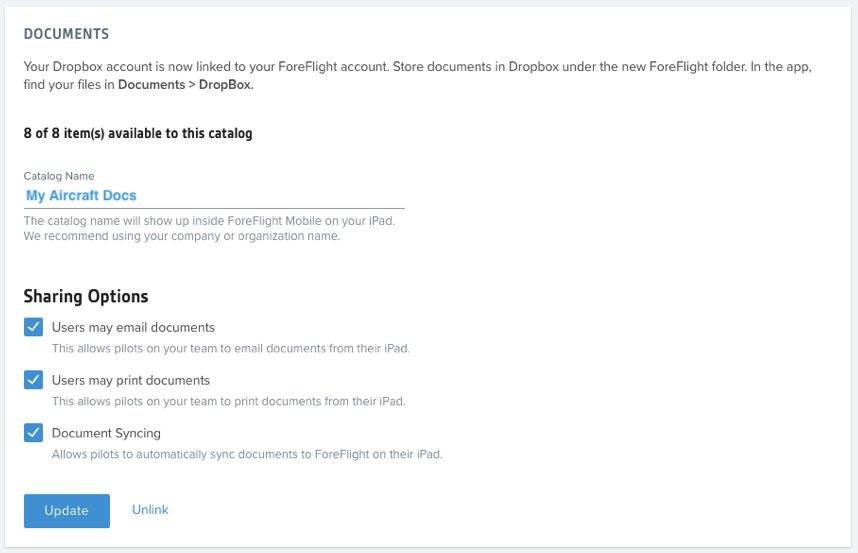 STEP 9. Once you have linked your Dropbox account to your ForeFlight account, any PDF, image, or document you place in the /Dropbox/Apps/ForeFlight folder will automatically be synchronized to your iPad & iPhone, in the Smart Binder whose name you chose in Step 5.