Yes, you can purchase and give a ForeFlight gift certificate that can be used towards a ForeFlight subscription.  Certificates are available in $300, $200, or $100 denominations.  If you would like to purchase a ForeFlight gift certificate, please visit this page:
Upon completing your purchase, the gift certificate(s) will be emailed to you so that you can either print or forward them to the recipient.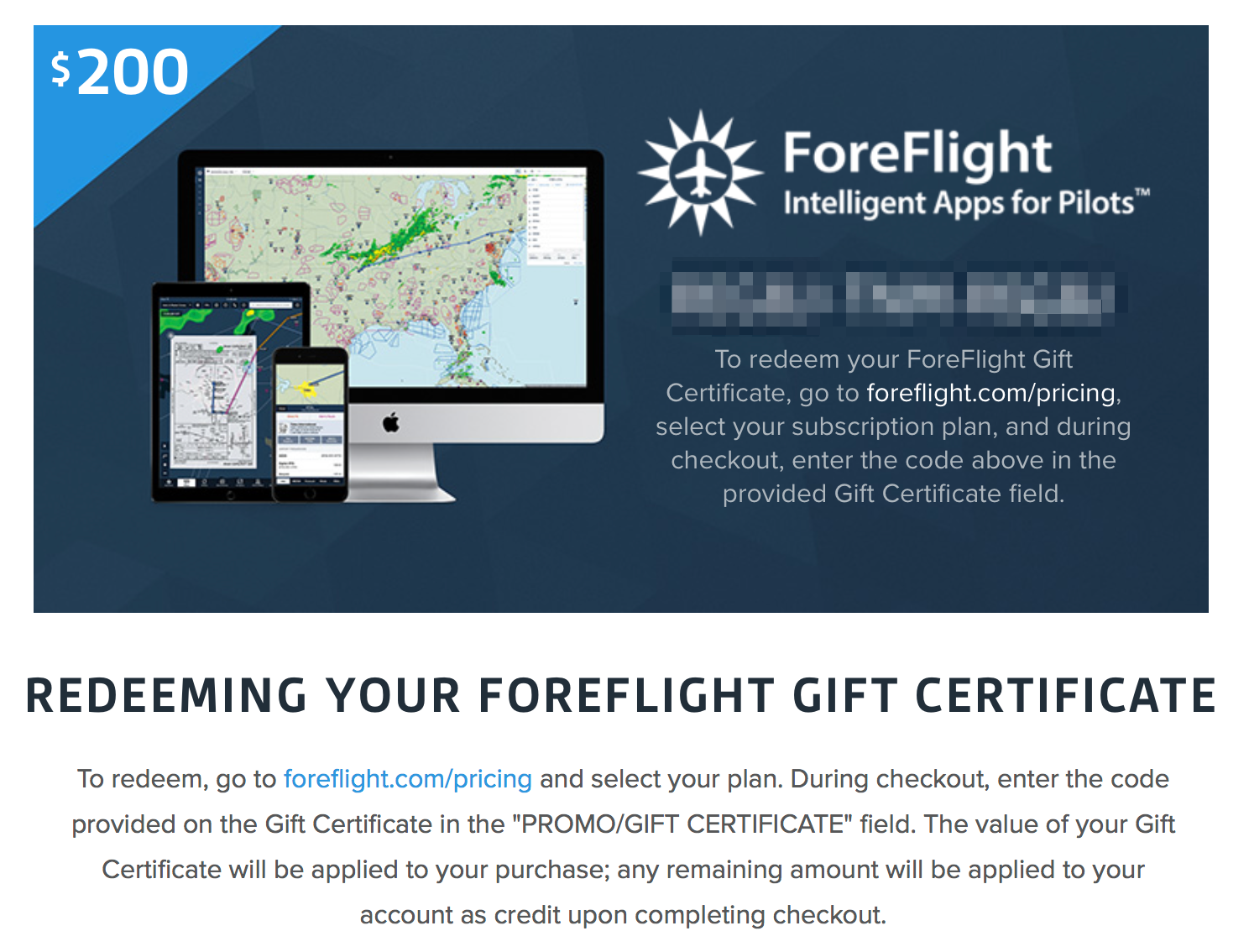 Redeem one or more ForeFlight gift card code(s) at a time at foreflight.com/pricing. Select your plan, then enter each code in the "PROMO/GIFT CERTIFICATE" field and press Redeem. If you have more than 1 code, enter the first code, press Redeem, and then enter and redeem any additional codes.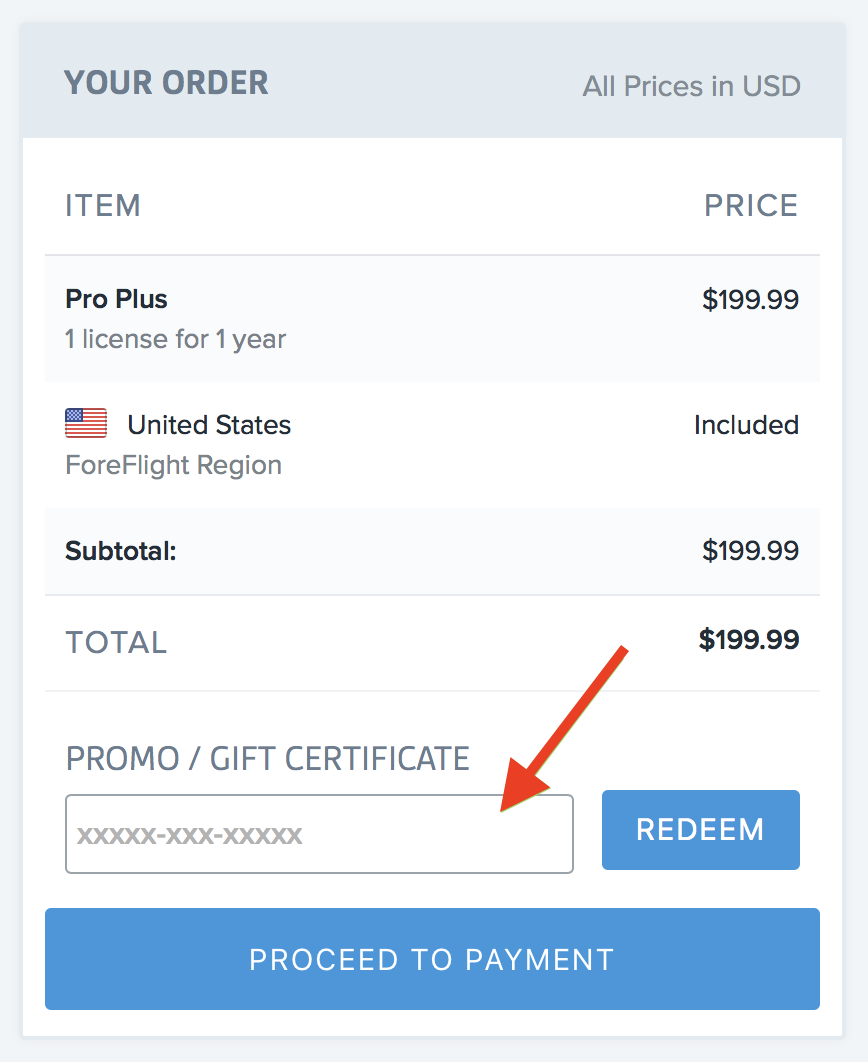 NOTE: A credit card is required to process all purchases, even if you have gift cards to cover the entire cost.
Was this article helpful?