The ForeFlight Watch App offers various complications for displaying local weather information on your watch face. To add a complication, follow these steps:
With the watch face showing, touch and hold the display, then tap Edit.

Swipe to the last screen of the watch face editor to display complication options. Complication placeholders are depicted as a thin-grey outline.

Tap a complication placeholder to select it. In the complication menu, scroll to
the ForeFlight section and tap to choose a new complication.

When finished, press the Digital Crown to save your changes. Tap the face to
switch to it.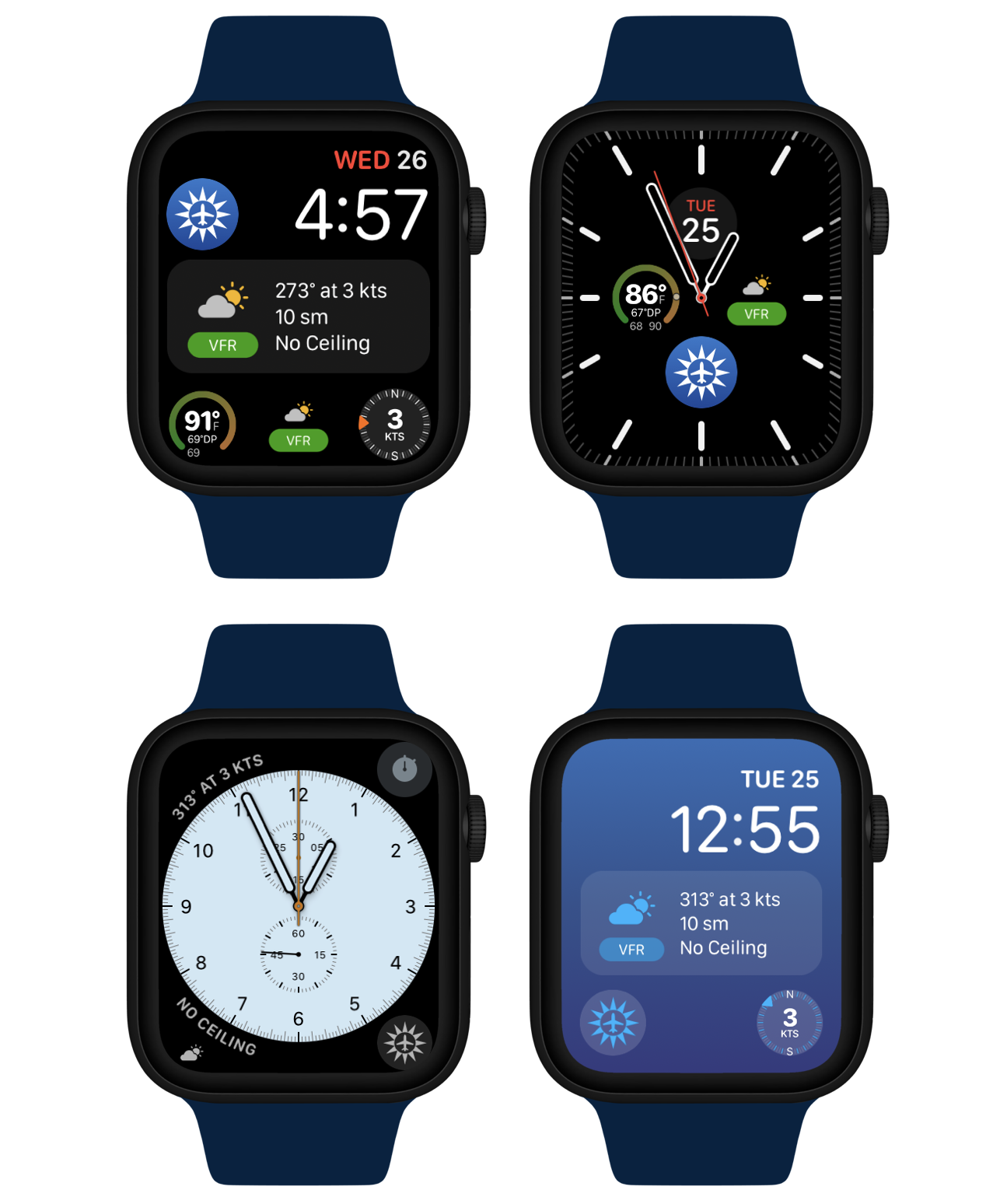 ForeFlight Watch App Complications
Was this article helpful?