Jeppesen provides the my.jeppesen.com website for subscribers to manage coverages. Follow the steps below to view and update your activations:
STEP 1. Navigate to my.jeppesen.com (for business accounts, use my.jeppesen.com/ba).
STEP 2. Click on the LOGIN NOW button or click the down-arrow at the top right next to the country flag.

Image 1. Click on either LOGIN NOW or the down-arrow in the top right.
STEP 3. Log in with the username and password you used to log in on the Jeppesen tab of ForeFlight.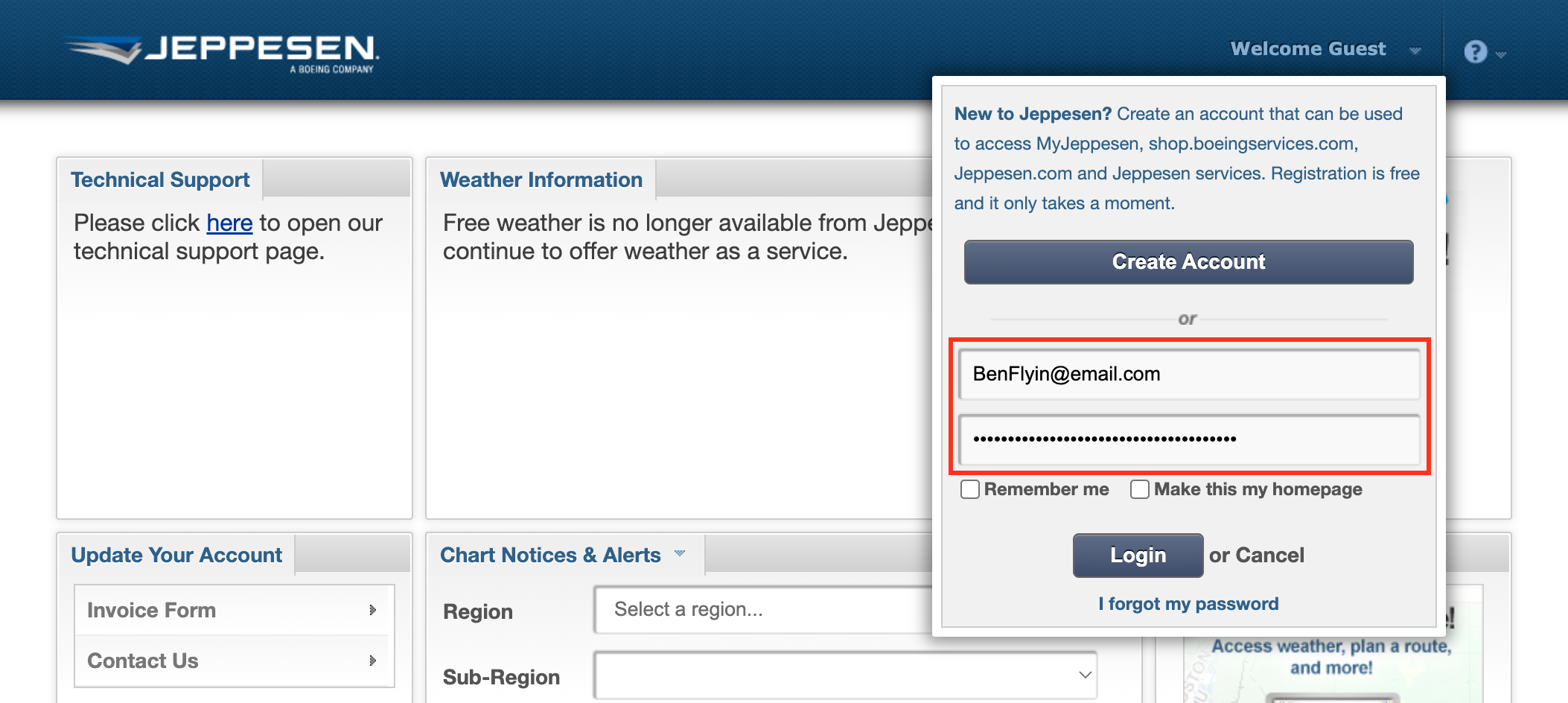 Image 2. Log in with the credentials you used to log in on the Jeppesen tab in ForeFlight.
STEP 4. Once logged in, you will be presented with a summary of your account. Click on the MANAGE INSTALLS button at the top left or MANAGE NOW on the middle-right.

Image 3. Click on MANAGE INSTALLS on the top left or on MANAGE NOW on the middle-right.
STEP 5. You can now view the coverages available under your account along with the number of seats in use and the total available. Click on the [>] button on the left of a coverage description to expand it and view the activated devices.

Image 4. Expand your coverage description by pressing the [>] button.
STEP 6. Click on the DEACTIVATE button next to the device you want to disable the coverage on.  This will free up a seat for use in ForeFlight by one device.

Image 5. Click DEACTIVATE to disable coverage on a device.
STEP 7. Refresh the page. The number of licenses in use will go down.
STEP 8. See How do I link and activate my Jeppesen subscription in ForeFlight Mobile for instructions on how to activate the coverage in ForeFlight.