Before using ForeFlight's JetFuelX feature to add fuel cards, you must have a membership account with at least one supported contract fuel vendor.
To apply for a membership account:
Login to ForeFlight Web and select JetFuelX from the sidebar on the left side of the screen.

Scroll down to the list of supported contract fuel vendors.

Click the icon of a vendor you're interested in.

After being redirected to the fuel vendor's website, fill out the requested information to apply.

Once approved, you can return to JetFuelX and click Add Fuel Card to enter your account details. This process is explained in How do I add my Contract Fuel Cards to my ForeFlight account?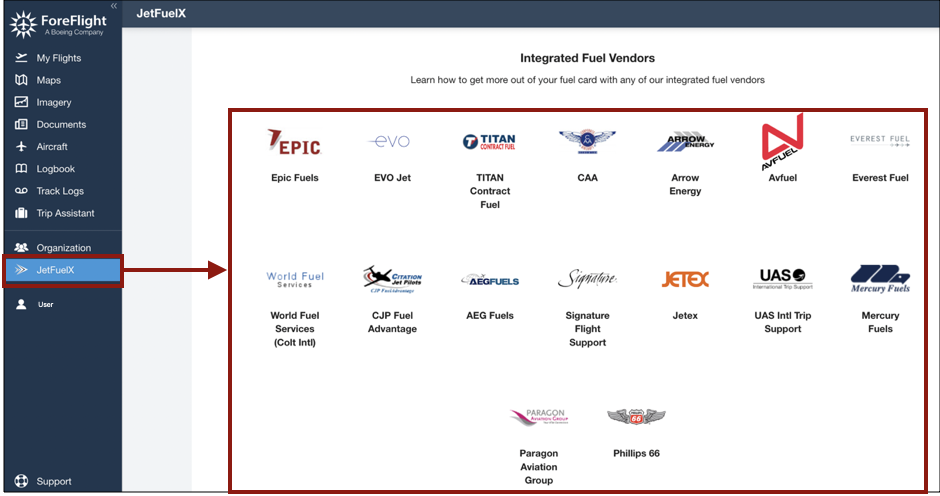 Using ForeFlight Web to Apply for Contract Fuel Memberships
Was this article helpful?