Once a weight and balance profile has been imported, select More > Weight & Balance and select the profile you wish to edit. Tap the Edit button next to the profile name to edit the profile.
In the weight and balance pop-up, tap the field needing to be edited and make the necessary changes. If editing a station, tap the Back button in the top-left corner to save the changes. Once all edits are complete, tap Close.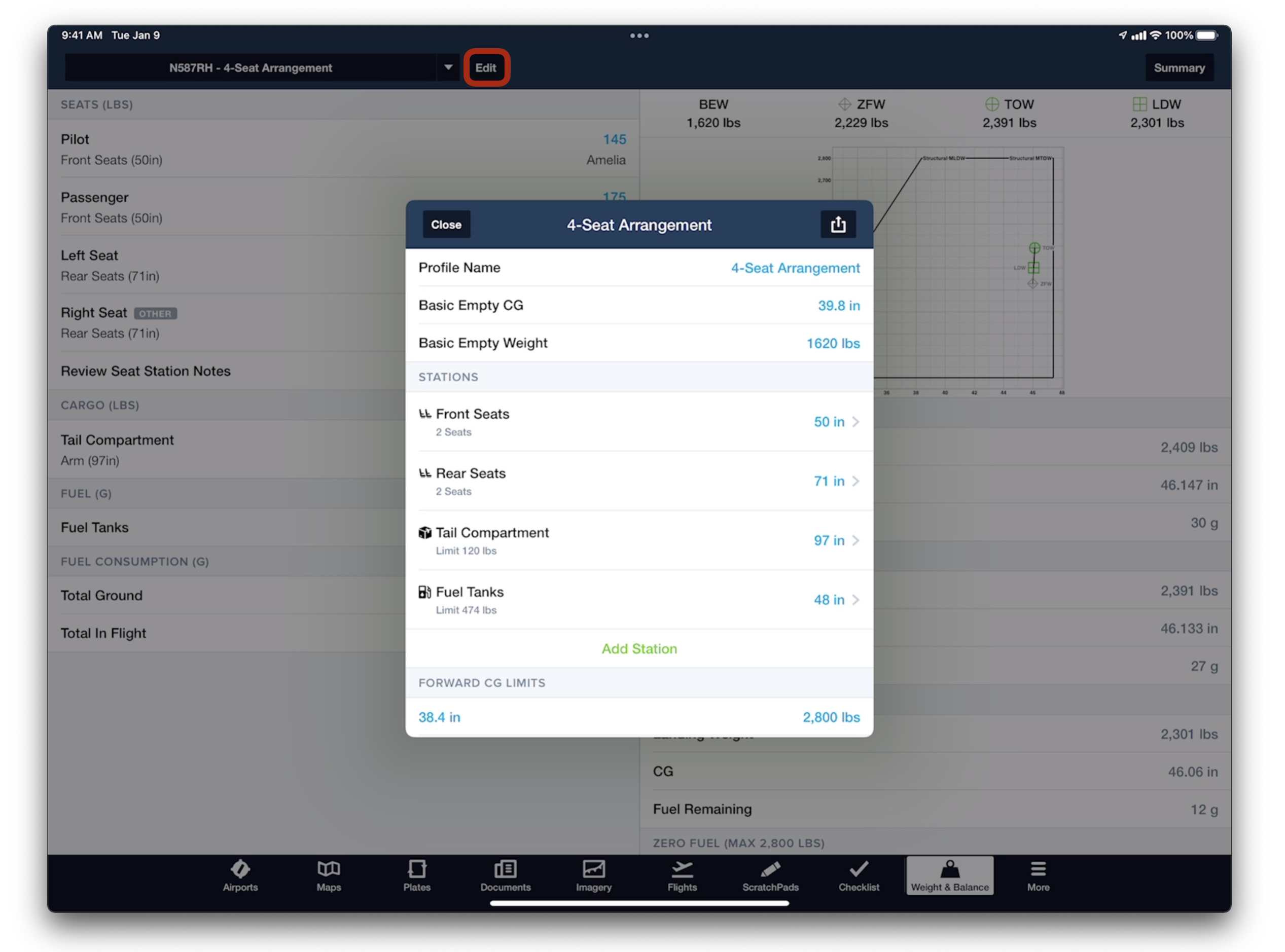 Editing Weight and Balance Profiles
Was this article helpful?