Pilots flying in Australia must file flight plans with routing that meets specific requirements. If your routing does not meet the requirements, your flight plan may be rejected. The Airservices Australia Aeronautical Information Package (AIP) contains routing requirements for flying in Australia. For routing information:
Agree to the terms of service

Select En Route Supplement Australia (ERSA)
Select GEN-FPR-FLIGHT PLAN REQUIREMENTS
Search the requirements for your region of flight and file the appropriate routing as specified in the document.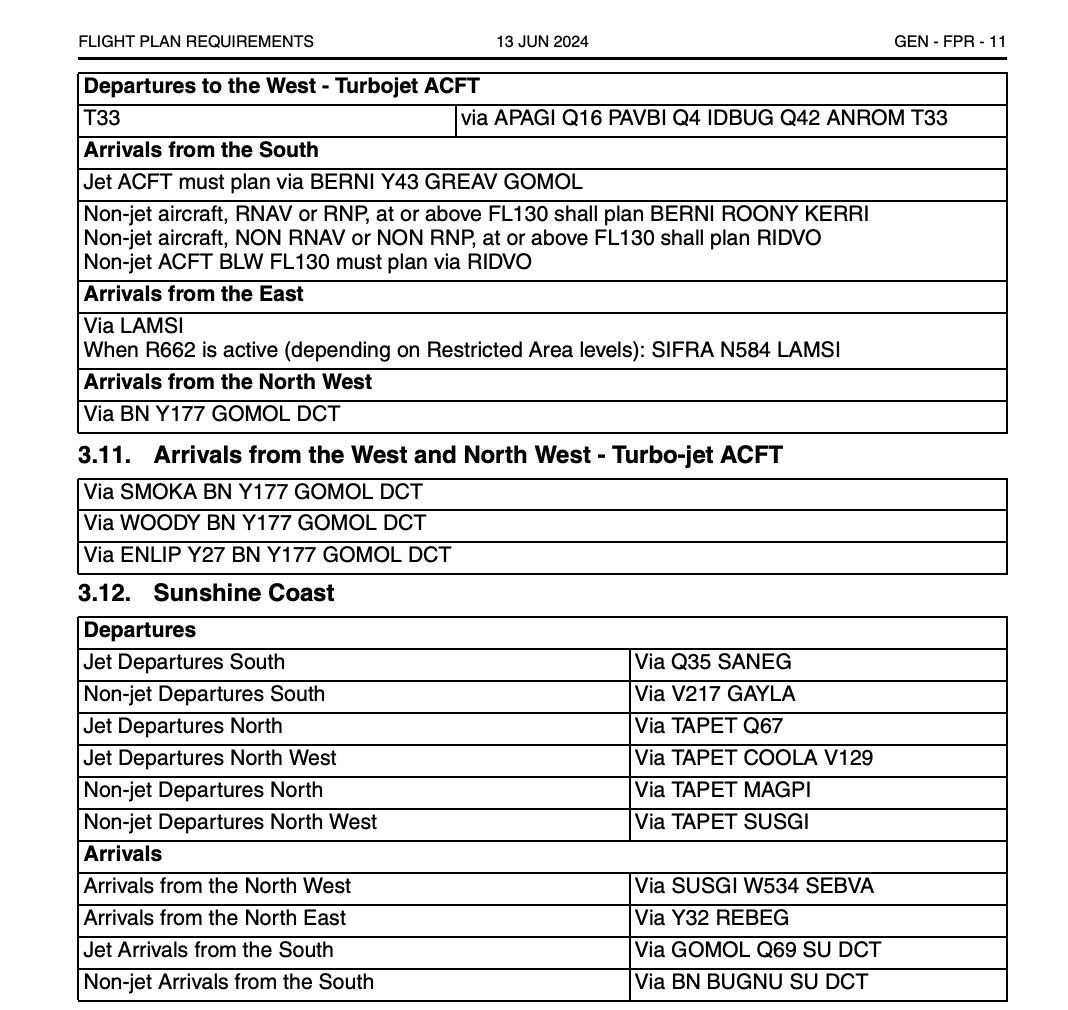 Image 1. Example Routing Requirements
Off Air Route Operations
Pilots flying off air route operations (including user-preferred routes) should reference the Off Air Route Planning (OARP) Manual for specific routing requirements.
https://www.airservicesaustralia.com/industry-info/flight-briefing/off-air-route-flight-planning-options/
International Operations
Pilots flying internationally should reference the Australia Organized Track Structure website for specific routing requirements https://www.airservicesaustralia.com/ausots/ausotstoday.asp.
Was this article helpful?