To see your Sentry in ForeFlight Mobile under More > Devices, allow ForeFlight access to the Local Network (iOS 14 and later) in the iOS Settings app. If this setting is disabled, ForeFlight will not be able to see your Sentry.
To update your setting, follow these steps
Open the iPad Settings App.
Select ForeFlight.
Turn the switch on next to Local Network.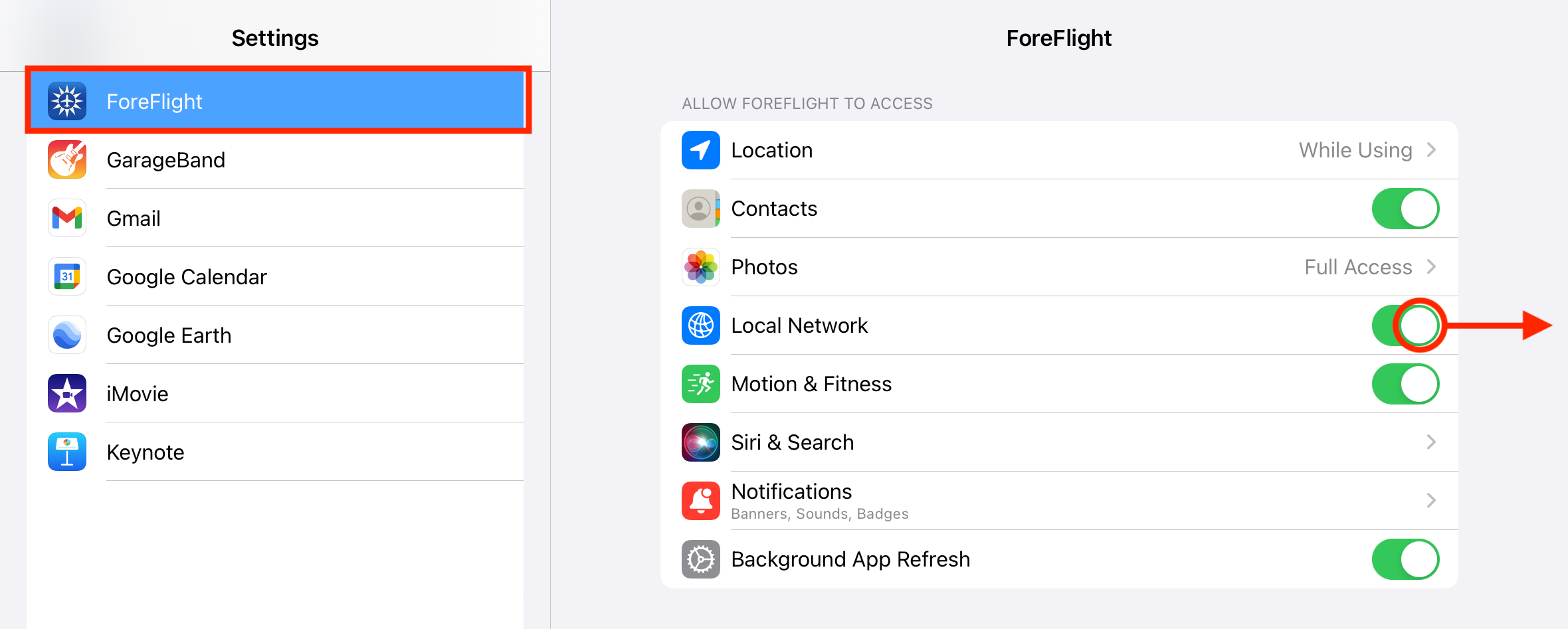 Was this article helpful?