ForeFlight Mobile version 12.5 includes a selectable count down or count up timer at the bottom of the More menu.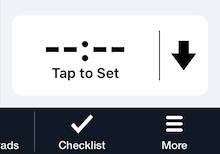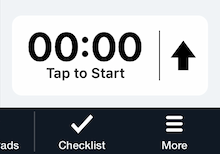 Tap the vertical Arrow to change between the count up or count down timers. Only one timer can run at a time, and if a timer is running, tapping the vertical Arrow will stop that timer and change to the other style.
Count down timer
In count down mode tap the timer to set a length in hours, minutes, and seconds, select whether the timer will repeat, and set the number of repetitions after the initial countdown. Tap the timer to start the countdown, and tap it again to stop and clear the count.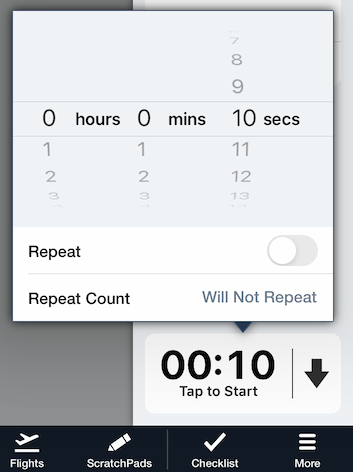 ForeFlight displays an in-app audio and visual alert whenever the timer counts down to zero, and states whether or not the timer will repeat. If ForeFlight is in the background or closed when the timer expires your device will display an iOS notification with the same information if you've allowed ForeFlight to display notifications.


Count up timer (stopwatch)
In count up mode tap the timer to begin counting up from zero, tap it again to stop the count, and tap it once more to reset the count to zero.