We recommend the following map settings to display familiar details for inflight reference using ForeFlight's Global Aeronautical Map Layer. ForeFlight's Global Aeronautical Map layer contains Jeppesen navigation data for IFR and VFR flying. The Aeronautical map layer can be displayed by going to:
MAPS > LAYER > AERONAUTICAL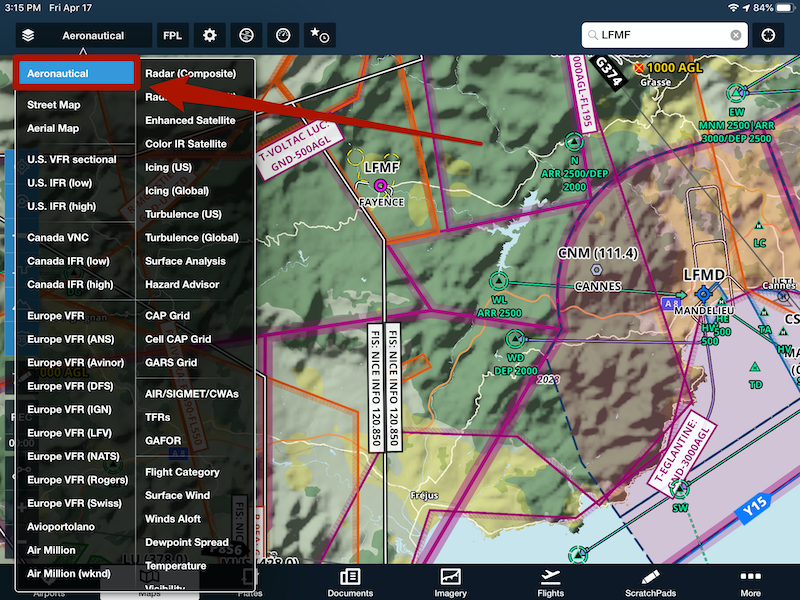 Image 1. MAPS > LAYERS > AERONAUTICAL
Tap on the gear icon at the top of the MAPS view, and adjust the following:
MAP THEME > LIGHT

TERRAIN

>

SHADED

AIRSPACE

>

HIDE AIRSPACE ABOVE

> select a desired altitude

PLACE LABELS > slide the button ON to the right

CULTURAL ELEMENTS > To display more landmarks - (requires the High Resolution Basemap downloaded)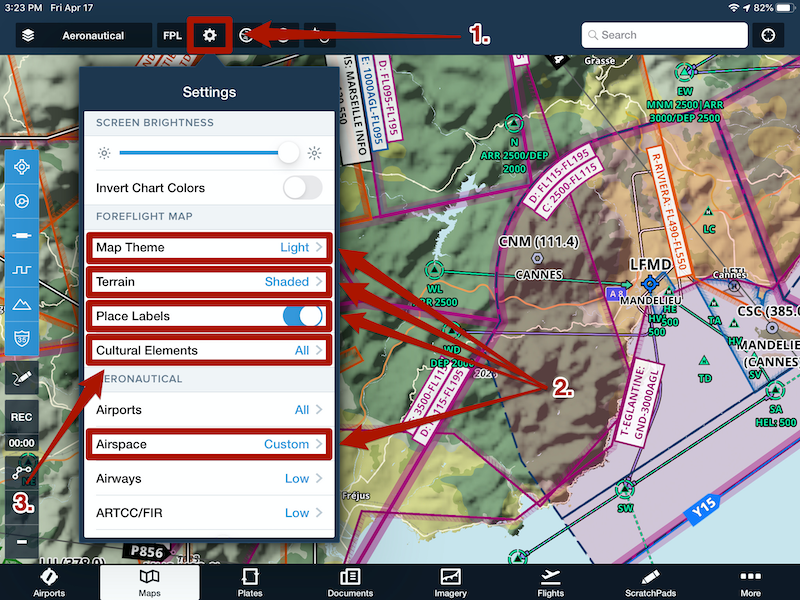 Image 2. MAPS > SETTINGS > MAP THEME/LIGHT & TERRAIN/SHADED & PLACE LABELS/turned ON & AIRSPACE/HIDE AIRSPACES ABOVE - enter desired altitude & tap CULTURAL ELEMENTS to access more settings.
The High Resolution Basemap depicts ground features and cultural elements, including higher-resolution roads and railroads, more detailed coastlines and bodies of water, new terrain peak markers with associated altitudes, mountain passes, highway labels. Tap CULTURAL ELEMENTS to display more details that are useful for VFR pilotage. such as:
Major Roads

Minor Roads

Railroads,

Urban Areas

Forest/National Parks

Points of Interest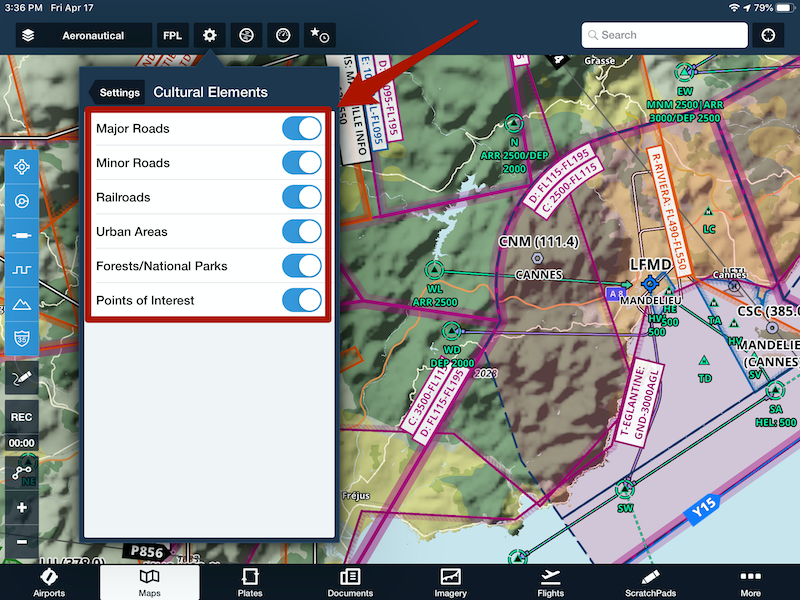 Image 3. MAPS > SETTINGS > CULTURAL ELEMENTS TO DISPLAY MORE LANDMARKS TO AID IN VFR FLYING.
For more details see these resources:
Was this article helpful?