ForeFlight can generate a briefing in either a Graphical (PDF) or Graphical (HTML) format, but only the Graphical (PDF) format can be printed.
Configuring ForeFlight Mobile to Generate PDF Briefings
Before generating a briefing, tap More > Settings > Briefing Format and select the Graphical (PDF) option to configure ForeFlight Mobile to generate the right type of briefing.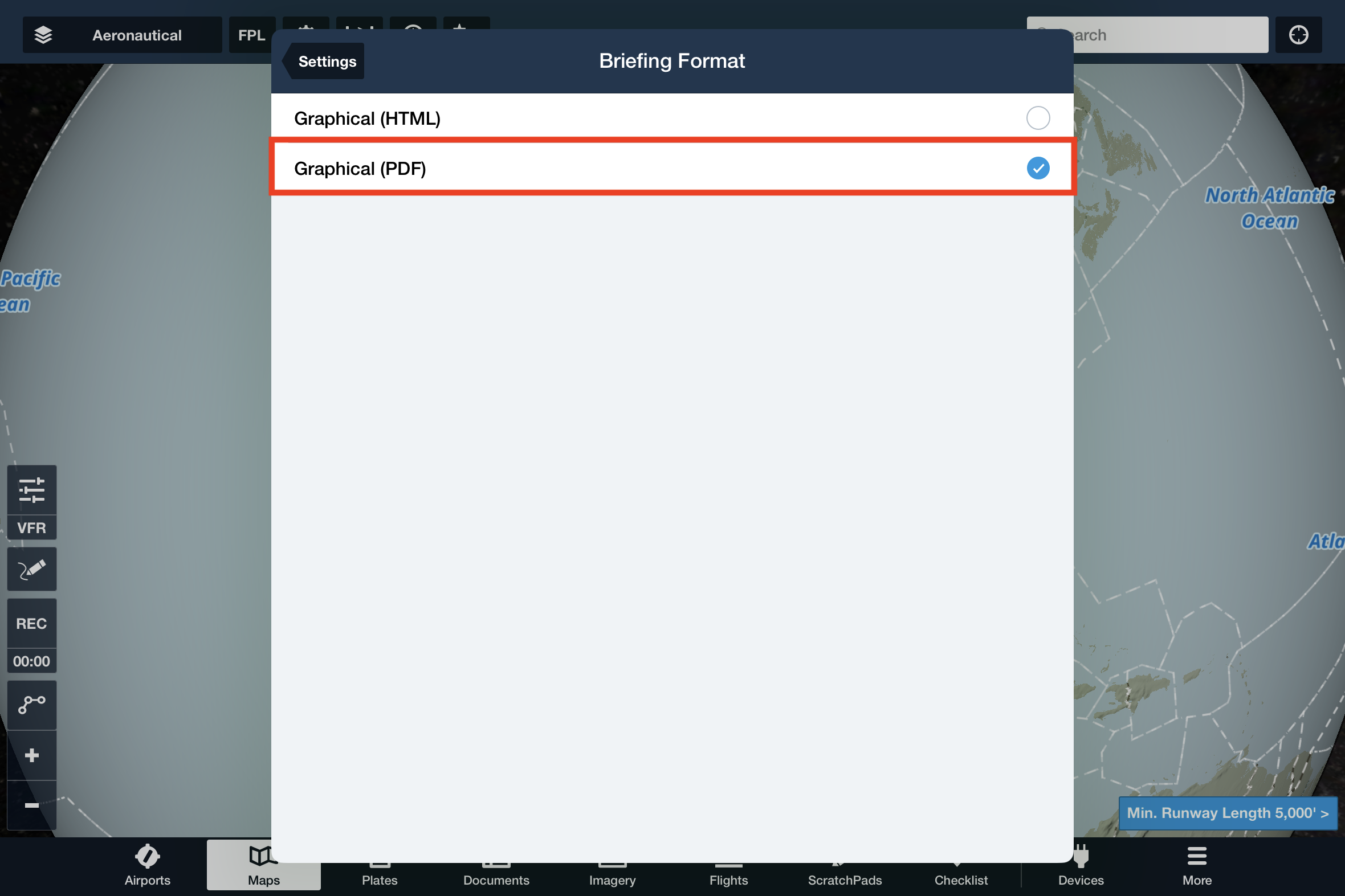 Printing a PDF Briefing
If your briefing was generated in the Graphical (PDF) format, tap the Send To icon in the top right corner of the briefing and select Print from the menu.
Was this article helpful?