To export an airport diagram or an approach plate from ForeFlight Mobile, follow these steps:
STEP 1. In ForeFlight Mobile, display the plate to export.
STEP 2: In the Plates view, tap Send To > Print.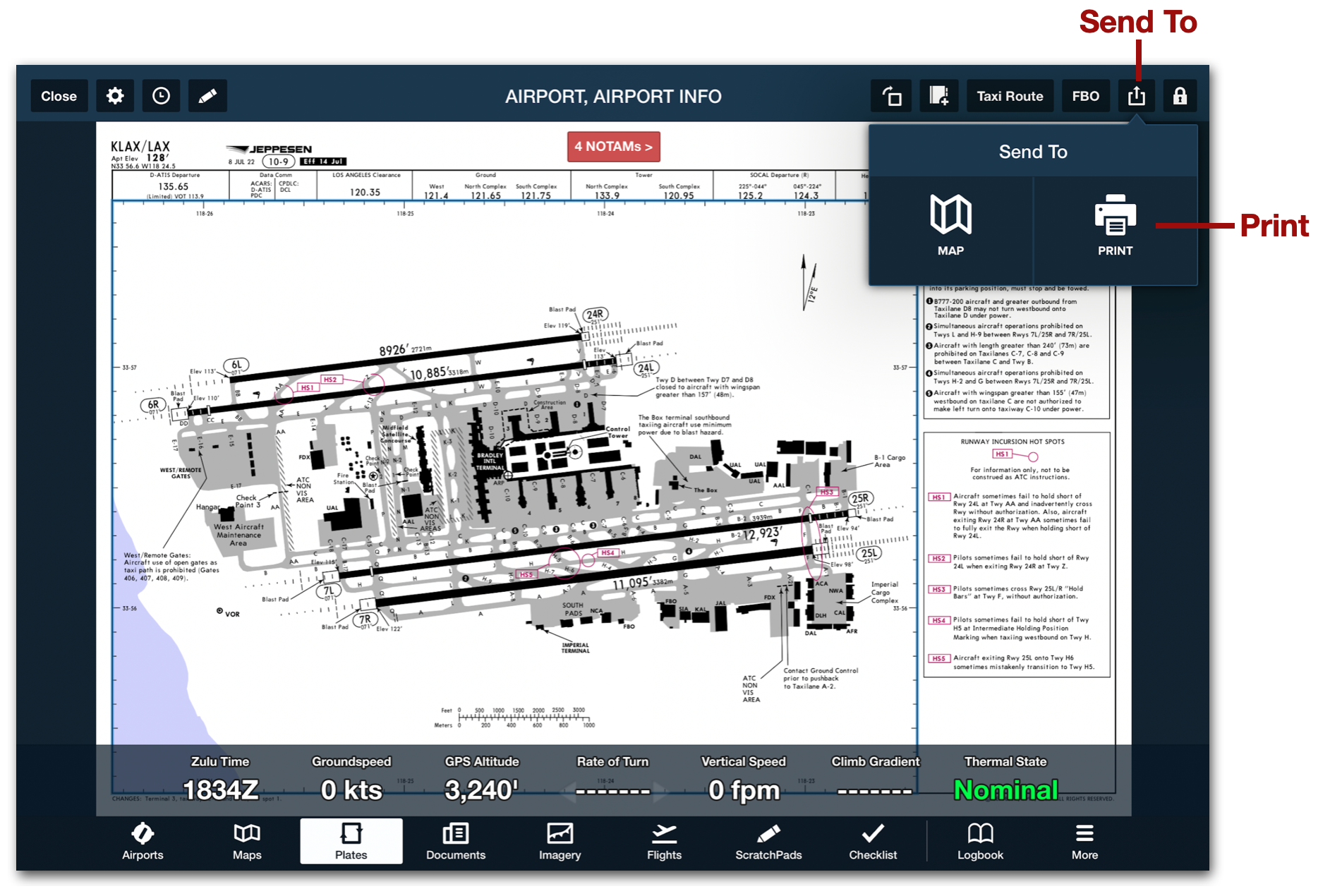 STEP 3. In the Printer Options window, a thumbnail image of the diagram or plate is presented. Tap and hold the image with two fingers and drag them apart to zoom the image to a full-screen view.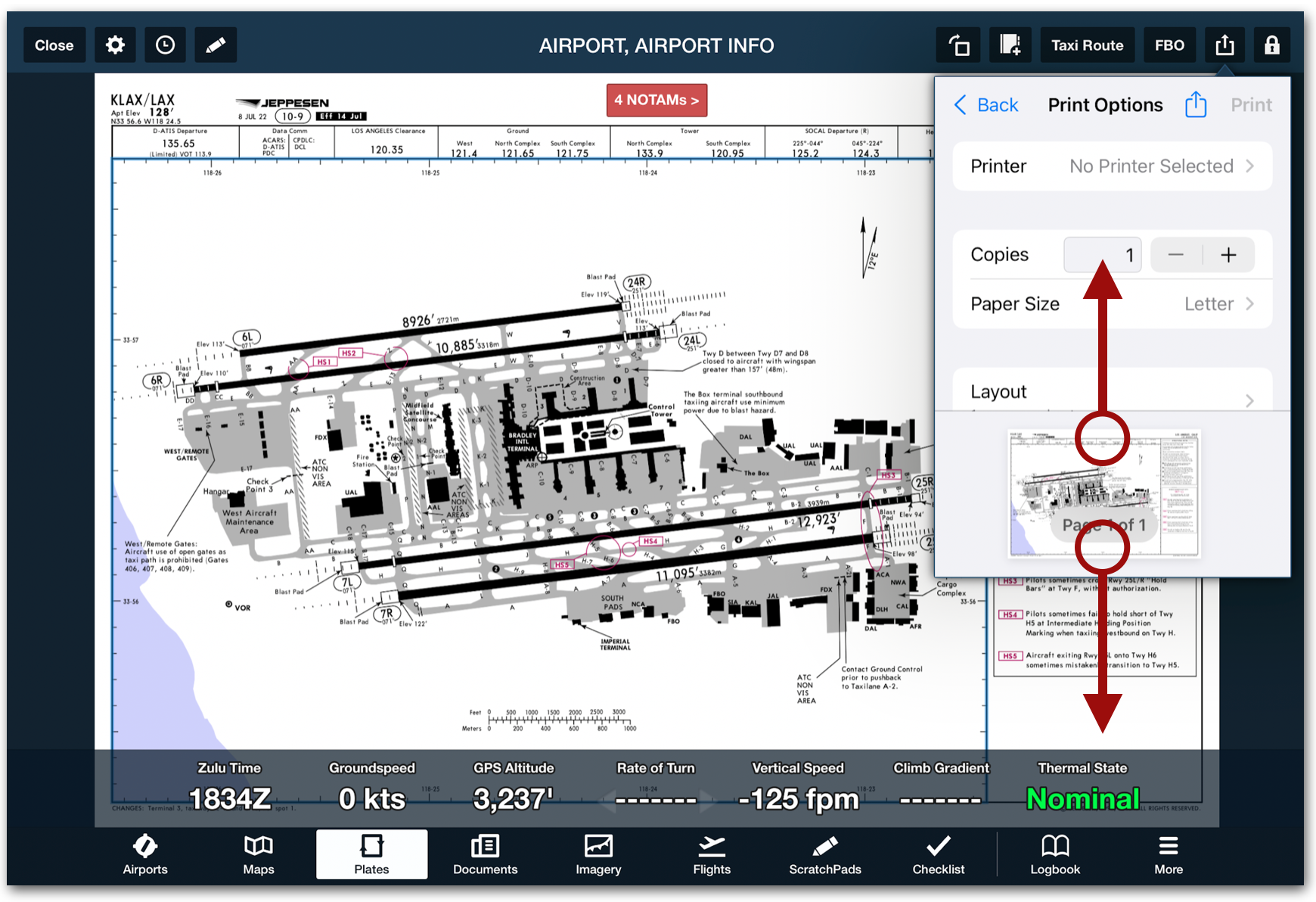 STEP 4. With the image displayed in full-screen mode, tap the Send To button at the top right of the screen.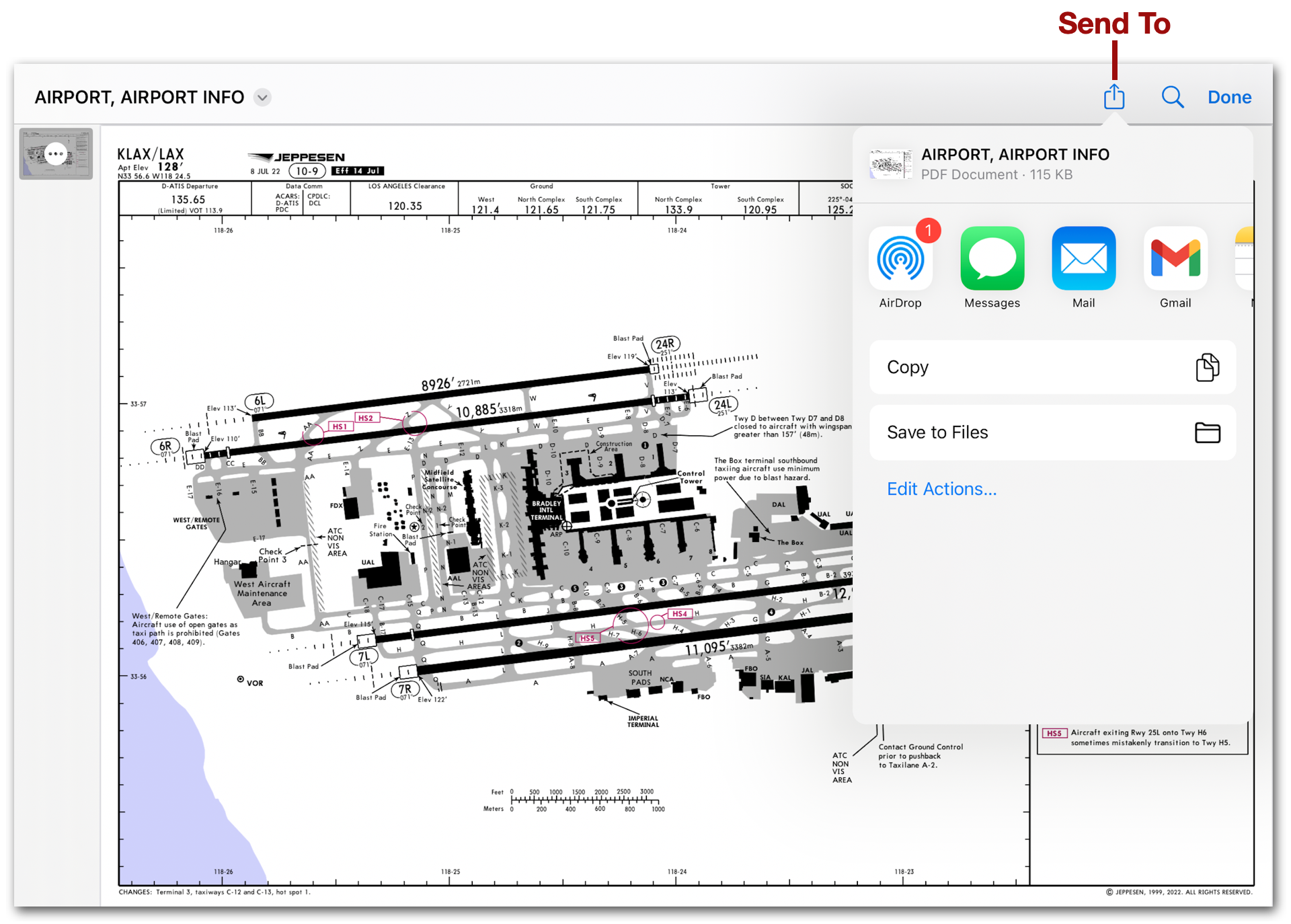 STEP 5. From the Send To menu, select from the available options to export a PDF of the diagram or plate.
Was this article helpful?