When changing Jeppesen coverages, such as adding a coverage area to an existing coverage purchased through ForeFlight, swipe-delete the Jeppesen Terminal Charts to access the new coverages in ForeFlight Mobile and redownload them. This will also need to be done when buying a Jeppesen Trip Kit directly from Jeppesen when the Trip Kit coverage is added to the serial number associated with the Jeppesen account linked to the ForeFlight account. 
NOTE: Jeppesen Terminal Charts in ForeFlight Mobile are effective upon download, even if the date range shows a future date.
To swipe-delete the Jeppesen Terminal Charts and then re-download them, follow these steps:
STEP 1: Tap More > Downloads.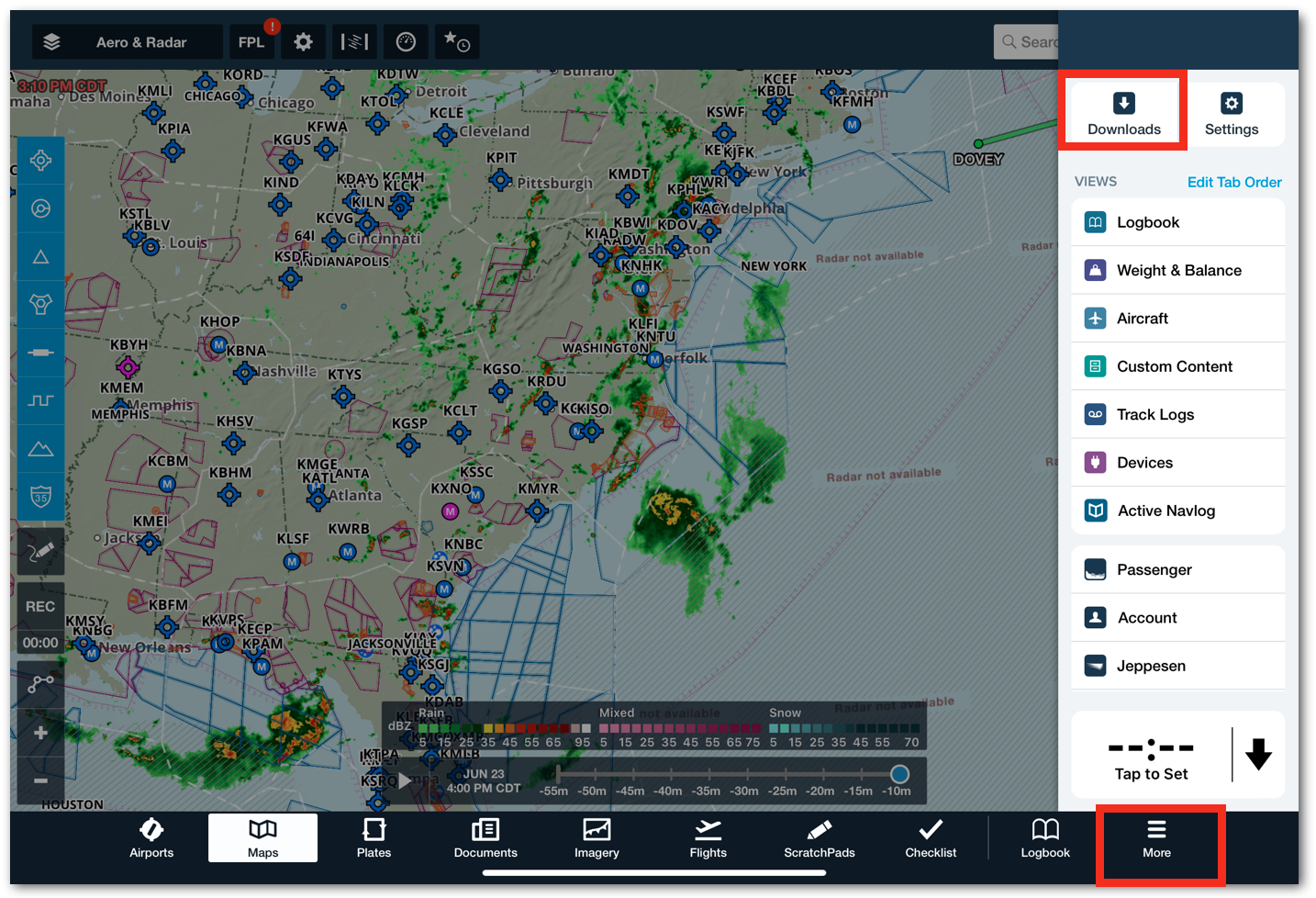 STEP 2: Scroll down to the Jeppesen Charts section.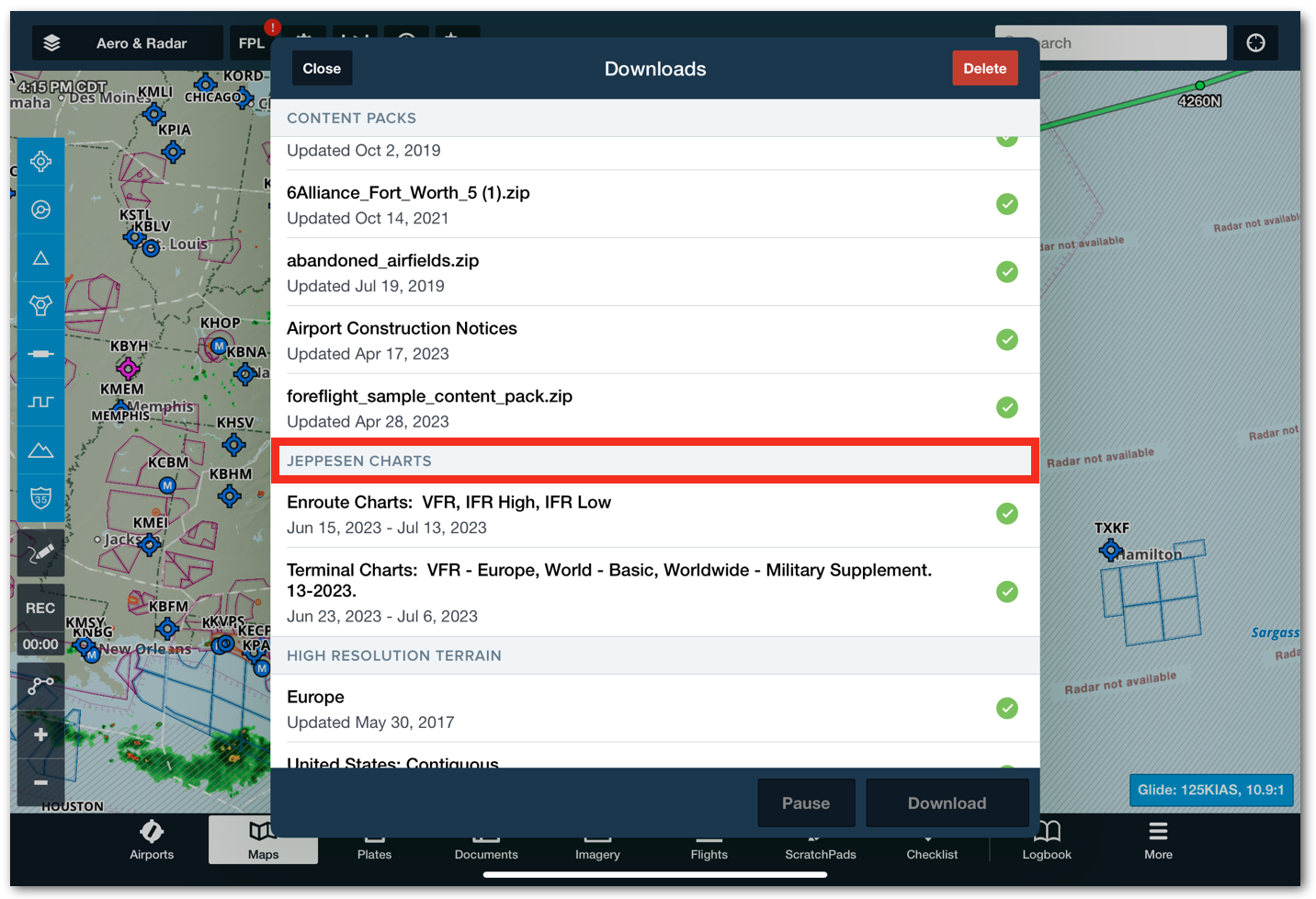 STEP 3: Swipe from right to left across the Jeppsen Terminal charts to reveal a Delete button.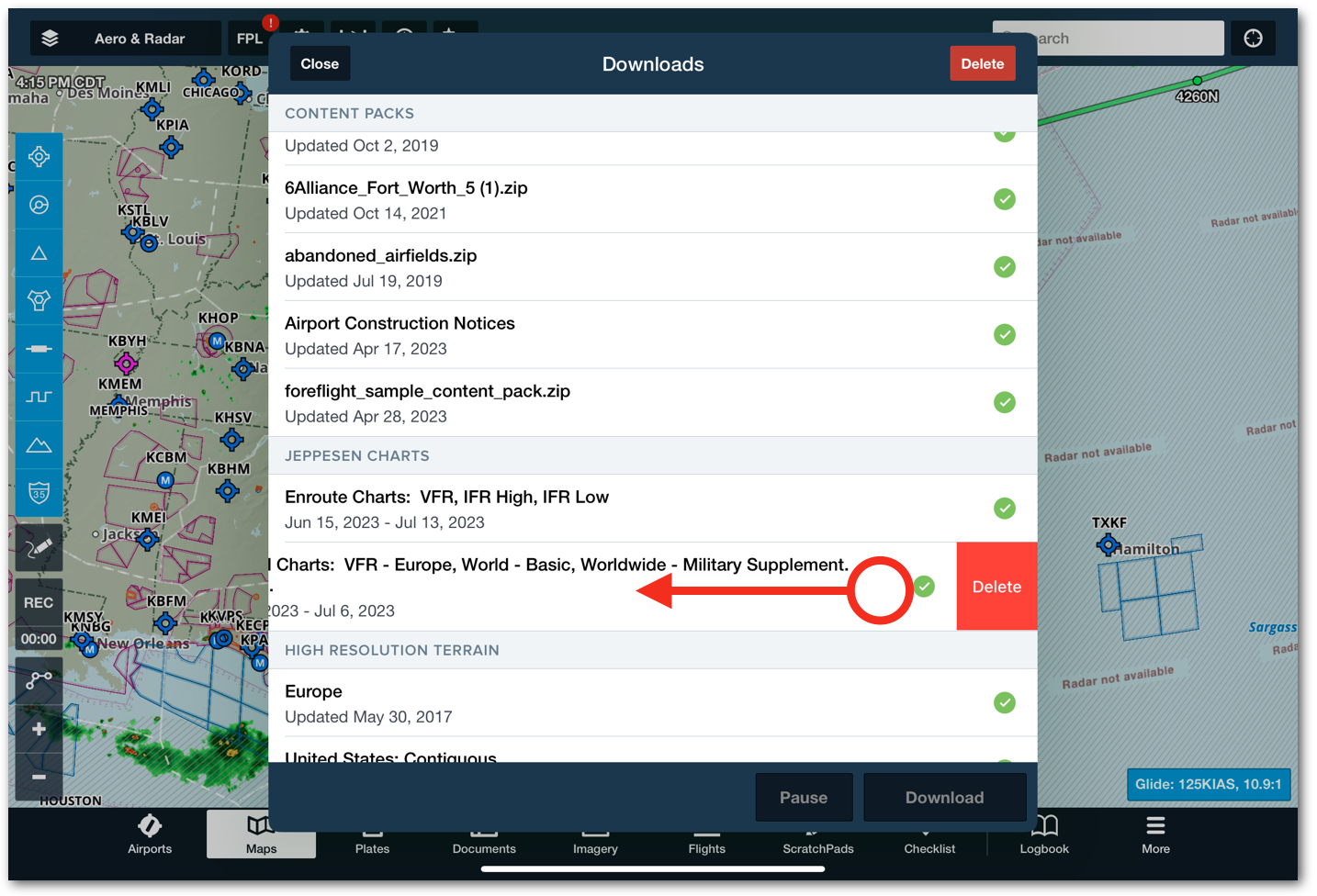 STEP 4: Select Delete. 
NOTE: If there are two rows of Jeppesen Terminal Charts, swipe-delete the one with the older date range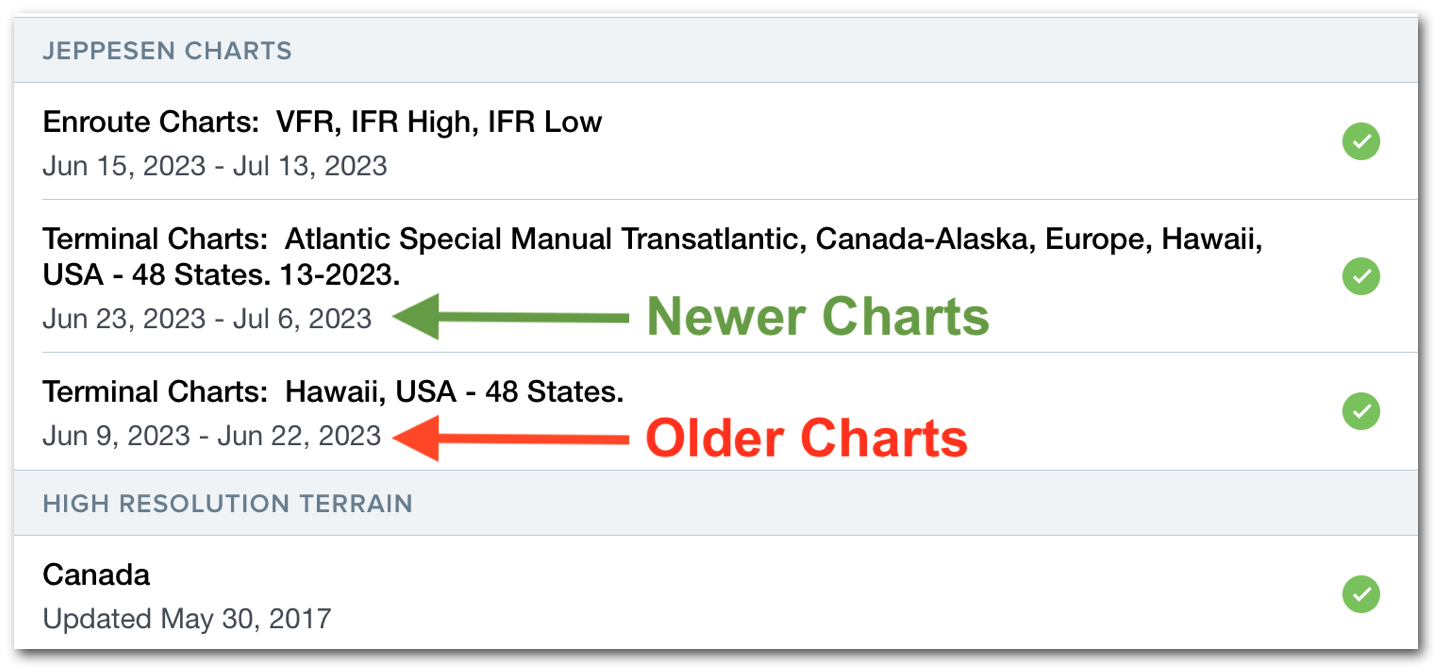 STEP 5: Tap the blue download arrow next to Terminal Charts to download the updated Jeppesen Terminal Charts.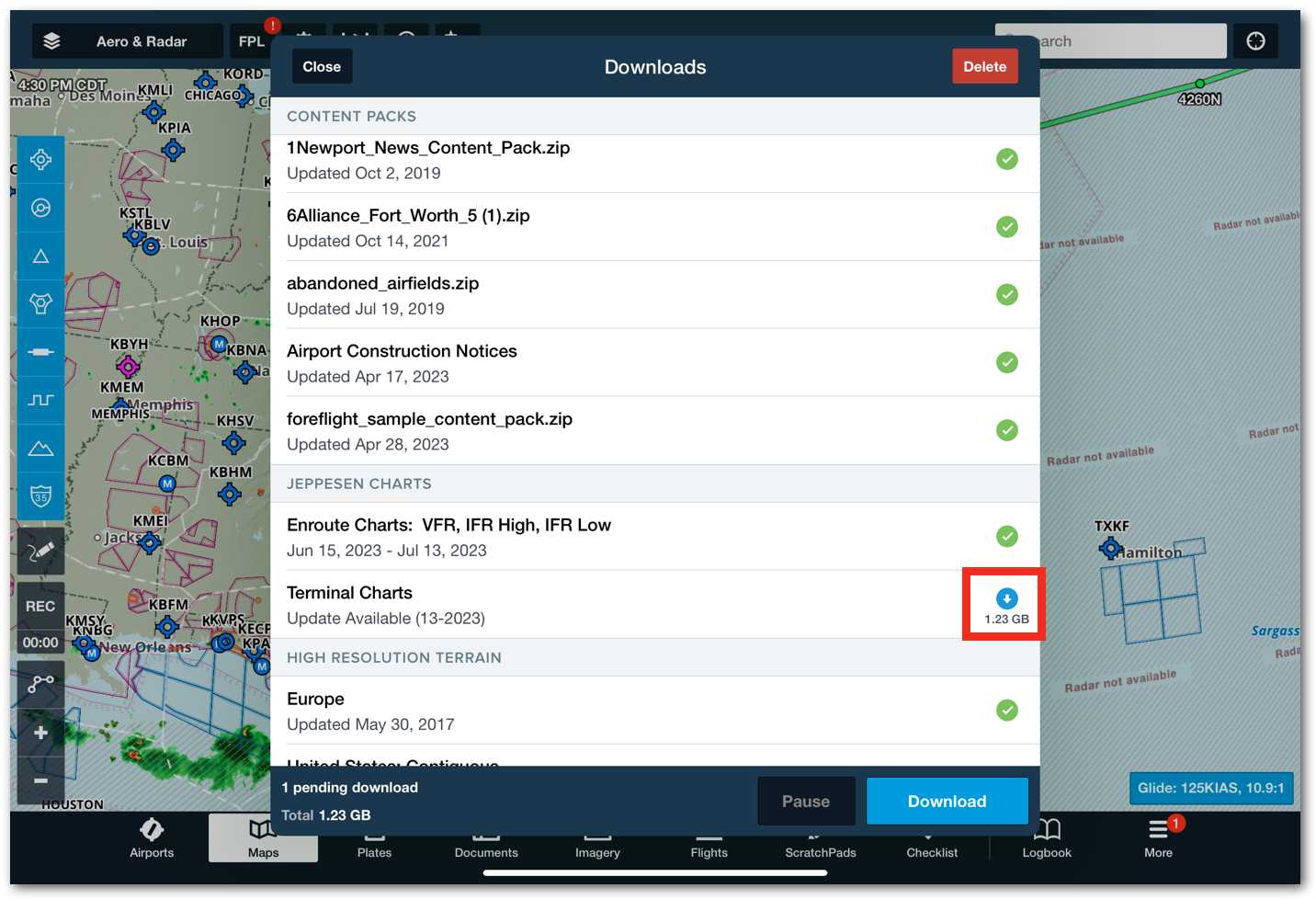 Was this article helpful?