Stadium TFRs are graphically represented on the Map as part of the TFRs layer, both in flight using an ADS-B receiver and while connected to the internet. No additional setting is required to view them.
ForeFlight monitors event schedules for Major League Baseball, the National Football League, NCAA Football, Indy Car, NASCAR Sprint Cup, and Formula 1 and integrates that information into the TFR layer on the Maps view.
ForeFlight looks forward seven days for events that match the criteria defined by FDC NOTAM 7/4319. The default duration for each event that is matched is set to six hours. Red TFRs are those that are active or will be active in the next 8 hours. Yellow TFRs are those that are inactive for at least the next 8 hours. As always, we recommend communicating with ATC in flight to steer clear of these areas when they are active.
To view TFR's, go to the Maps view, tap on the drop-down menu in the upper left, and select TFRs from the overlay options.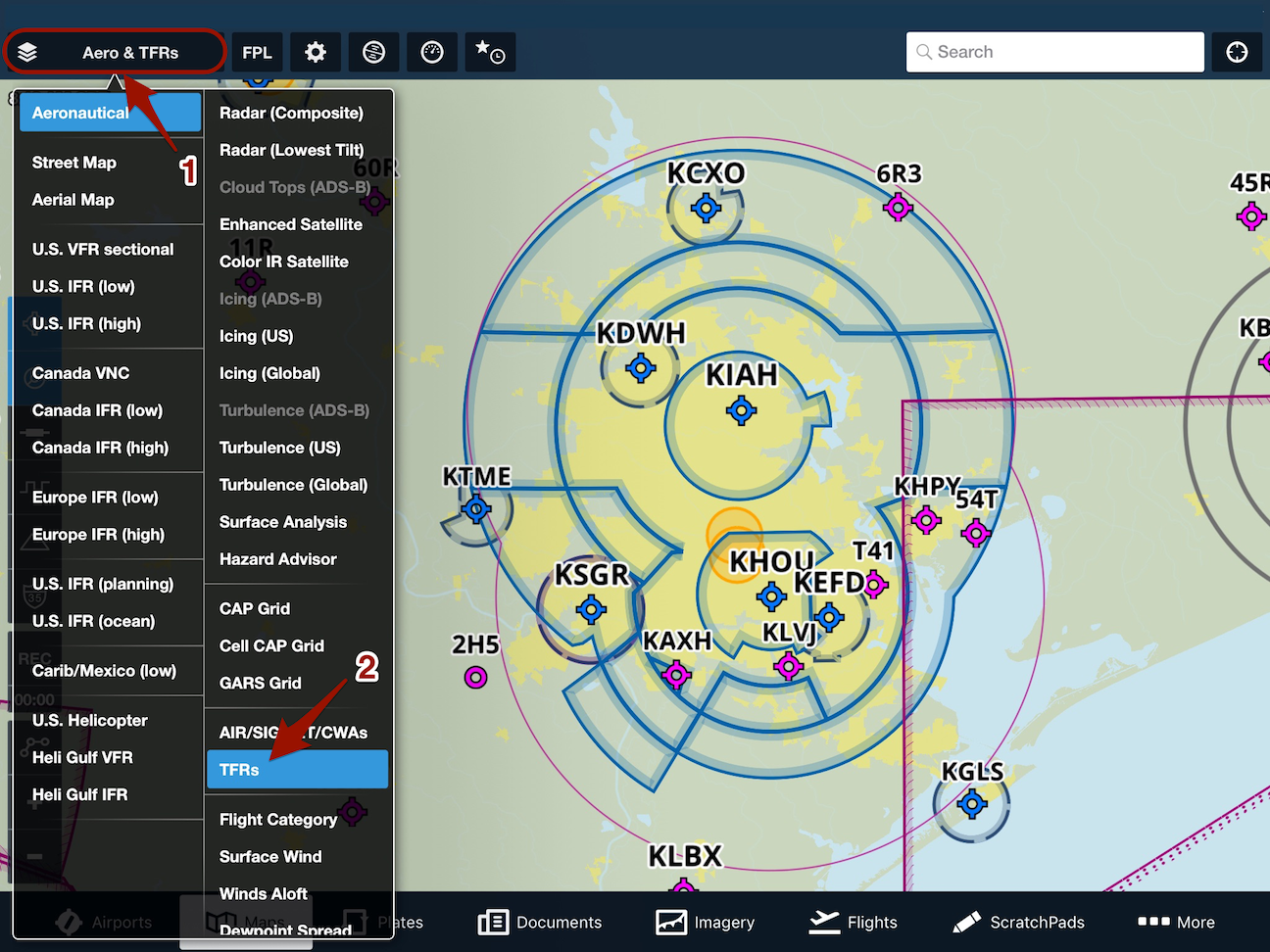 Image 1.  Map page with Aeronautical Map and TFR layers selected.