There is no limit to the number of participating fuel programs you can add. If you are not already a participant of a particular fuel card program, you can apply for a card from plan.foreflight.com.
To apply for a fuel card:
Login to plan.foreflight.com and select JetFuelX from the sidebar on the left side of the screen.

Click on the fuel vendor you're interested in.

After being redirected to the fuel vendor's website, fill out your personal information to apply.

Once approved, return to JetFuelX and click Add Fuel Card to enter your account details.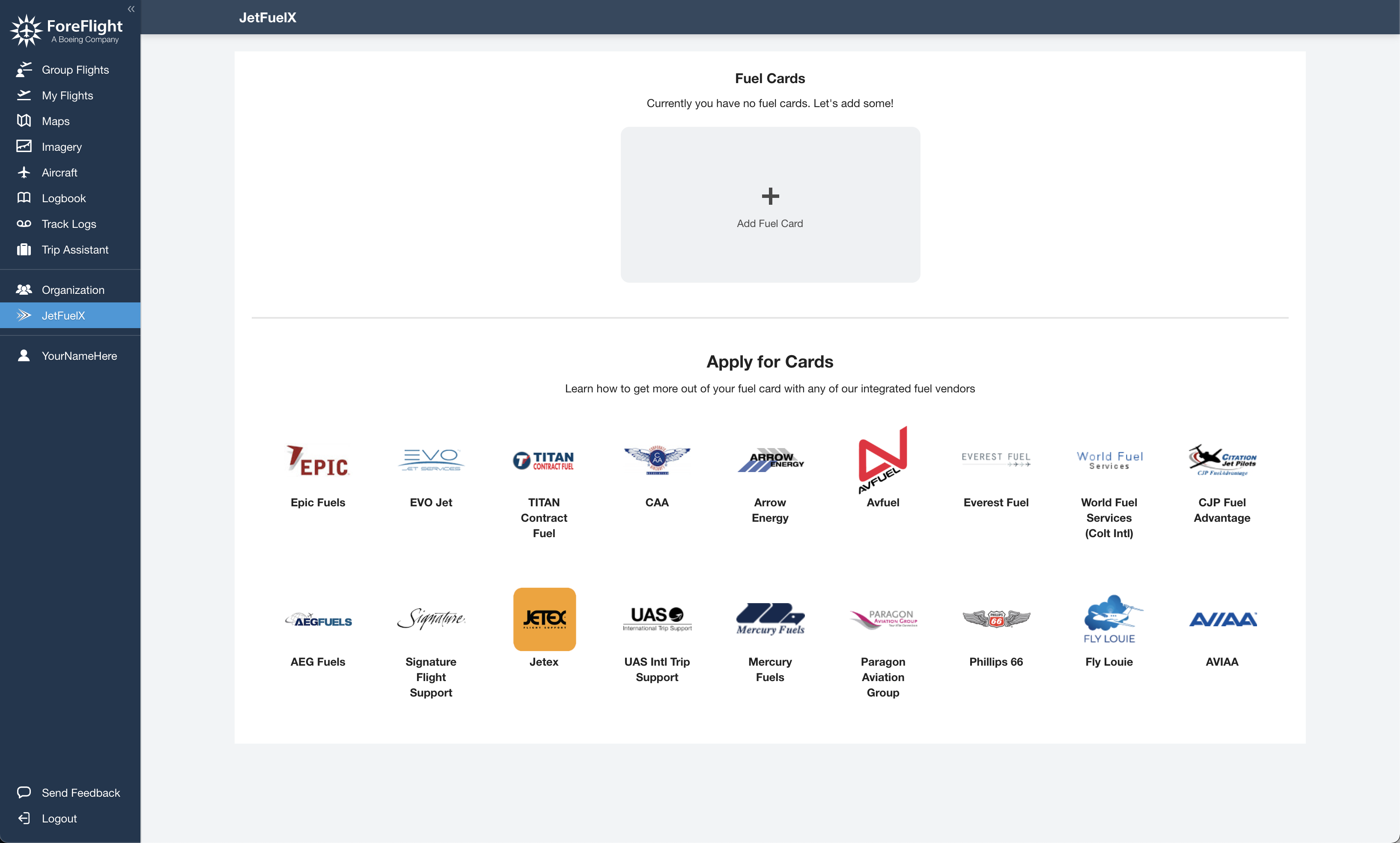 Image 1. Add Cards to JetFuelX