Most JetFuelX prices are updated automatically by the fuel vendor. If a fuel vendor does not automatically update prices, you can update your prices manually. To update your JetFuelX prices:
Log into plan.foreflight.com and select JetFuelX from the sidebar on the left side of the page.
Locate the appropriate fuel vendor and select Import Prices.
Drag and drop or select from your computer's files the CSV fuel price file provided to you by the fuel vendor.
ForeFlight will read the CSV file and the updated prices will be reflected in ForeFlight Mobile and ForeFlight on the Web.
If you receive an emailed fuel price CSV file from your fuel vendor, you can forward or resend that email to ForeFlight for automatic import. Send the forwarded email to the email address listed at the bottom of the page after you select Import Prices.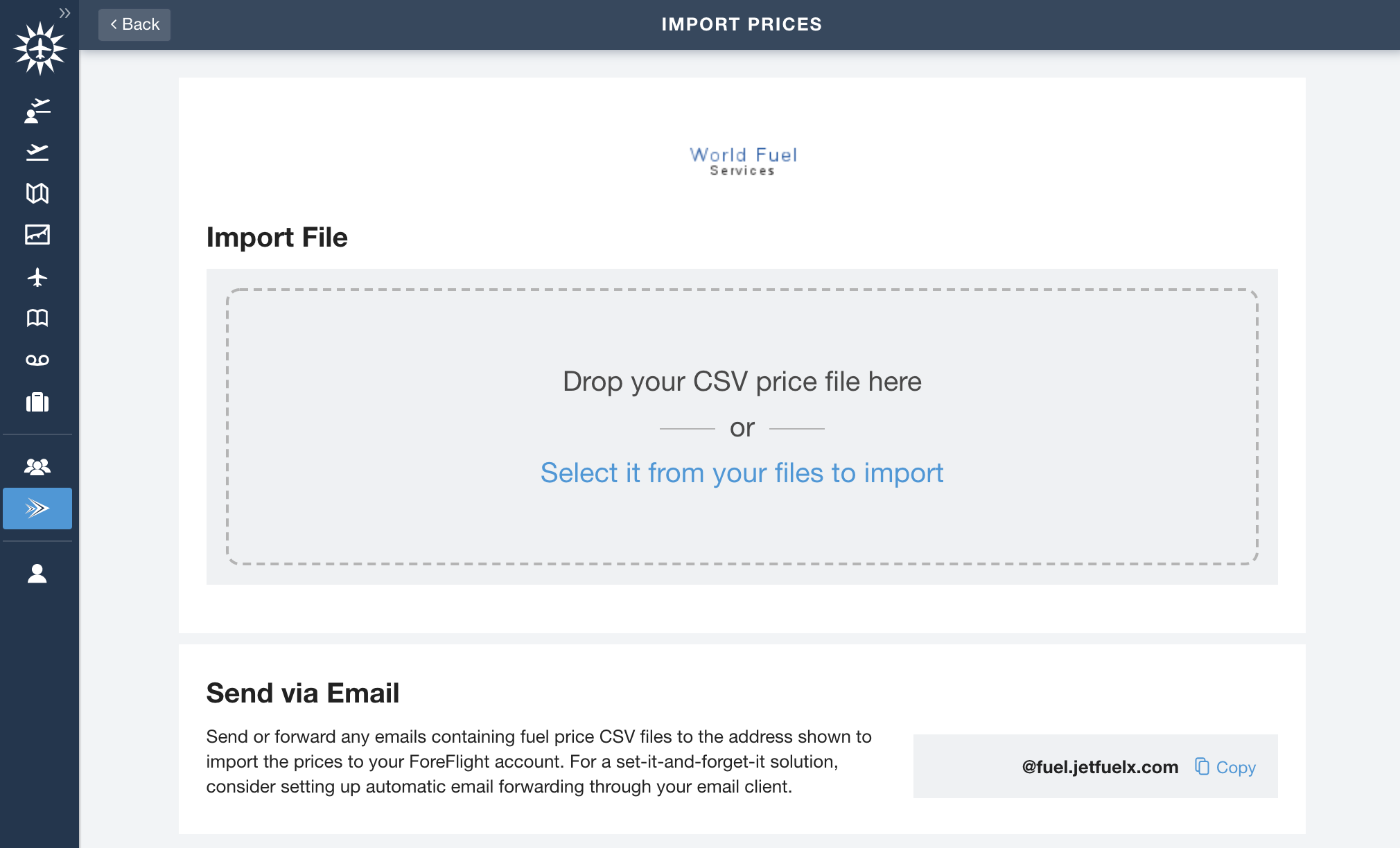 Image 1. JetFuelX Import Prices
NOTE: If your email provider requires you to verify forwarded emails from the recipient email, then email forwarding will not work.