The Airport/Facility Directory (A/FD) section of the Chart Supplement often shows time with a "‡" symbol listed after a time range. The Time Conversion entry of the Airport/Facility Directory Legend explains the meaning of this symbol. It indicates that, during periods of Daylight Saving Time (DST), effective hours will be one hour earlier than the time range listed. In those areas where DST is not observed, the "‡" will not be shown.
For Example, the A/FD shows the Class D operating hours for KBZN to be "(1300—0700Z‡)". During DST observance, the operating hours are actually (1200—0600Z).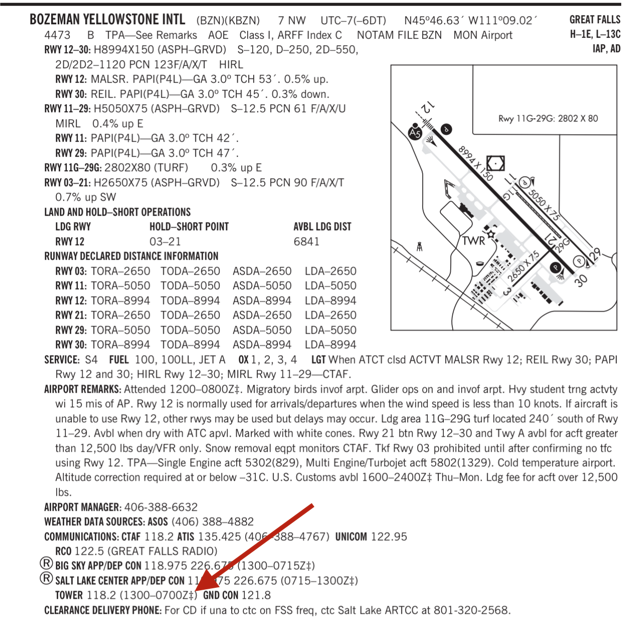 A/FD listing showing the "‡" symbol after tower operating hours
NOTE: Daylight saving time is in effect from 0200 local time on the second Sunday in March to 0200 local time on the first Sunday in November.
Was this article helpful?