Some Terminal Area Chart (TAC) charts may have notes to view the back of the chart for further information.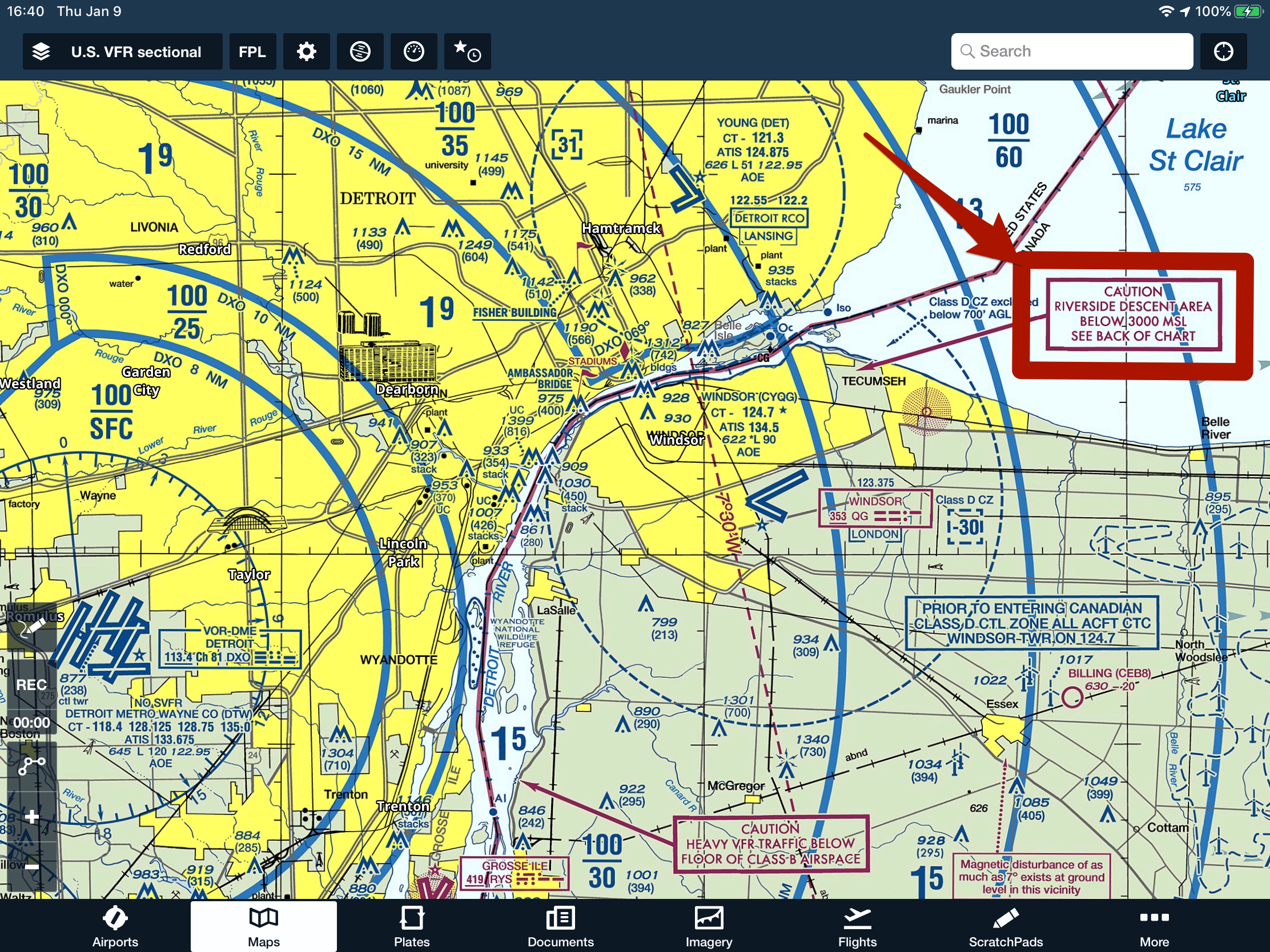 Detroit TAC chart with a notation to look at the back for details
To view the back of a TAC chart that has such a note, or to view the full VFR Flyway Planning Charts (FLY charts), go to the DOCUMENTS > FAA > FLY CHARTS. Scroll to find the chart you are looking for. Tap on the chart name to download it.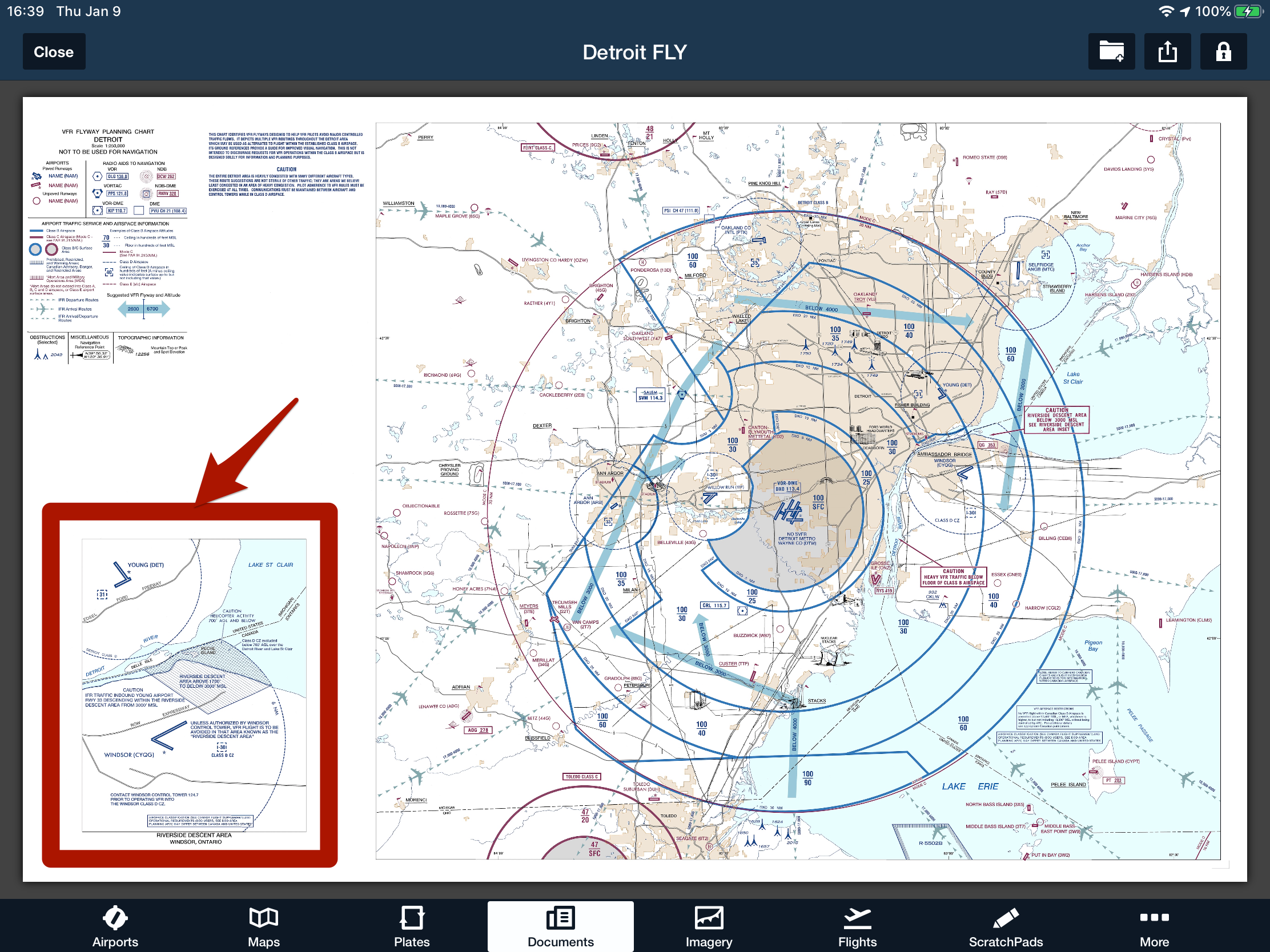 Back of the Detroit TAC chart is found under DOCUMENTS > FAA > FLY CHARTS
Was this article helpful?