To avoid cellular data overage charges, go to your iPad or iPhone SETTINGS APP and then go to CELLULAR. In the "Cellular Data" section, turn the switch OFF next to FOREFLIGHT. This will prevent ForeFlight from using cellular data for downloads and other items that require an internet connection.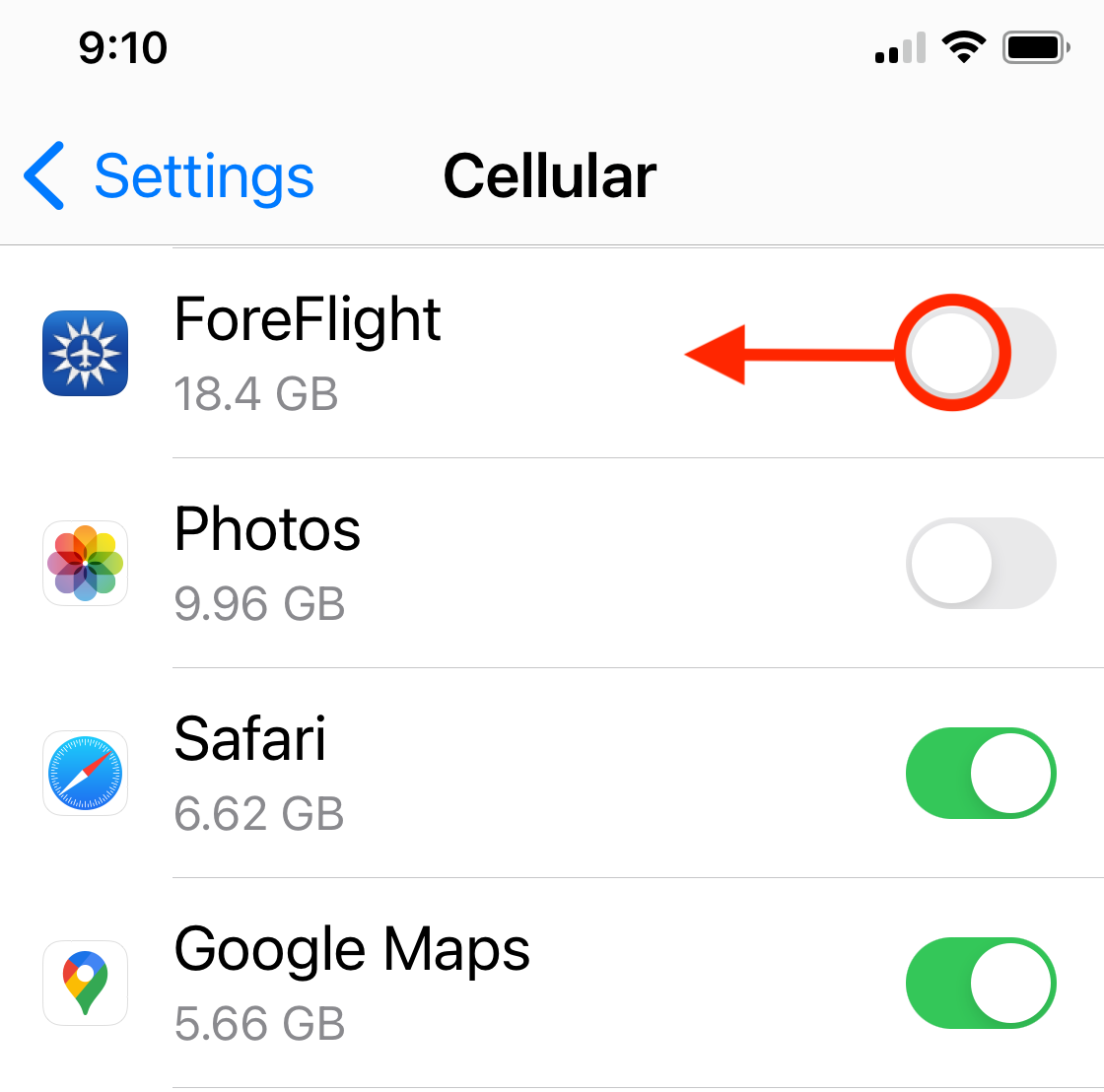 If the switch next to ForeFlight is ON (as pictured), turn it OFF to prevent the app from using cellular data.
Was this article helpful?