You can export your logbook as a CSV file through ForeFlight on the web. Login with your ForeFlight username and password, click on Logbook, then click on the "Export" menu at the top, then click the blue "Export" button to download the CSV.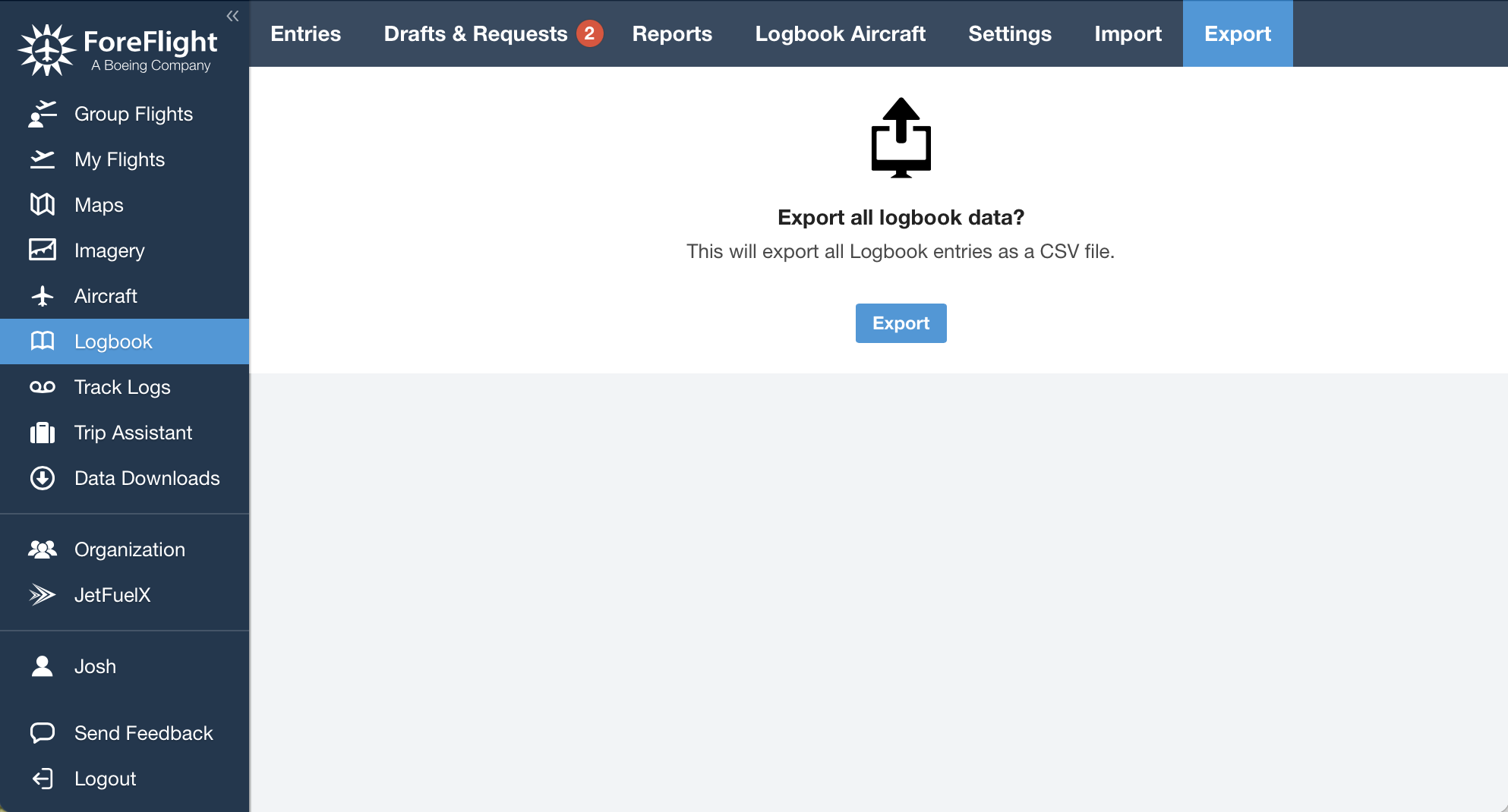 Image 1. Export via ForeFlight on the web by logging in and going to the Export page and select "Export."
Was this article helpful?