Every Area Forecast Discussion will also include an "Aviation" section like the one shown below. This is where the forecaster discusses the Terminal Aerodrome Forecasts (TAFs) and aviation-specific concerns. Important words or phrases may be highlighted in red to point out the discussion of various adverse weather elements.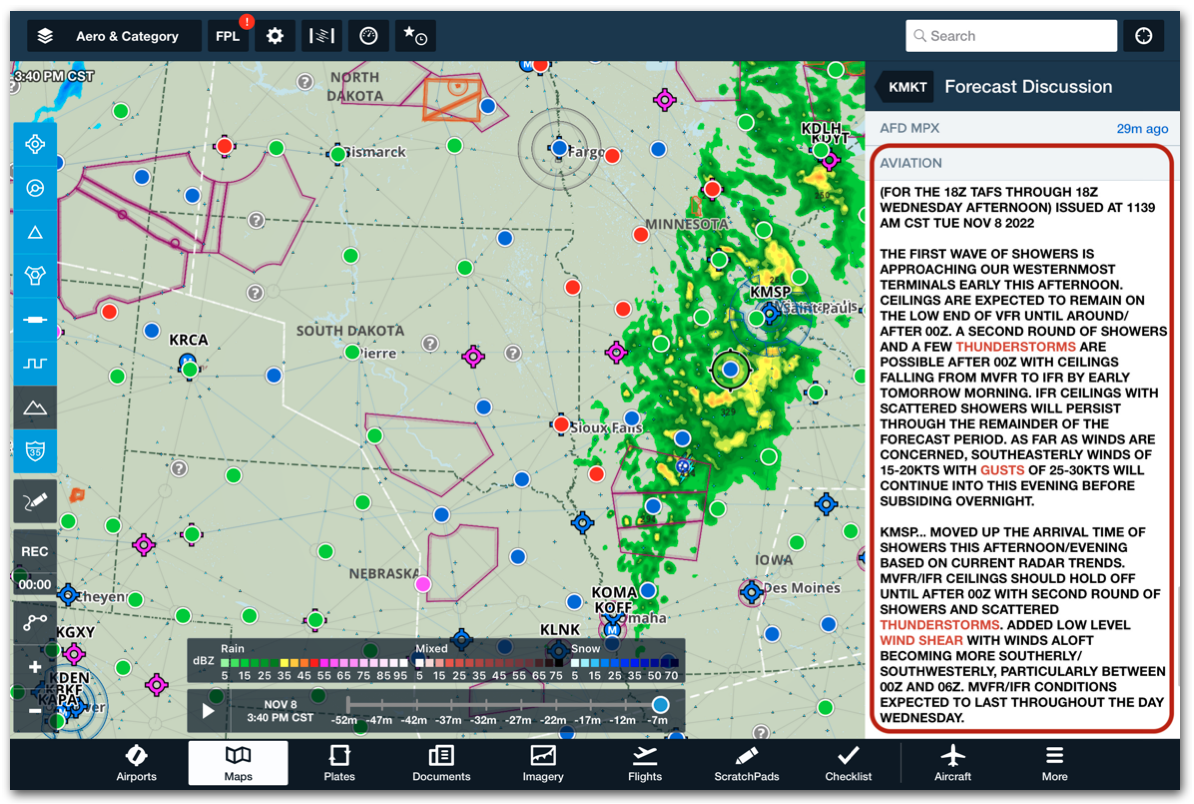 Aviation Forecast Discussion
Was this article helpful?