You will only have a "Ground Consumption" option listed in the fuel tanks loading window if you have a ramp weight limit set up on the SETUP page.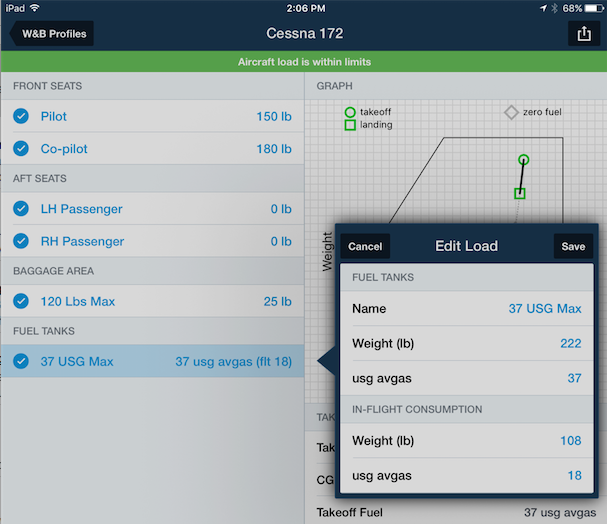 W&B profile with no Ground Consumption field
To set up a ramp weight limit, perform the following:
STEP 1. Open your W&B profile and go to SETUP > WEIGHT LIMITS and tap on RAMP.
STEP 2. Enter a weight (in pounds) in the Ramp field.
STEP 3. Tap SAVE.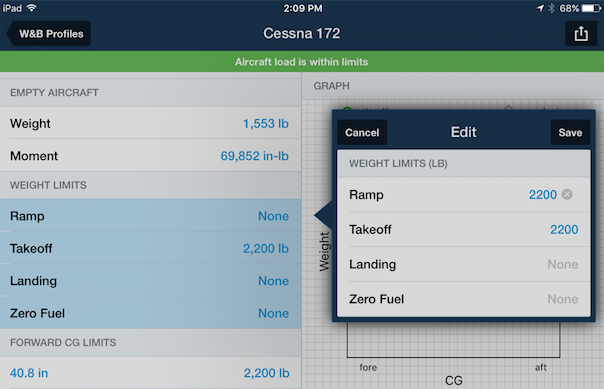 Enter a maximum Ramp weight
You will now have a Ground Consumption field listed under your fuel loading section.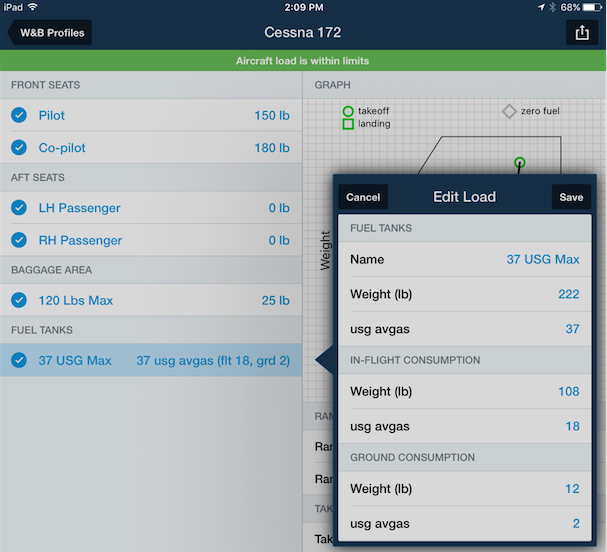 Ground Consumption field appears
Was this article helpful?