ForeFlight Mobile can be used with an ELITE 8.6 Core, Premium, PCATD, BATD or AATD flight simulator to send the simulated GPS position information to ForeFlight Mobile.
Please follow these instructions to connect ForeFlight to your ELITE simulator:
1.  Install the ELITE "Sim to App" iPad Connection Software available for purchase at www.flyelite.com/shop/sim-to-app-2/ .
2.  Follow the Sim to App instructions (included with your purchase) to activate the connectivity with ForeFlight Mobile.
NOTE: on the ELITE iPad Configuration screen in the ForeFlight box, press the "SEND" button corresponding either with Broadcast (to all iPads on your network) or to specific devices based on IP address.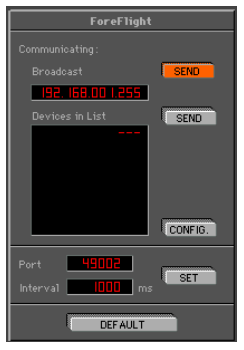 Image 1. Elite iPad configuration screen.
3.  Open ForeFlight Mobile and go to the MORE > DEVICES and tap on the ELITE box and set the ENABLED option to ON.
4.  Verify that the iPad or iPhone is receiving GPS data from the ELITE simulator by displaying the Accuracy instrument on the Instrument Panel on the Maps page of ForeFlight.