To link a Dropbox account to ForeFlight, you must have a Pro Plus or higher subscription. To link your DropBox account, follow these steps:
Log in to your account on ForeFlight on the Web.
Select Documents from the sidebar.
Click Add a Cloud Drive.
Select DropBox as your Drive Provider.
Provide a Drive Name. (This is the name that appears in ForeFlight Documents).
Click Add Drive.
Enter your Dropbox account username and password. Click Sign In

.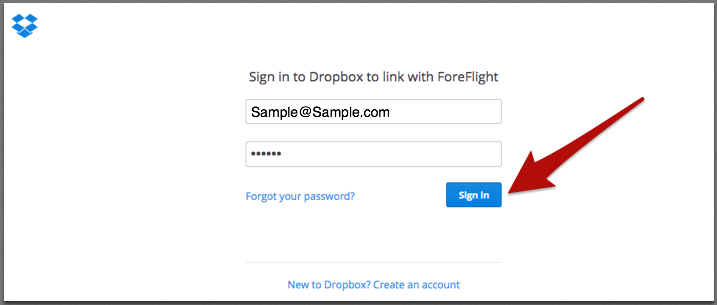 8. To allow ForeFlight to access its folder within Dropbox. Click Allow. ForeFlight automatically adds two subfolders "Apps/ForeFlight" to your root DropBox folder.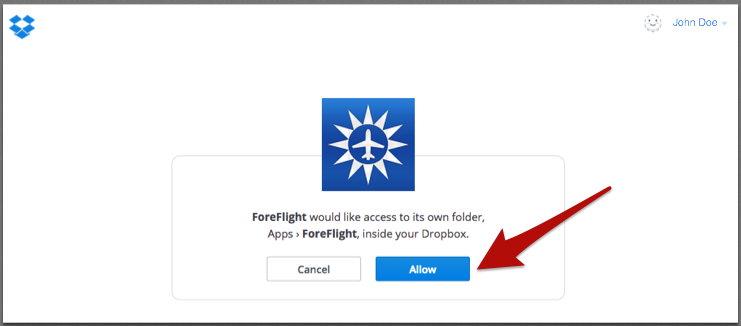 9. Add supported file types to the /Dropbox/Apps/ForeFlight folder to view them in ForeFlight.

Was this article helpful?