To manage devices hooked to your account, you can use the ForeFlight website.  Simply sign in with your ForeFlight username (email) and password.
Once you are signed in (1) click on your name on the left side.  (2) Select the ACCOUNT page.  Scroll down to the Devices section. You can remove unwanted or lost devices by (3) clicking REMOVE to the right of the device you would like to remove.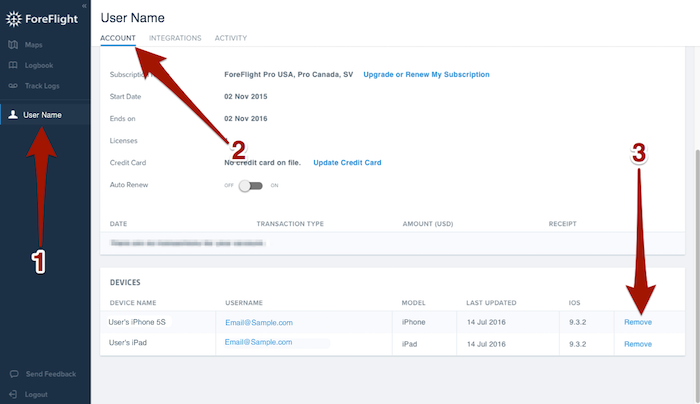 Image 2.  From the ACCOUNTS page, scroll to the DEVICES section and then click REMOVE next to the device you want to remove.
Was this article helpful?