In ForeFlight Mobile 13.0 and later, airborne ADS-B traffic icons are color designated as follows:
- Teal color represents airborne targets.
- Yellow targets are those targets that are within 2nm and +/-1200', or will be within 45 seconds.
- Red targets are those targets within 1.3nm and +/-1200', or will be within 25 seconds.
- Brown targets are surface targets.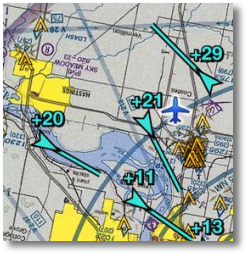 Image 1. Normal color of airborne traffic.

Image 2. Color of traffic target on the ground.
Note: For airborne traffic targets the TrafficTrend™ vector is projected out of the front of the arrowhead to indicate the target's expected position in the next 60 seconds (longer vector = faster speed).
Was this article helpful?