The color of winds aloft barbs indicates the speed range for the forecast winds aloft at that location and the altitude indicated on the altitude slider. Please see image 1 below for the legend.
You can also refer to either the ForeFlight Mobile Pilot's Guide or the ForeFlight Mobile Legends Guide. Both can be found within ForeFlight Mobile under Documents > Catalog > ForeFlight.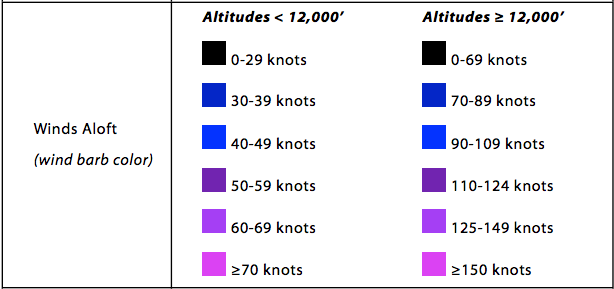 Image 1: Winds aloft color legend.
Was this article helpful?