If you are missing information about your aircraft, you may be able to obtain it from the type certificate data sheet (TCDS) provided by the FAA. This data provides information such as the aircraft's:
CG envelope range
Maximum structural weight
Maximum baggage weight
Fuel capacity
Baggage and fuel station data
Oil capacity
To view an aircraft's TCDS:
Open a web browser and navigate to the FAA's Dynamic Regulatory System.
In the left sidebar search window, enter "TCDS".
Click the Type Certificate Data Sheets (TCDS) search result.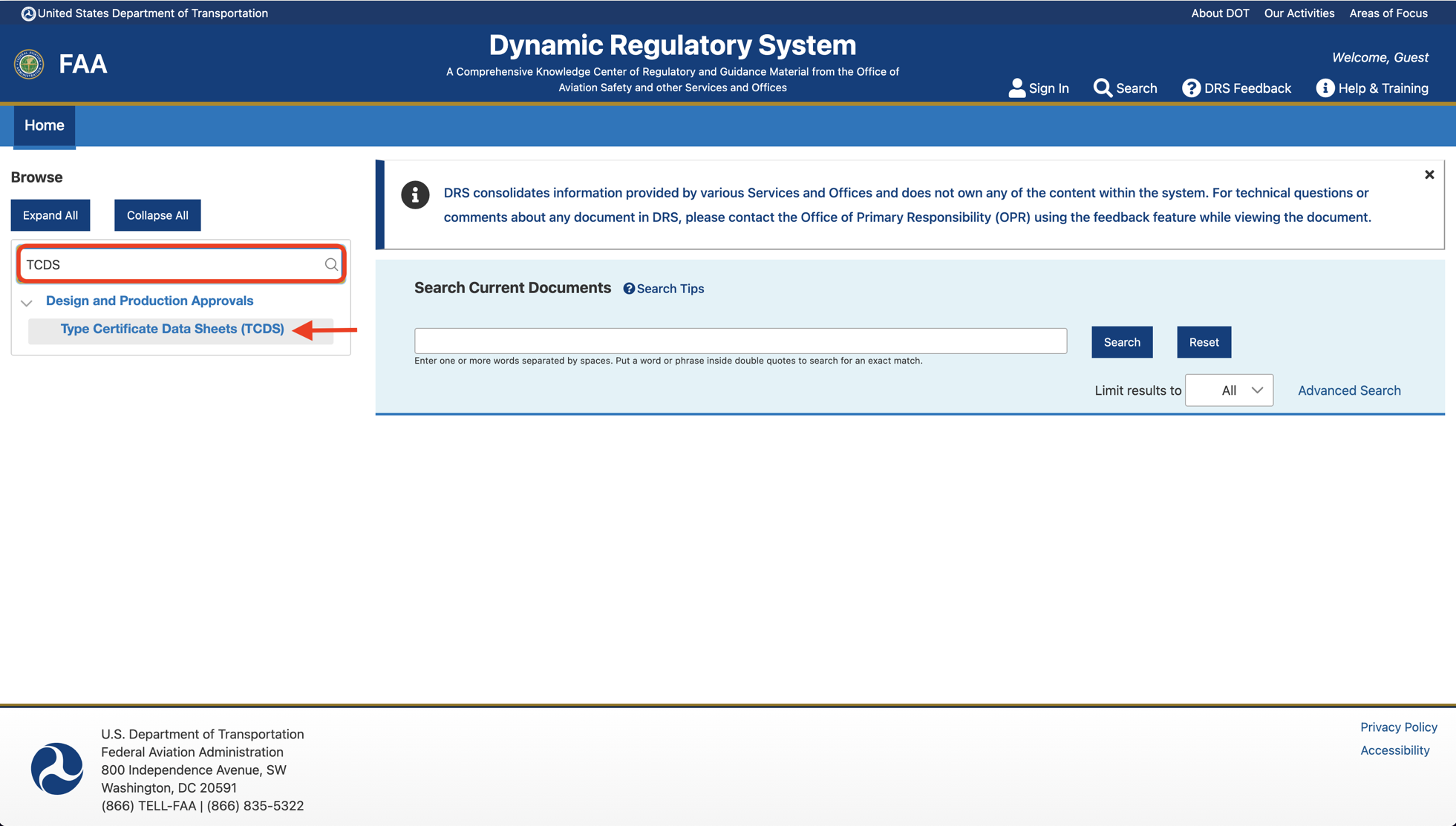 FAA Dynamic Regulatory System Webpage
After clicking the link in the left sidebar, a TCDS search menu is loaded.
Use the TCDS Filters and Keyword Search fields to locate an aircraft. Recommended search techniques include:

Using the TC Holder (Type Certificate Holder) field to search for a manufacturer. After selecting a TC Holder, use the Model field and search for an aircraft type. The Model field is filtered to only show results from the selected TC Holder(s).
Using the Keyword Search to search for an aircraft by type code (e.g, PA-44-180T).

Click Apply.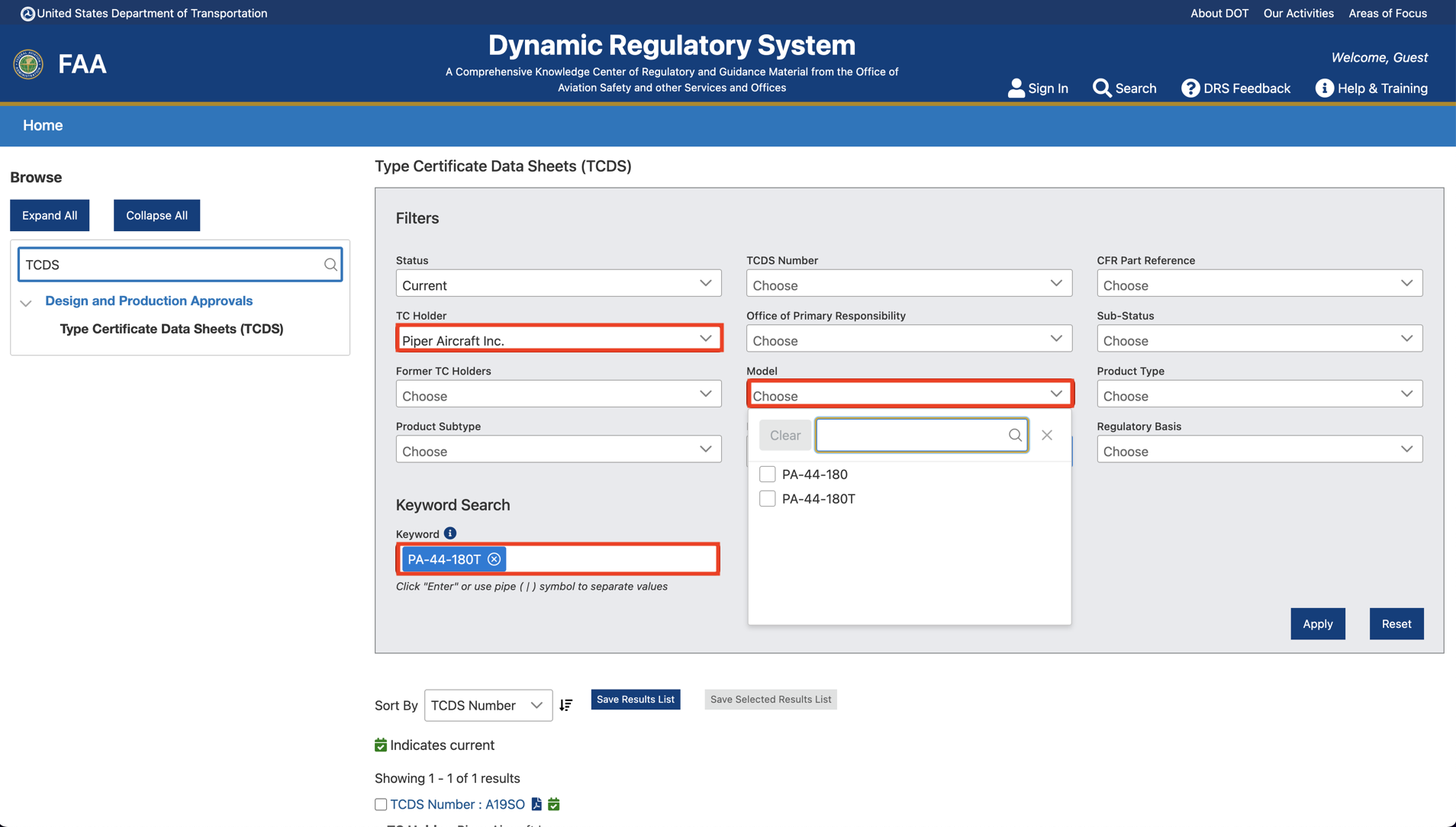 Type Certificate Data Sheet (TCDS) Search Menu
After clicking Apply, search results are displayed below the TCDS Search Menu. Locate and click the link for the appropriate aircraft. Once a link is clicked, the TCDS is displayed in an online viewer. Use the online viewer to locate aircraft data.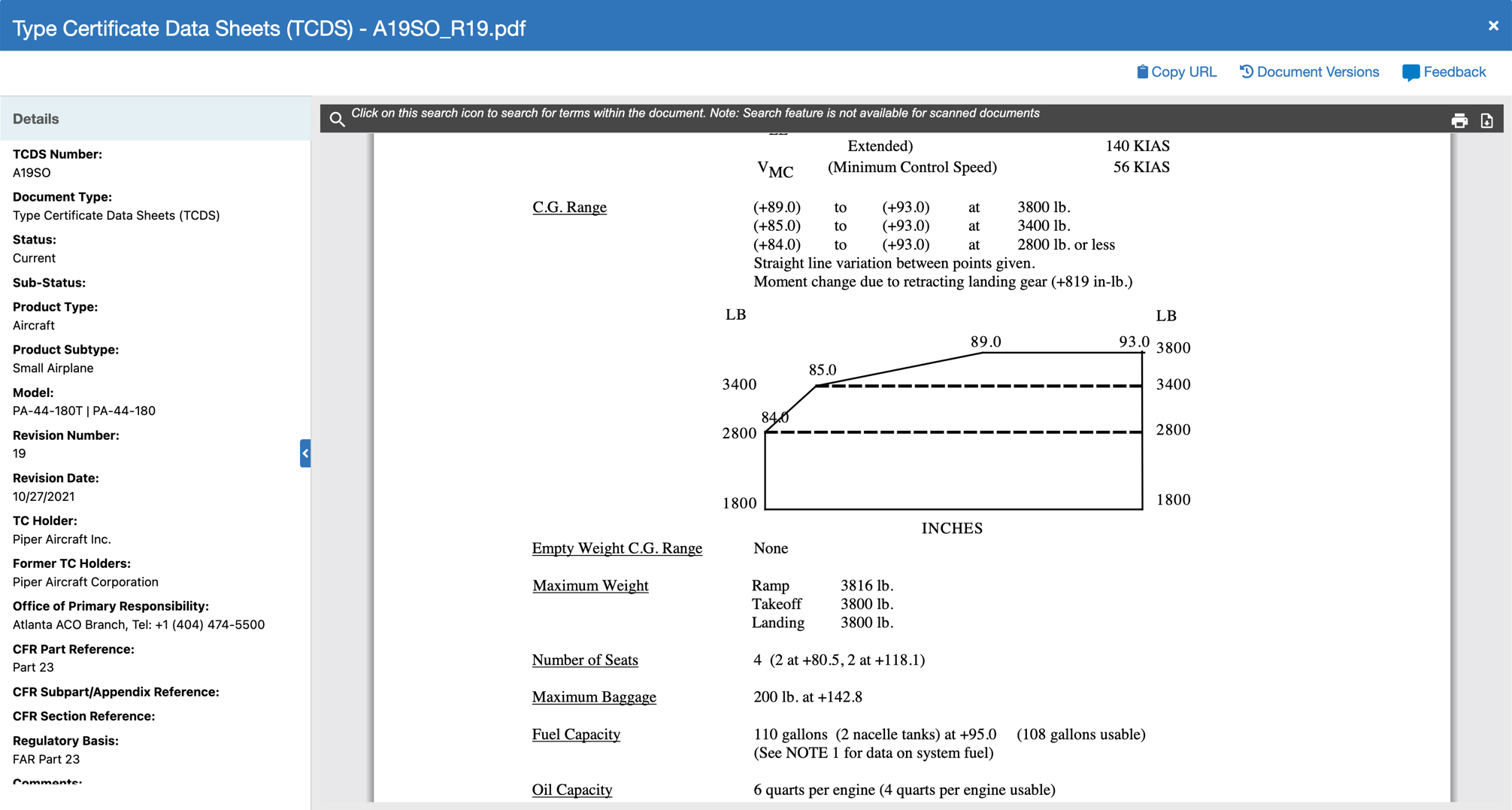 Type Certificate Data Sheet Online Viewer
Was this article helpful?