Printed paper charts had green aircraft images that were used to line up the printed charts. Each chart has half of the plane image and when you line them up, the two charts are properly aligned.
Since ForeFlight uses printed chart data, the images still appear even though they will not be needed by users. They are not needed because ForeFlight automatically joins charts within the app.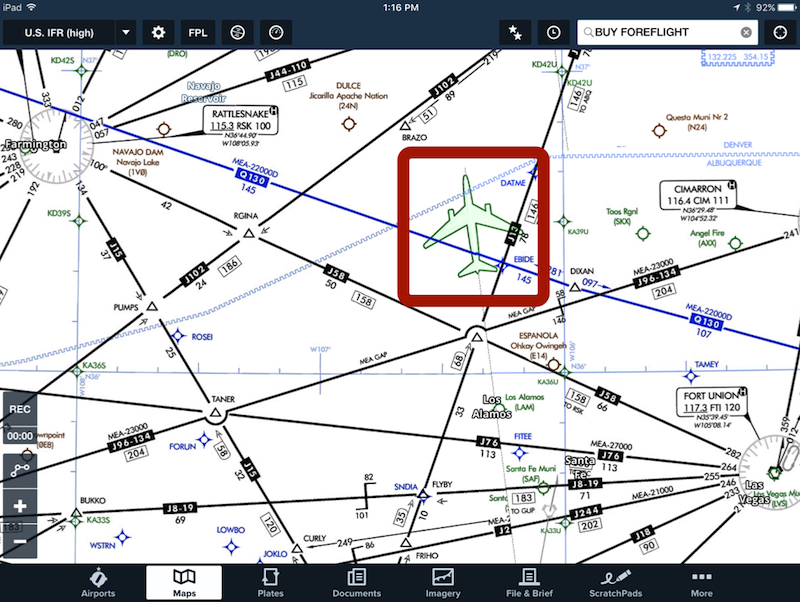 Image 1:  Joined green alignment jet shown on charts within ForeFlight.
Was this article helpful?