If an FAA approach plate has a "T" icon in its notes section, this means the airport has IFR takeoff minimums, obstacle departure procedures, and/or diverse vector areas published in the US Terminal Procedures Publication (TPP).

Approach plate notes section showing the 'T' icon
To view these procedures for a particular airport in ForeFlight Mobile:
In the Airports view, tap Procedure.
On the Procedure tab, tap Departure and look for an appropriate plate.
Tap on it and swipe through the pages until you find the airport.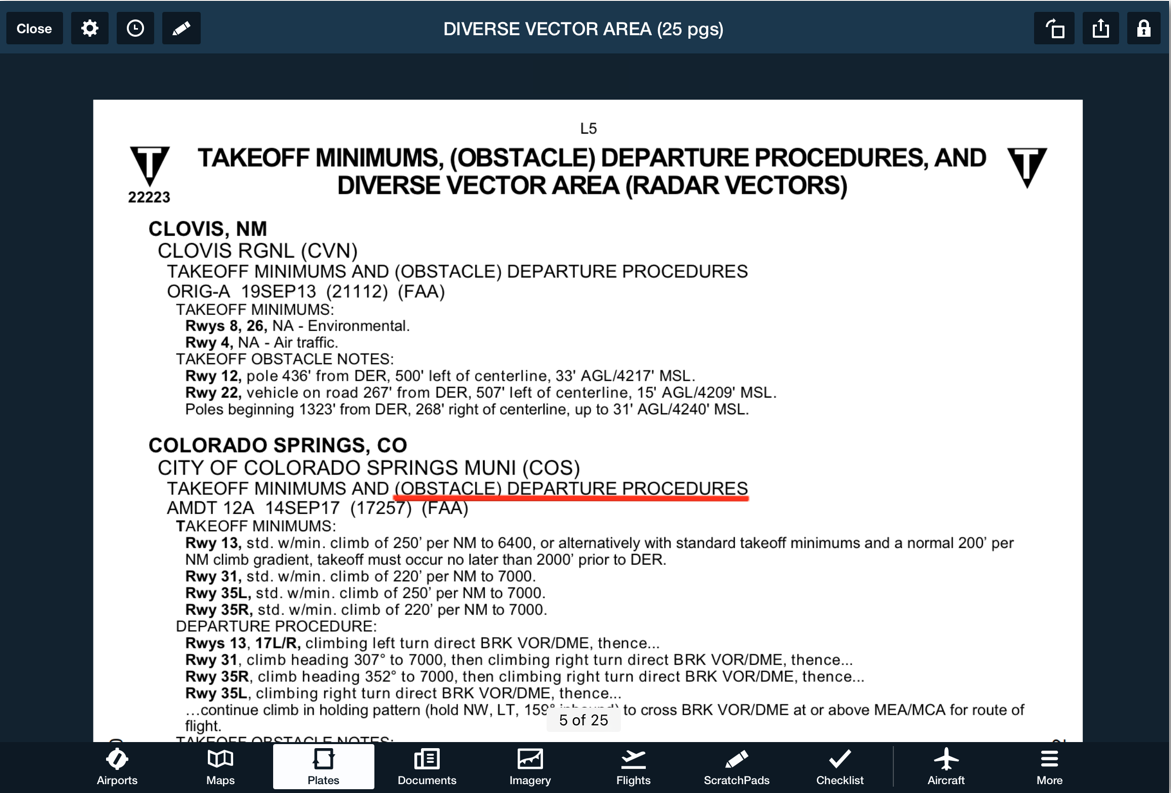 Takeoff Minimums, ODP, and Diverse Vector Area page
Was this article helpful?