The Sidebar on the left side of the Airports view and the header over a METAR in the Weather tab displays a number representing the age of an airport's most-recent meteorological aerodrome report (METAR).
METAR age values are color-coded as follows:
Green text indicates the METAR is 0–4 minutes old.
Blue text indicates the METAR is 5–59 minutes old.
Orange text indicates the METAR is 60–89 minutes old.
Red text indicates the METAR is more than 90 minutes old.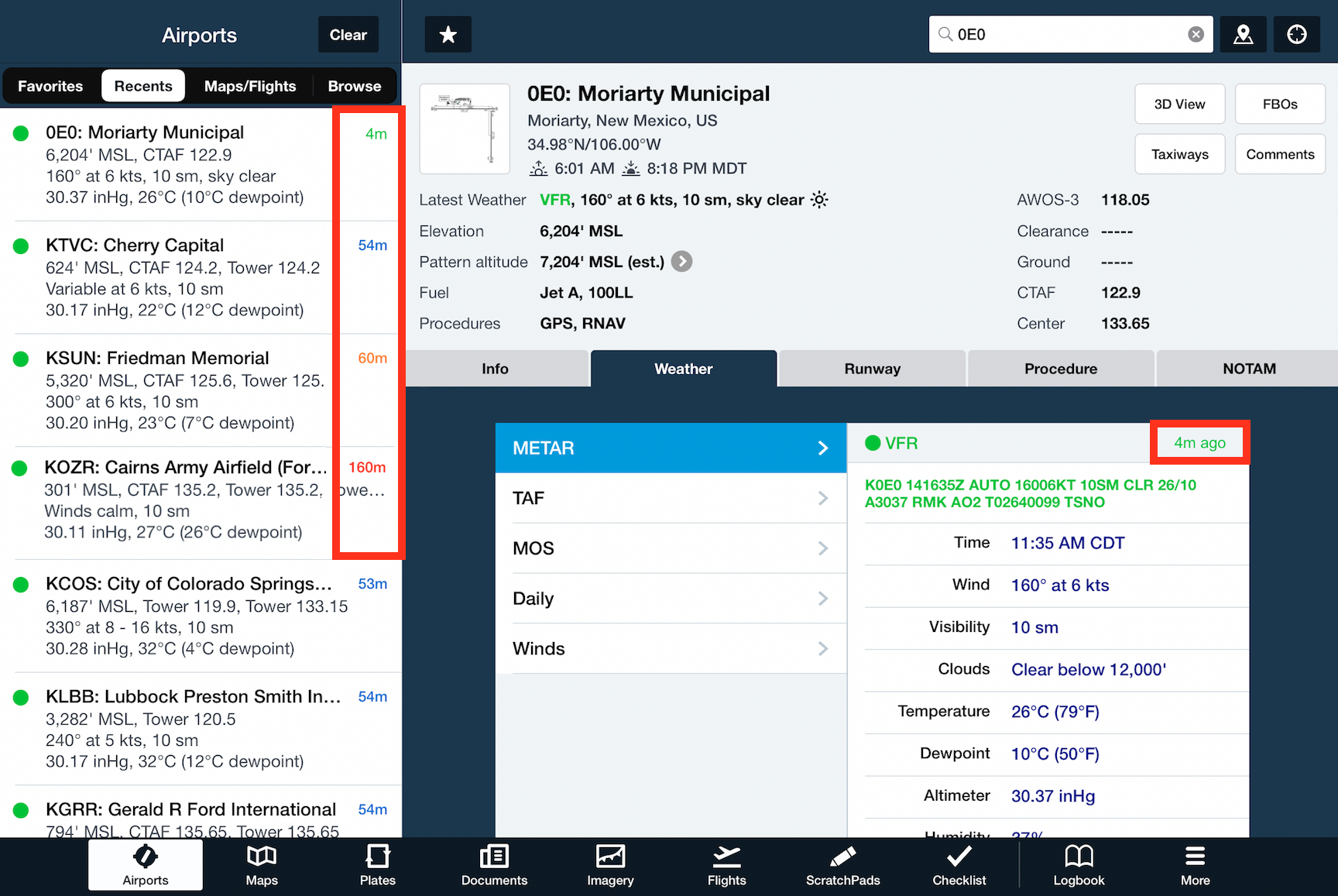 Color-coded METAR ages in the Airports view Sidebar and METAR header.
NOTE:
The above information does not apply to other colorized weather values in ForeFlight. Different color-coding schemes are used to describe things like flight categories, winds and temperatures aloft, and the ages of other data like TAFs or MOS forecasts. Consult the ForeFlight Mobile Pilot's Guide and the ForeFlight Legends Guide to interpret other color-coded values.
Was this article helpful?