The Altitude Advisor shows altitude increments in 500' intervals below 4000'. This is true whether VFR/IFR or Westerly/Easterly is selected, which may cause some confusion when considering altitudes to fly based upon your direction of flight.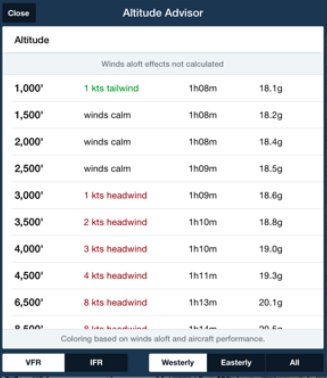 Image 1: Altitude Advisor showing 500' increments below 4000'.
ForeFlight shows all 500' altitudes at 4000' and below because there are certain airspace areas around the country, such as the DC SFRA, that require non-standard directional altitudes at 4000' and below.

Above 4000' you will see the east/west and IFR/VFR altitudes that correspond to the directional rules.
Was this article helpful?