ForeFlight Mobile does offer a means of emailing aircraft W&B Profiles to another device.  To do this, follow these steps:
1.  Go to the MORE page.
2.  Select the WEIGHT & BALANCE option on the left side.
3.  Select a profile you want to send to another device from the right side. When the Aircraft W&B profile is displayed, there will be a SEND TO button in the upper right corner of the screen (It looks like a square with an up arrow).
4.  Tap on the SEND TO button.  
5.  Tap on MAIL
6.  Enter an email address in the TO: line that is accessible on the other device.
7.  Select the SEND button in the upper right.
Now, go to the other device and open its Mail app and check for the email. Once you find it, open it up. In the first paragraph of the email is a blue hyperlinked section of text (only available when using the Mail app) that you will want to tap on. It will be the same as the name of your Aircraft W&B Profile. The Aircraft W&B Profile will open in ForeFlight and will now be saved for use on this device.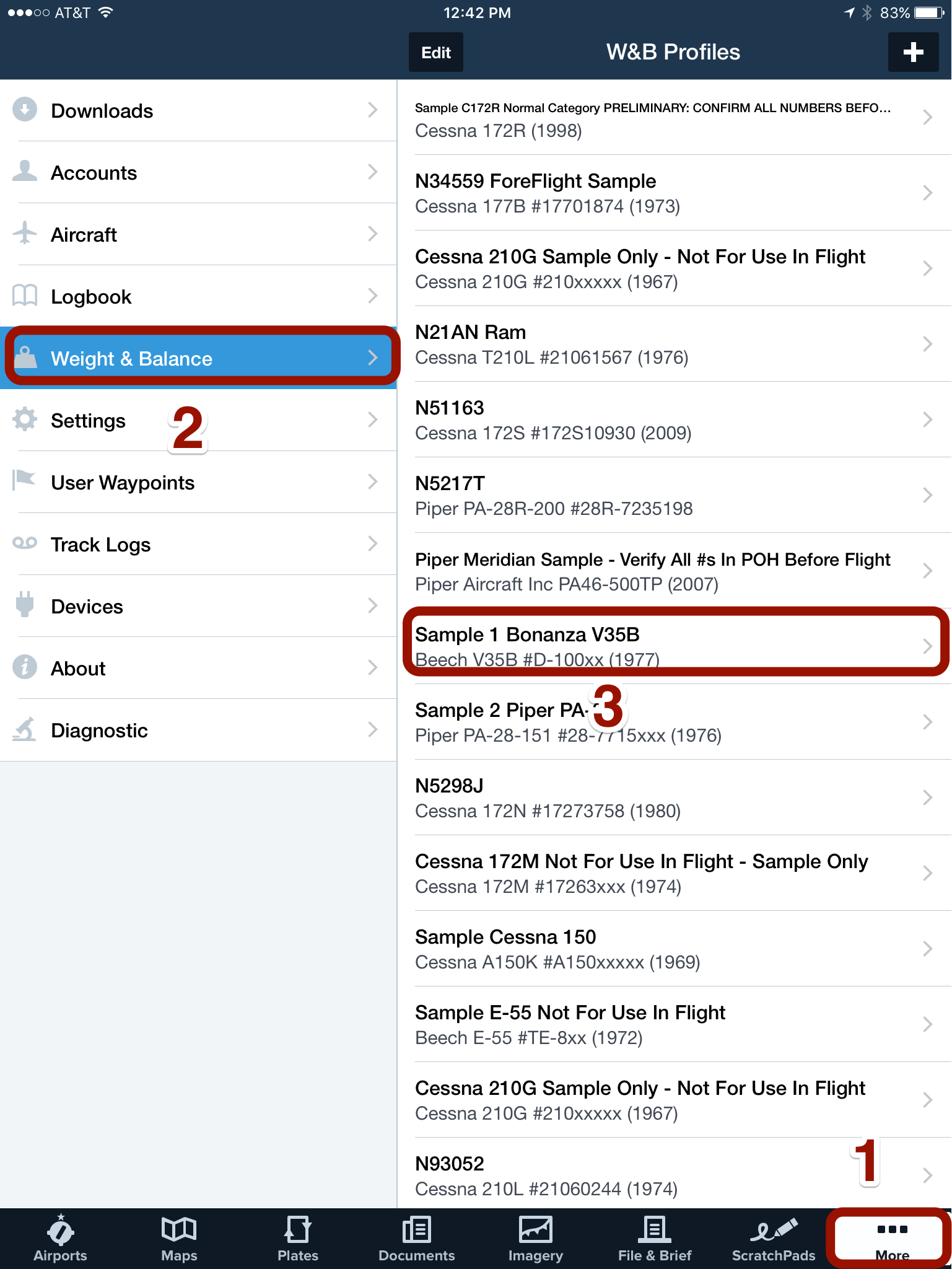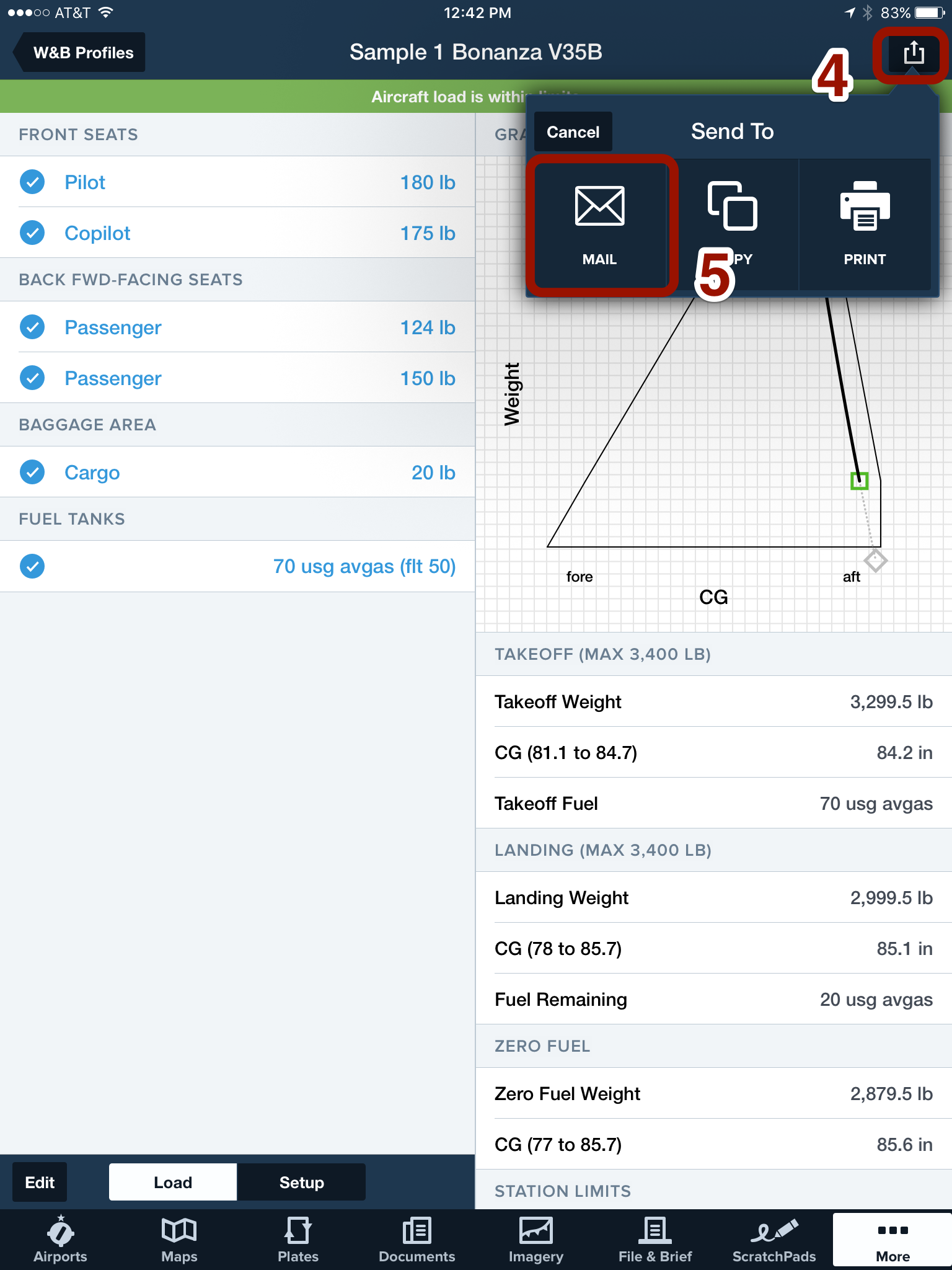 Image 1.  How to email aircraft W&B profile.