ForeFlight Mobile offers a means of emailing aircraft W&B Profiles to another device. To do this, follow these steps:
1. Select MORE > WEIGHT & BALANCE.
2. Select the profile you want to share from the drop-down menu near the top of the screen. When the Aircraft W&B profile is displayed, tap the SEND TO button.
3. Select MAIL
4. Enter an email address in the TO: line that is accessible on the other device.
5. Select the SEND button in the upper right.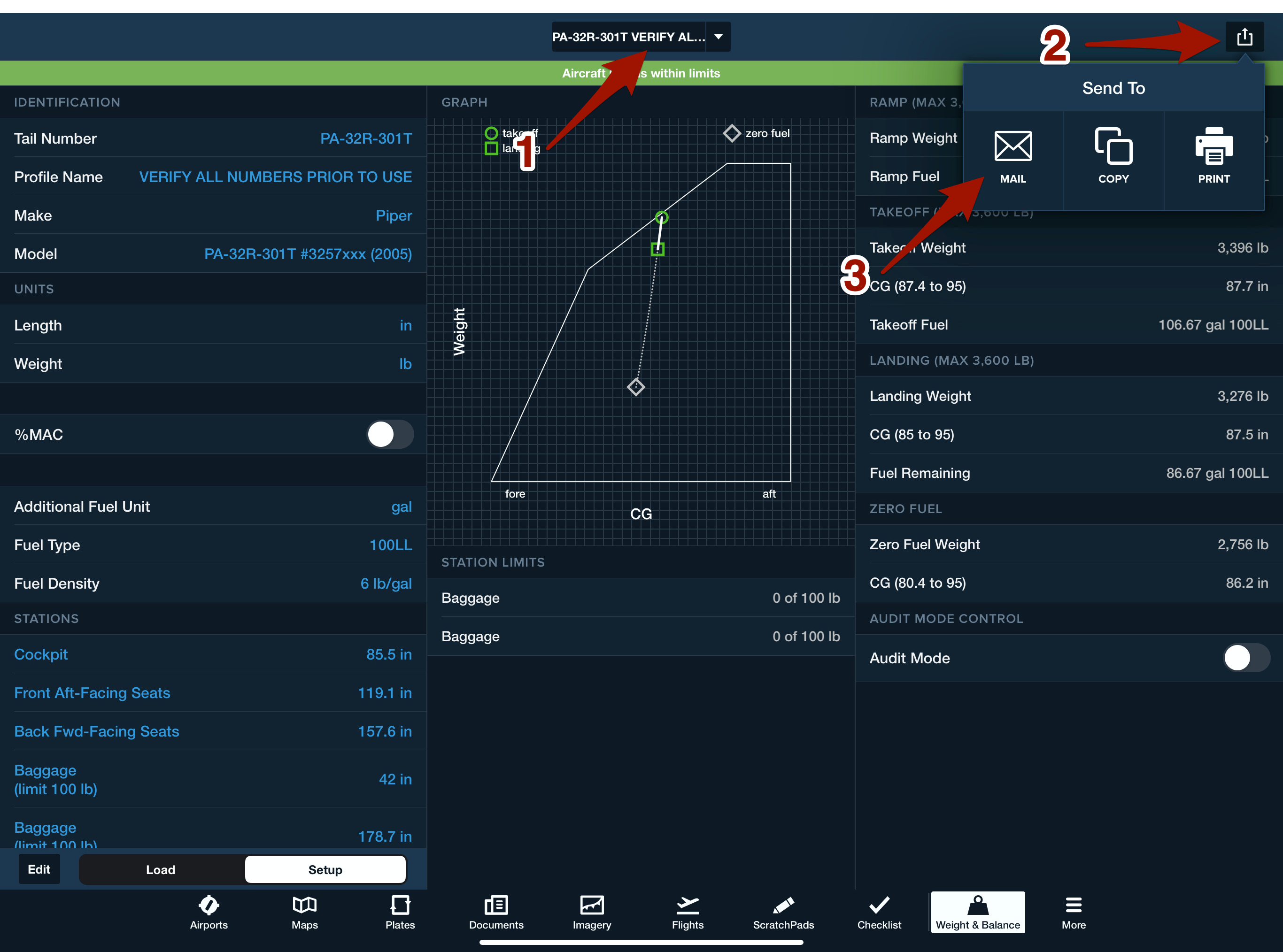 How to email an aircraft W&B profile
NOTE: For difficulty with opening the link, see this support article: Why won't my Weight & Balance link open?