To correctly file MTR's/AR's in ForeFlight Mobile, tap Maps > FPL > enter your departure, then your route, followed by the name of the MTR/AR you intend to file. Do not add entry or exit waypoints. Then add your destination. You will see the route appear in full on the map (see Image 1). When you are finished, tap the "Send To" button (the square with an arrow pointing up), select "Flights," and ForeFlight will format the route and move it to the flight plan so that you can file.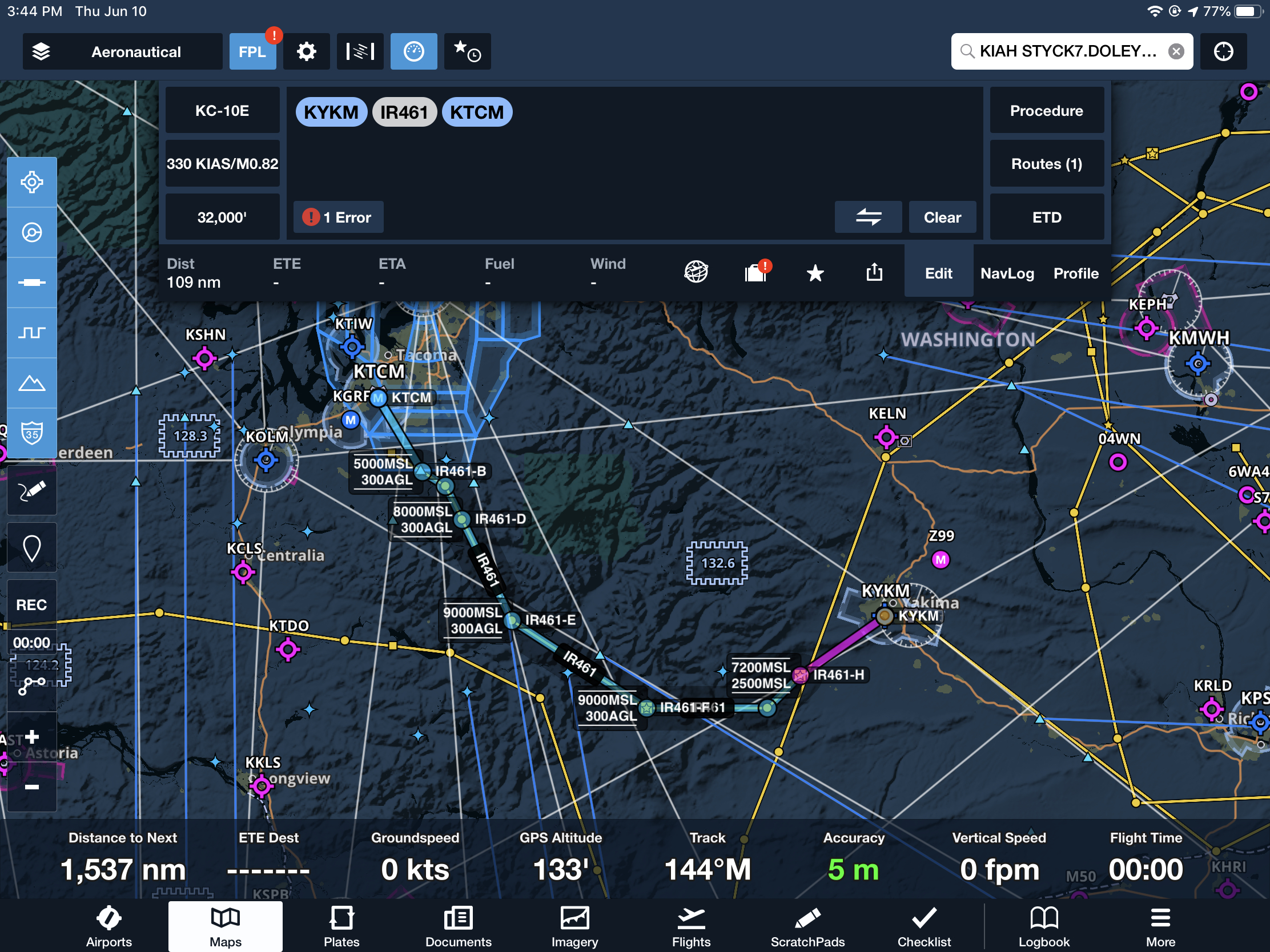 Image 1: MTR Example
In some cases, these routes will not be adapted by name. If you receive a rejection even with correct syntax, enter your route, this time excluding the MTR/AR name, with the entry and exit waypoints for the MTR/AR, and enter the route name in the remarks portion of the flight plan. See Image 2
Here's an example:
Departure: KCOS
Route: PYNON PUB/030/215 PUB/020/359 FSHER
Destination: KPUB

Remark: FUELING ON ARXXX SEE ROUTE FOR ENTRY AND EXIT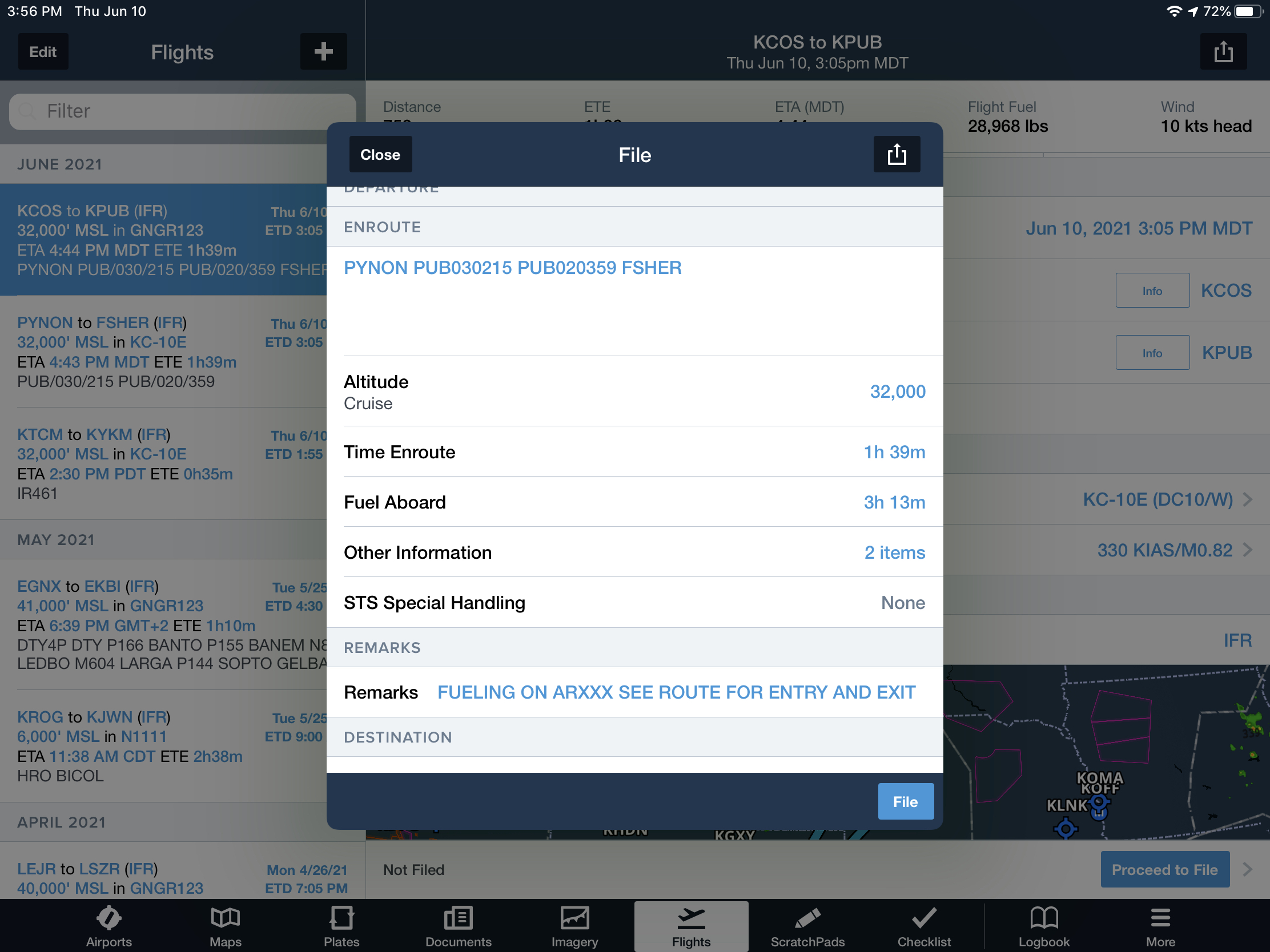 Image 2 : Example of Unadapted AR Entry
Was this article helpful?