Precision Approach Radar (PAR) or Airport Surveillance Radar (ASR) approaches are considered a terminal procedure and are found along with all the other terminal procedures.
The page for PAR or ASR information will be listed in ForeFlight Mobile under "RADAR MINIMUMS" with other terminal approach procedures.
Using Tulsa International (KTUL) as an example, on the Airports view, tap Procedures and then Approach. Tap the terminal procedure listed as RADAR MINIMUMS for information about applicable PAR or ASR approach minimums.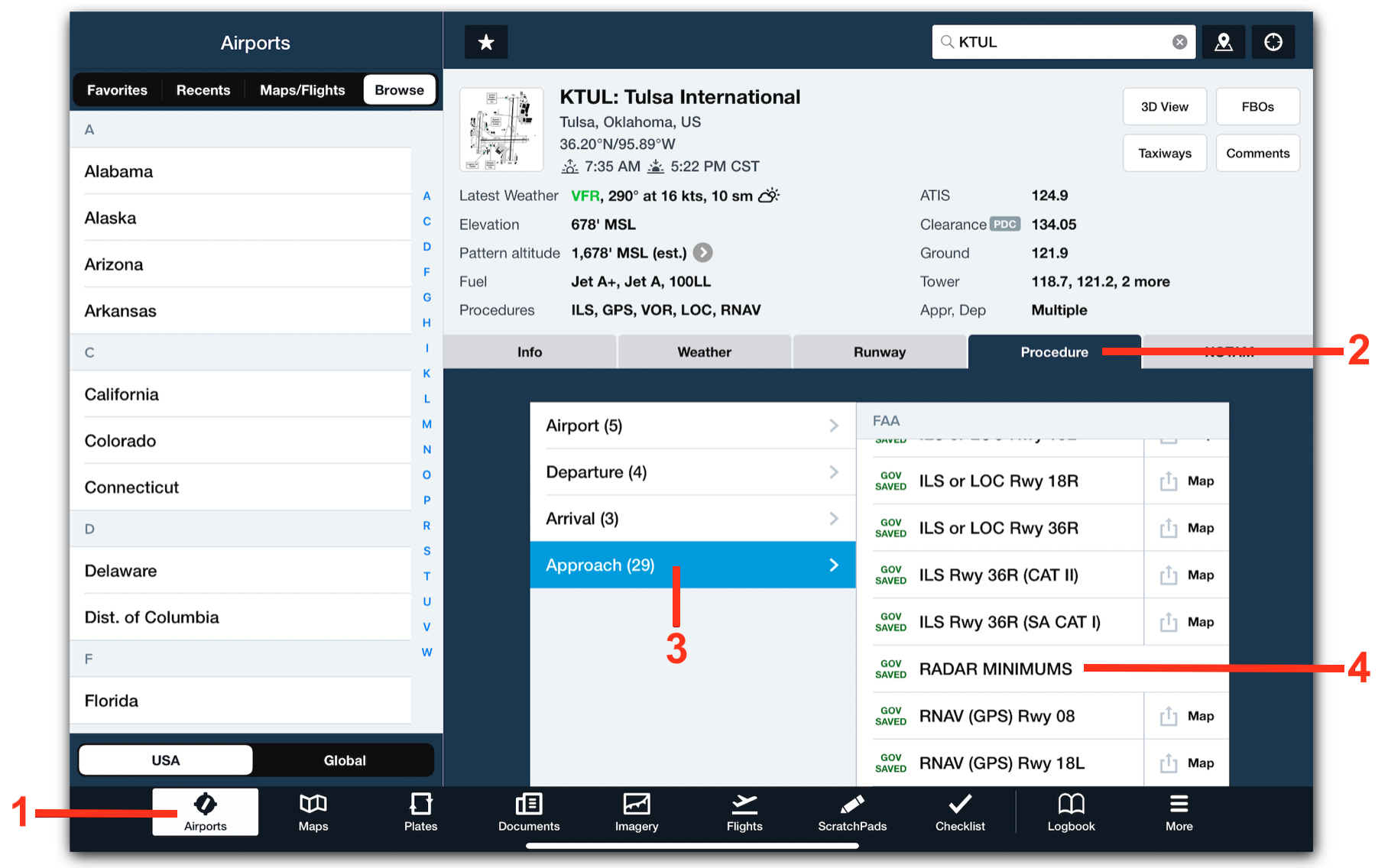 Airports > Procedures > Approach > Radar Minimums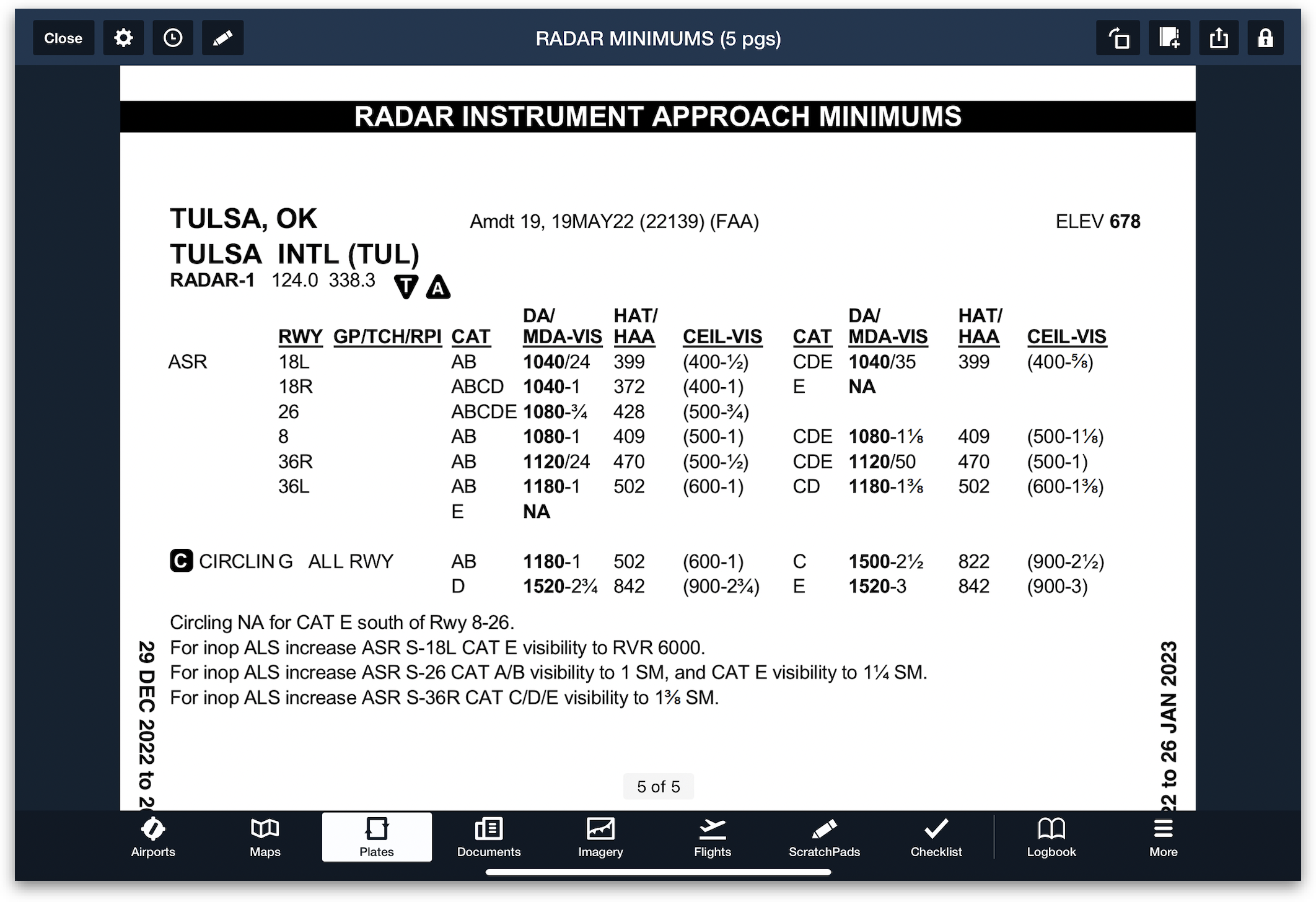 Example of ASR approach page
Was this article helpful?