If you update and overwrite a document via Dropbox and the file name remains the same, ForeFlight will not notify the pilots on your account when the documents are revised.
It is recommended that flight departments send an email to all pilots when revised documents are uploaded. Once pilots are aware that a new version of a document is available, they can open ForeFlight and go to DOCUMENTS > MY DRIVES > COMPANY DROPBOX SYNCED DRIVE and download the revised version of the document.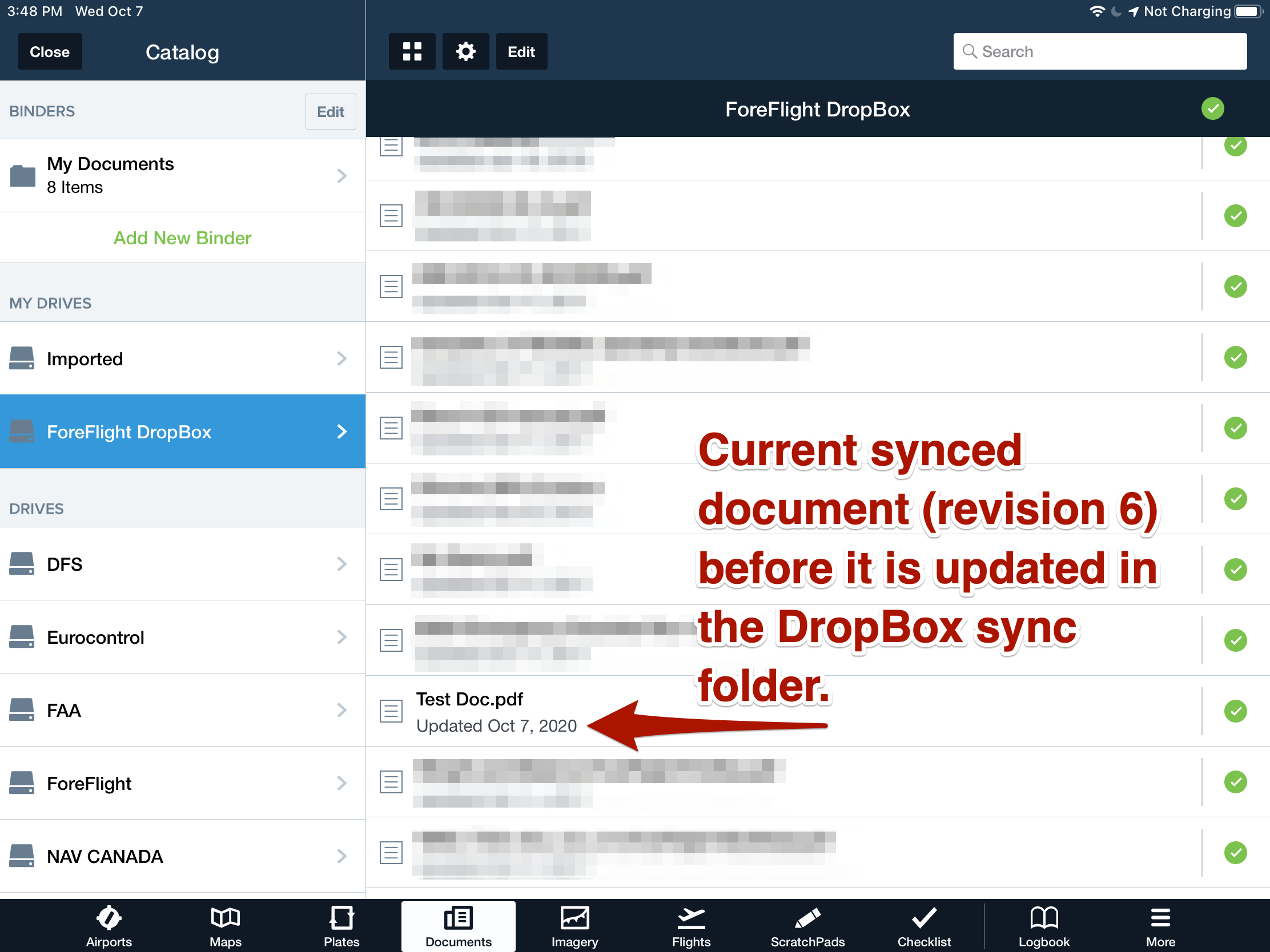 Sample of a currently synced document before the file is updated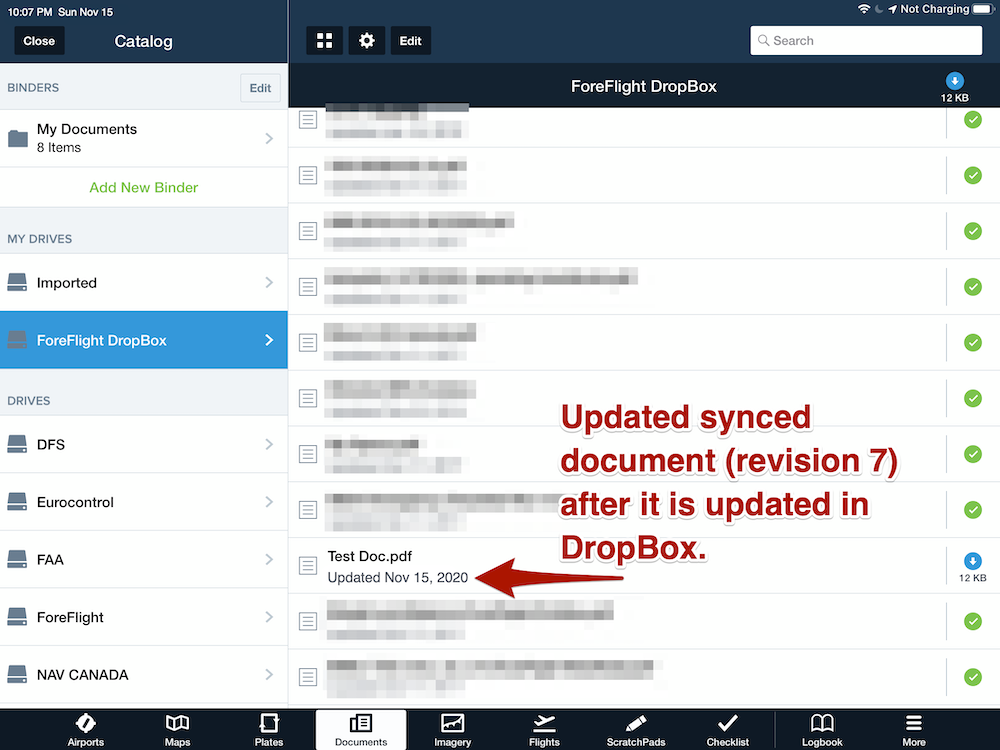 Revised document available to download
Was this article helpful?