The Profile Corridor cannot maintain its uniform shape around legs of less than 2 nm long. When two waypoints are located that close together, the corridor begins to split into individual legs, and their rounded ends become visible. The result is a narrower region within which the Profile Corridor can detect the highest terrain/obstacle points for each leg.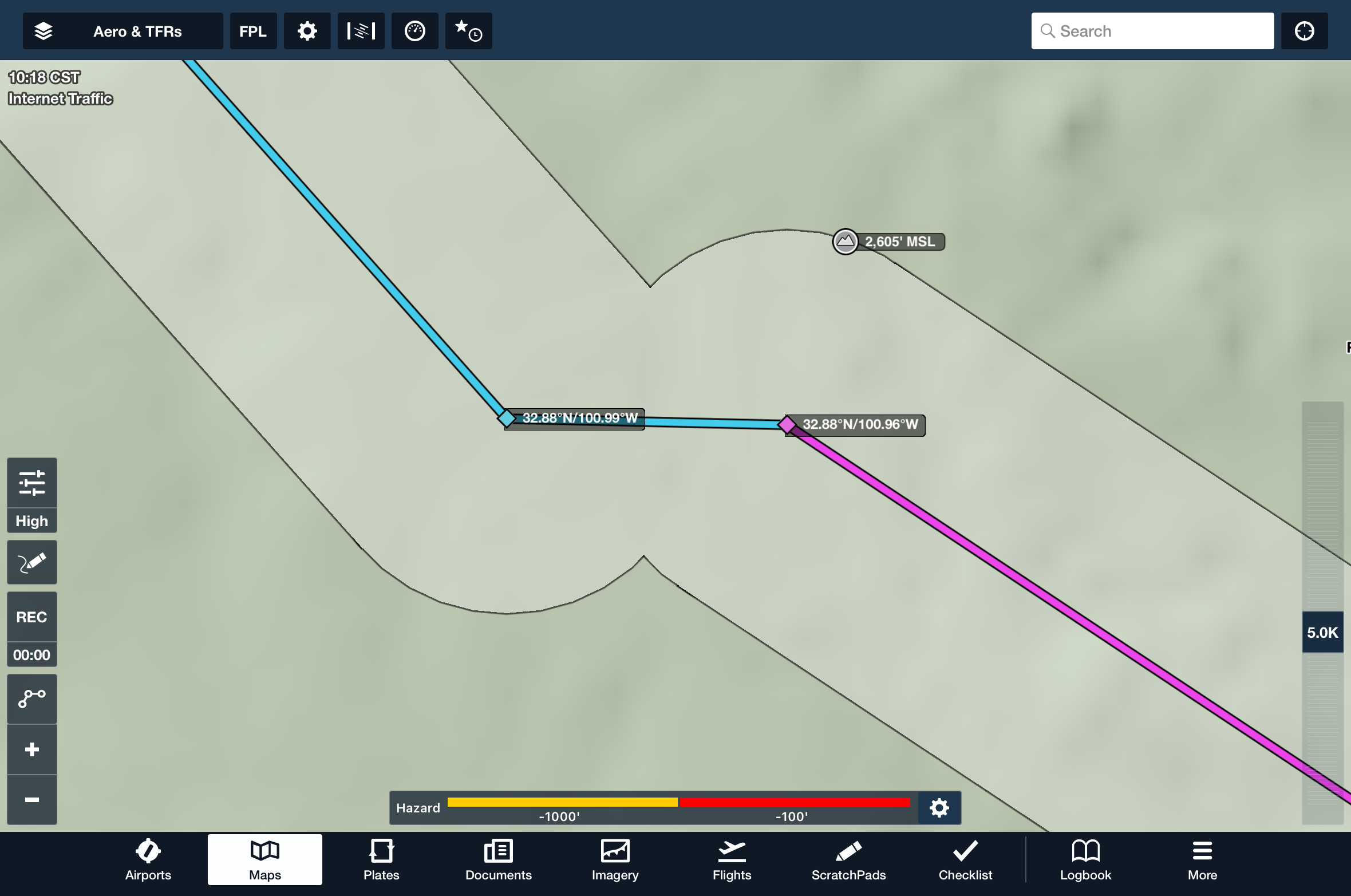 The above Profile Corridor begins to separate between closer waypoints.
This effect is more noticeable on a thinner Profile Corridor. As the image below shows, when the Corridor Width is set to 1/2 nm (from within the Hazard Settings menu), the Profile Corridor can split completely around individual legs.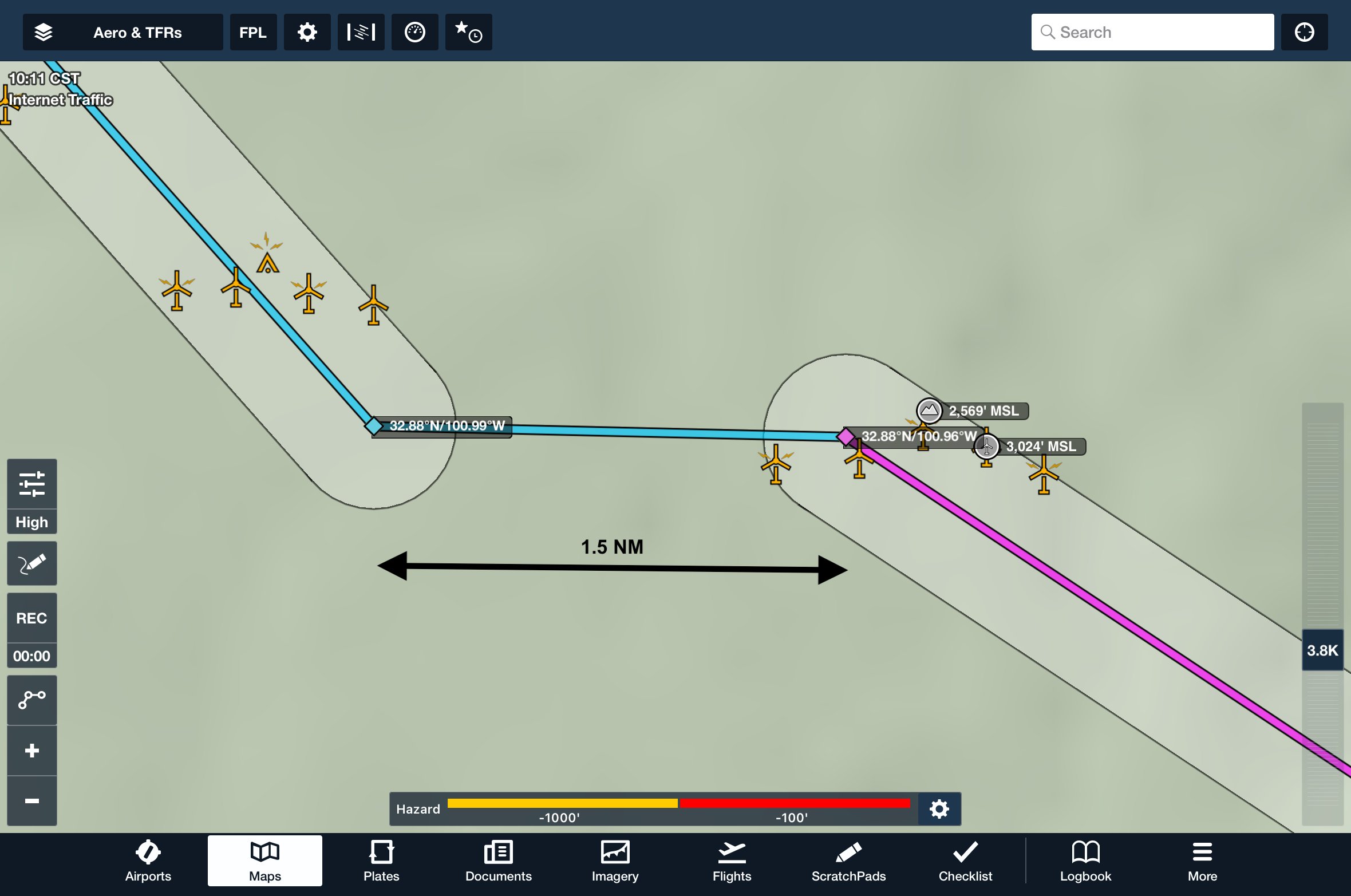 Profile Corridor does not search for the highest terrain/obstacle points in the gap.
Only terrain and obstacles within the visible boundaries of the Profile Corridor are considered when identifying each leg's highest-point markers. If the actual highest obstacle along a leg is located in a gap between the Profile Corridor, it is not selected.
However, if an aircraft in flight has ownship, nearby terrain and obstacles are still displayed within the ownship detection radius. Terrain and obstacles can also be displayed prior to flight using the Hazard Advisor slider, as depicted below.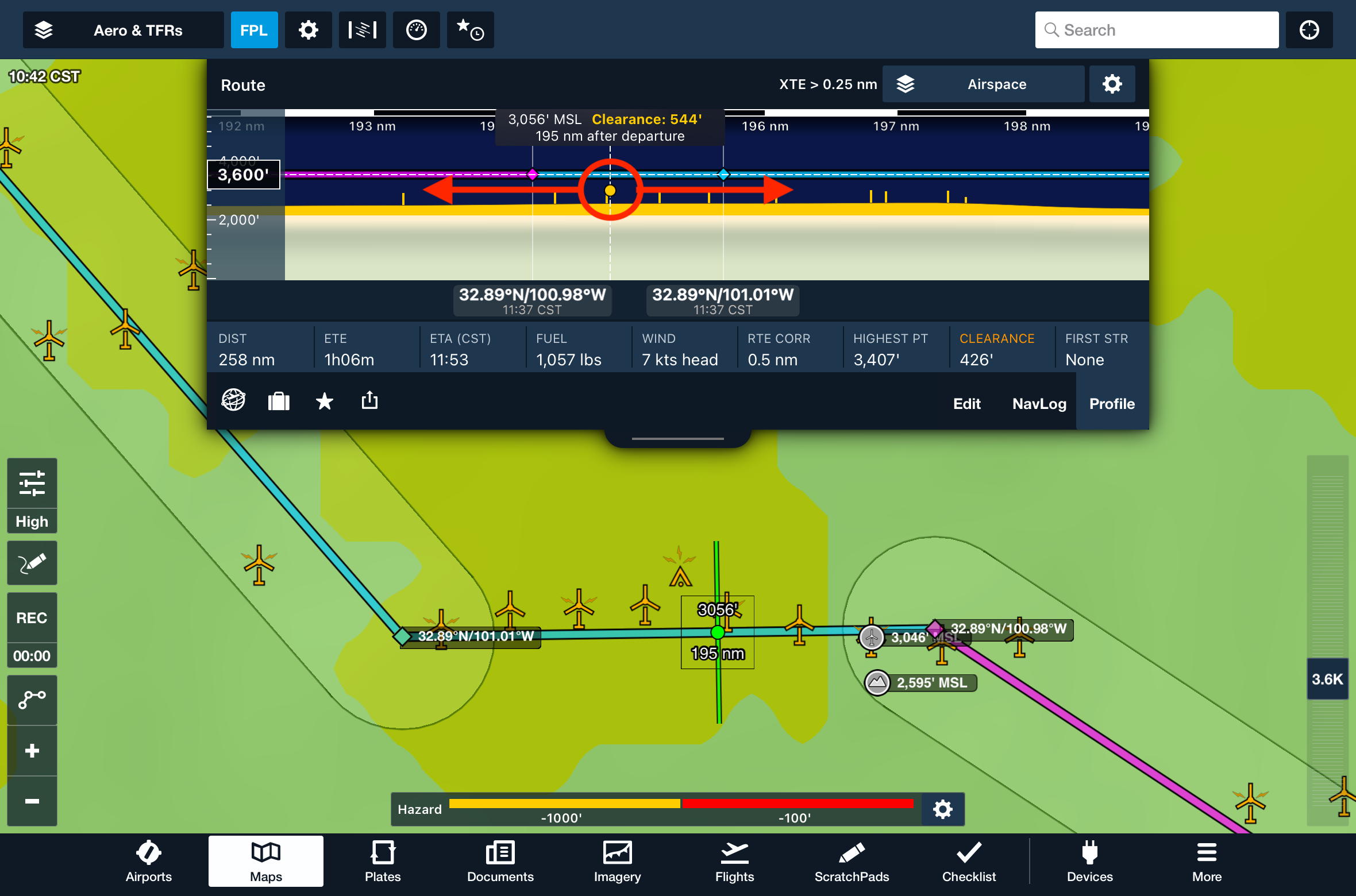 Use the Hazard Advisor to see obstacles between Profile Corridor segments.
Was this article helpful?