Once a flight has been recorded or imported into CloudAhoy, it can be debriefed. To debrief a flight, follow these steps:
STEP 1: Open the CloudAhoy app on your iOS device or sign in using the CloudAhoy website.
STEP 2: Select the Flights tab.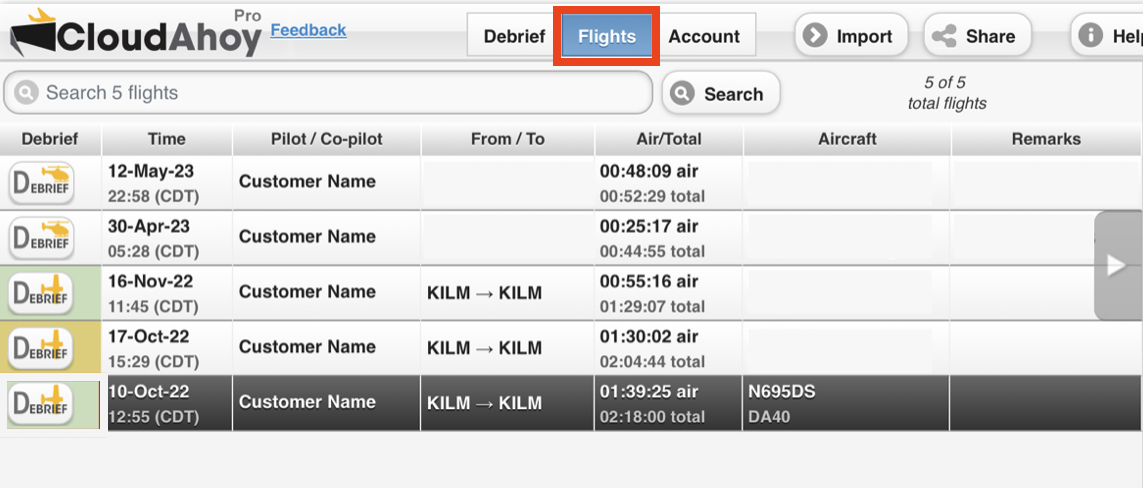 STEP 3: Choose the flight to view from the Flights page.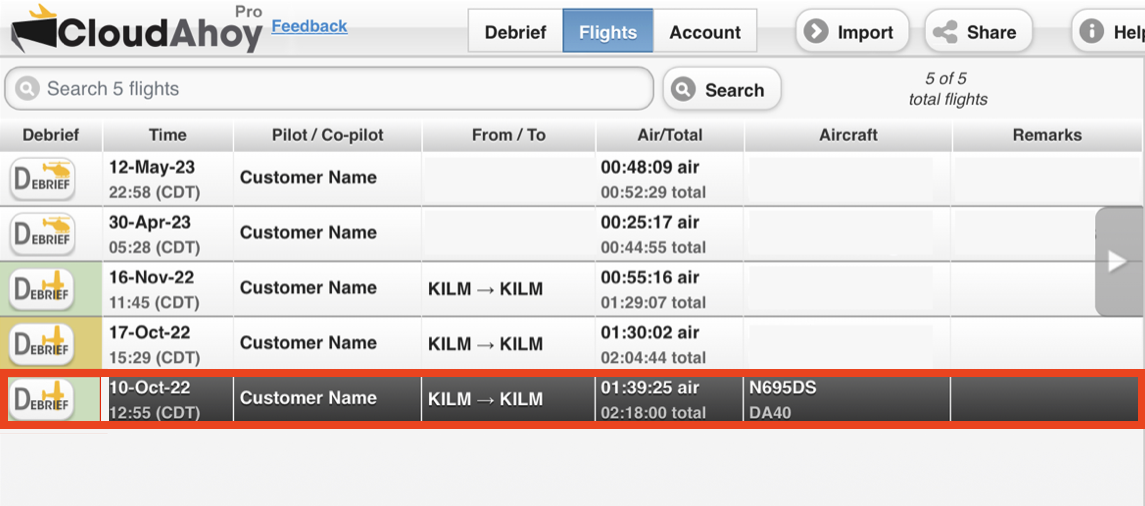 STEP 4: Select the Debrief button for the flight.
The Debrief page will open, displaying the default maneuver analysis layout, allowing the flight to be viewed using different CloudAhoy features.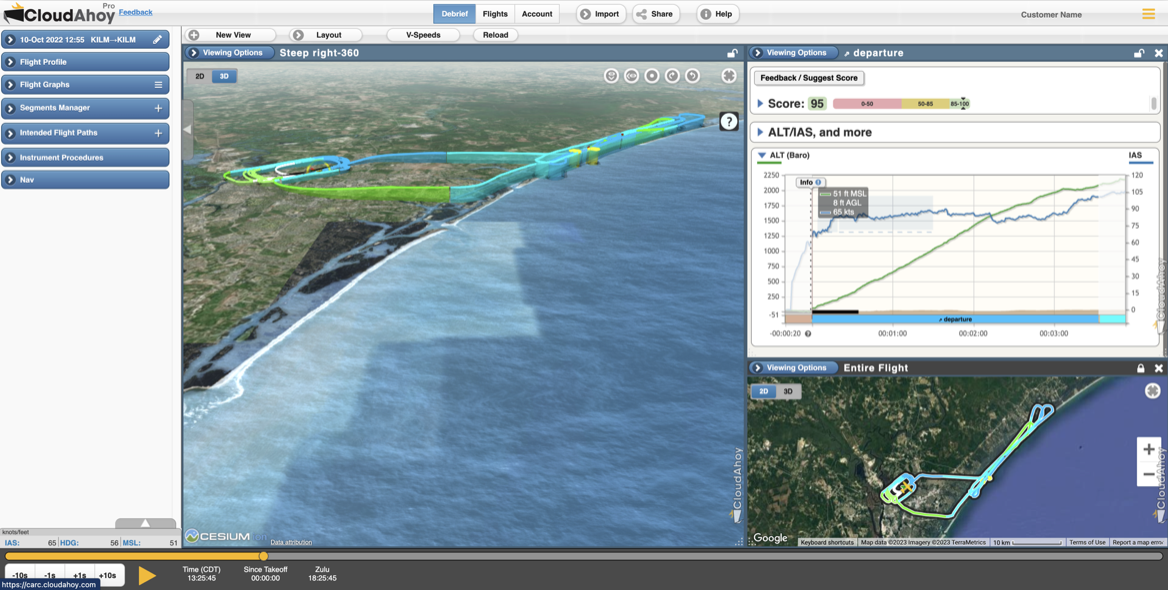 Was this article helpful?