The option to edit the scoring parameters used to grade maneuvers is available to CloudAhoy Pro subscribers. Editing is done in the Envelope Editor by editing the default "CloudAhoy Basic" envelope or creating a custom envelope.
To edit an envelope,
STEP 1: Click on the Menu button (yellow with three lines) in the upper right corner of any CloudAhoy page.

STEP 2: Click on Envelope Editor from the drop-down menu.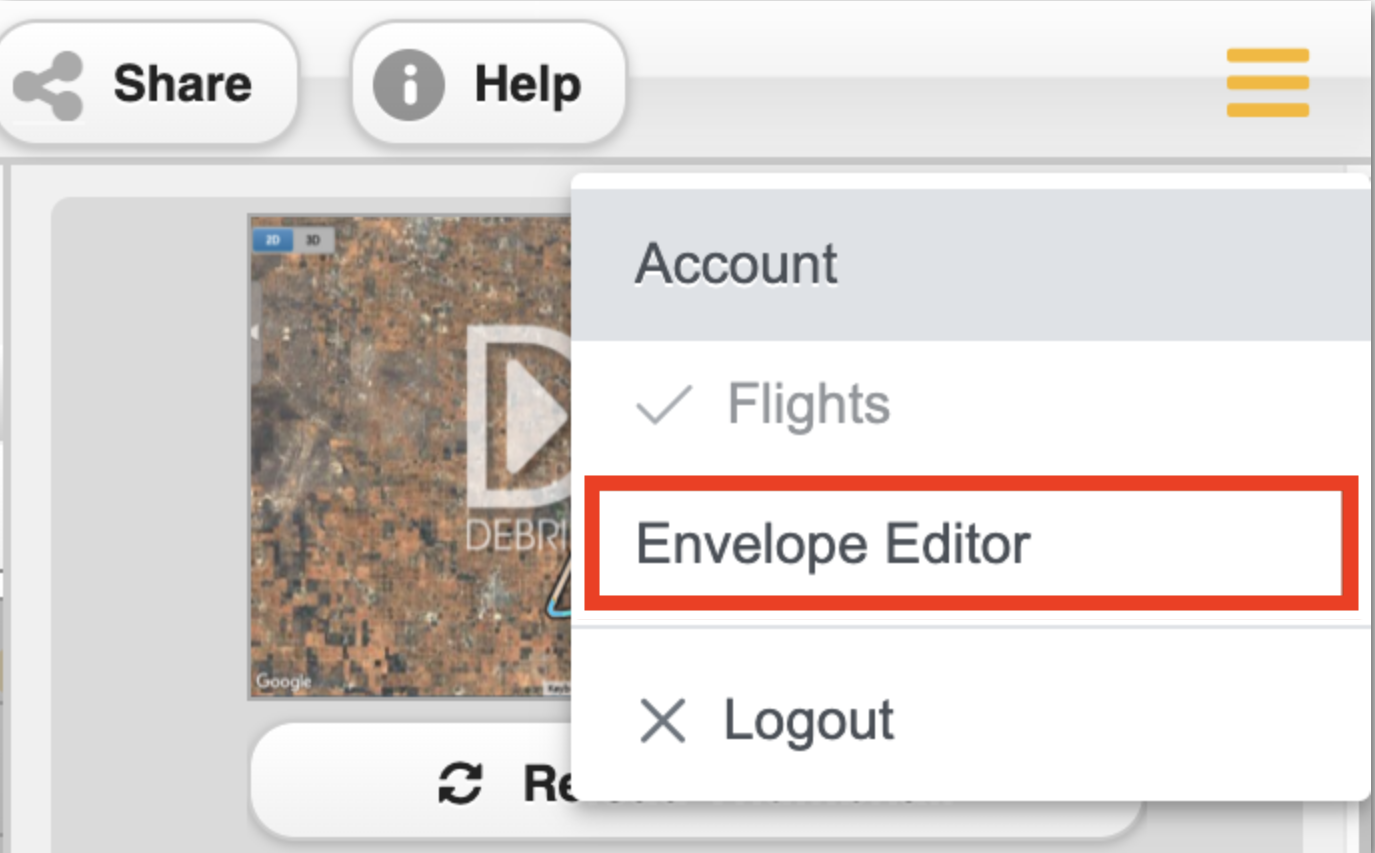 STEP 3: Select an envelope to copy (such as CloudAhoy Basic).

STEP 4: Click the Copy/Create Envelope button.

STEP 5: Enter an envelope name in the Edit Envelope Name box.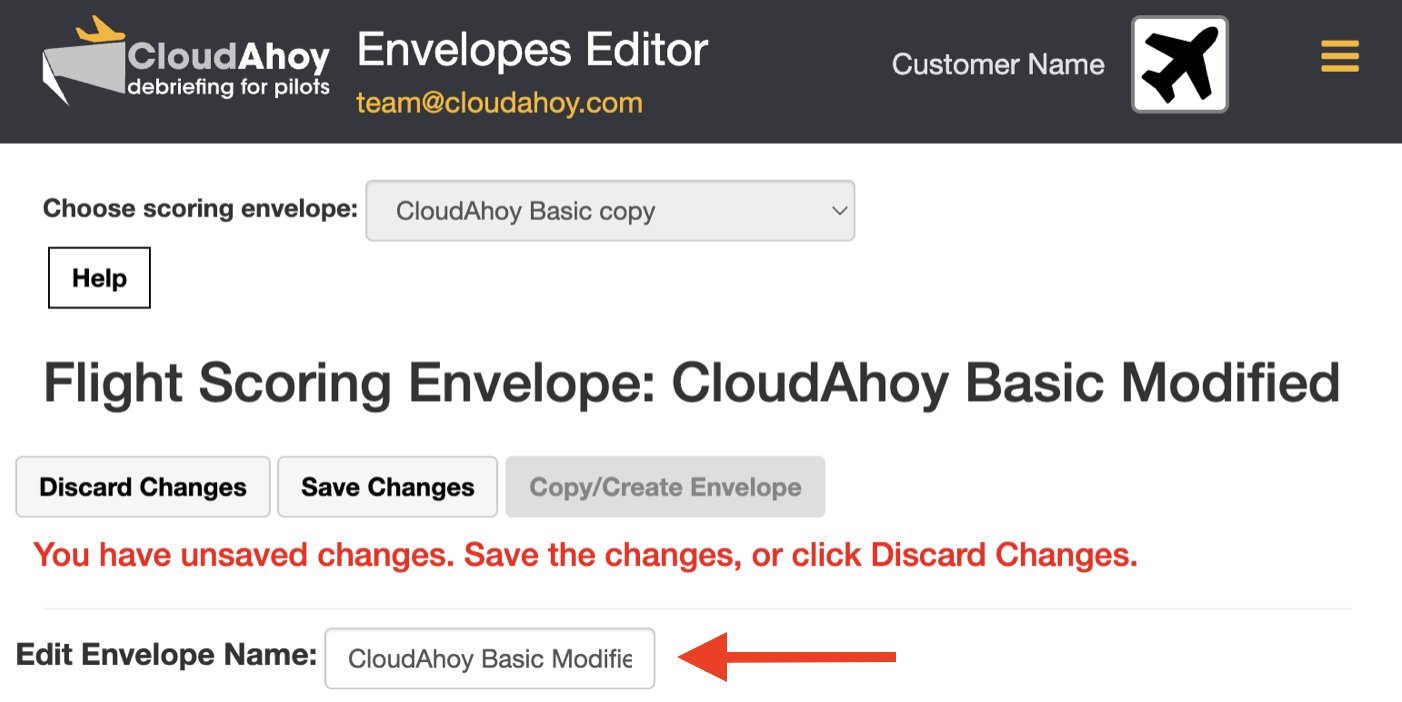 NOTE: An Organization Administrator can choose whether the new envelope is private (just for the Administrator) or to be shared with the entire Organization.
STEP 6: Change the scoring parameters or weights as desired.
STEP 7: Select Save Changes.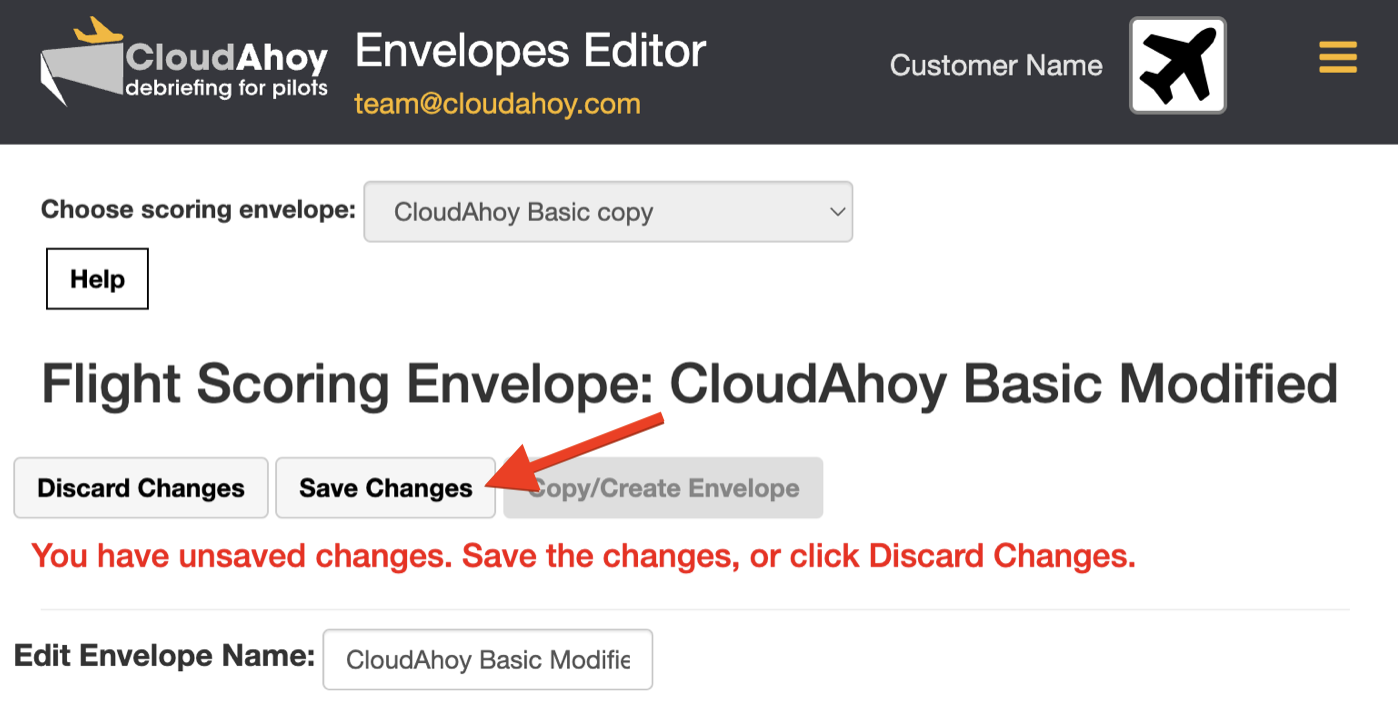 Was this article helpful?