Flight data from an SD card can be imported into CloudAhoy on an iPad or iPhone. To do so, follow these steps:
STEP 1: Insert the SD card with flight data into an SD card reader attached to the iOS device.
STEP 2: Open the Files app on the device.
STEP 3: Select the SD Card under the Locations section in the left panel.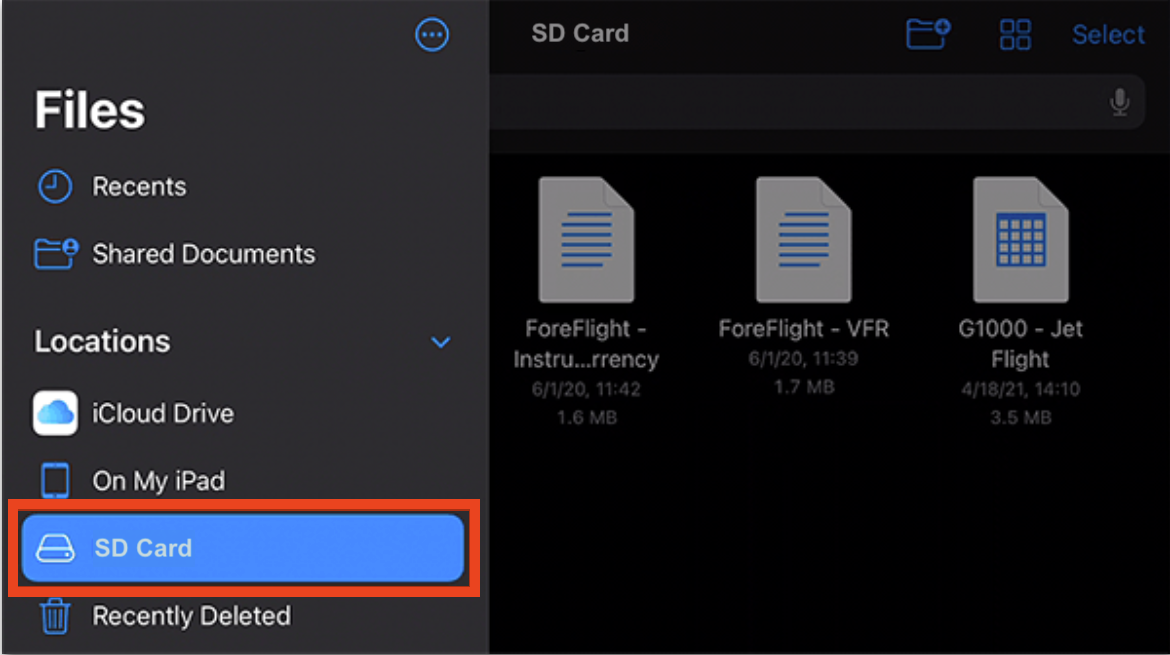 STEP 4: Long tap on the flight you want to import to reveal a menu.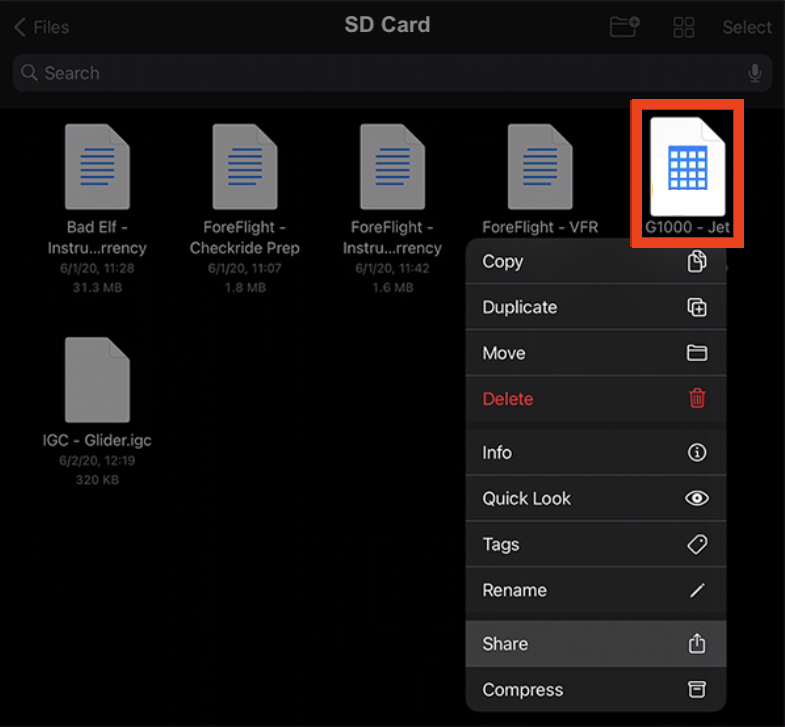 NOTE: If you use a Garmin G1000, your flight data will be in the data_log folder.
STEP 5: Select Share.
STEP 6: Tap on CloudAhoy.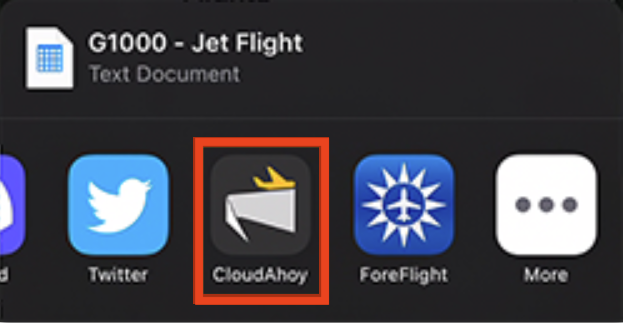 STEP 7: Fill out the details in the Import form.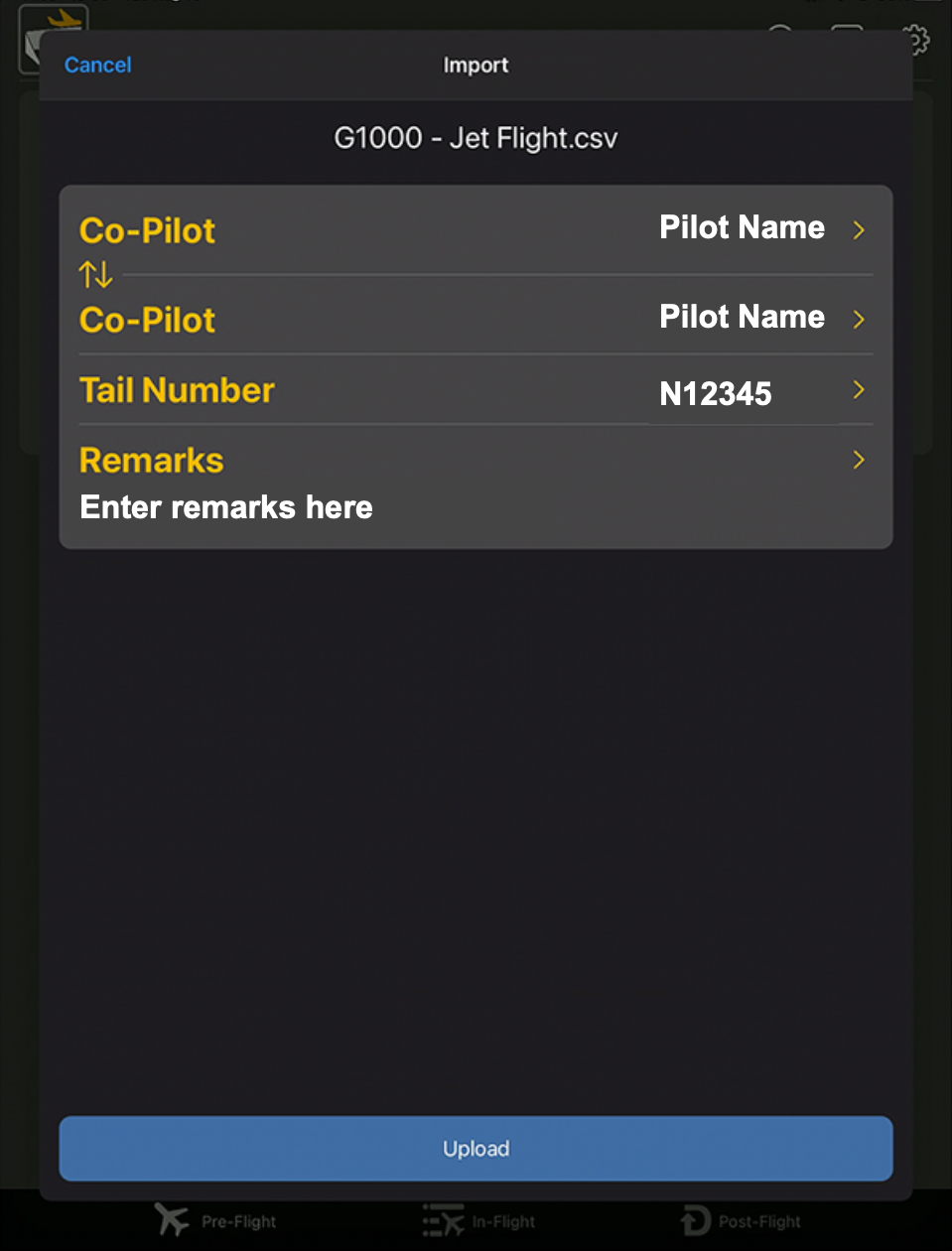 STEP 8: Tap the Upload button at the bottom.
STEP 9: Once the file has been uploaded, select the Post Flight tab to debrief the flight.
Was this article helpful?