To add a document to a binder, follow the steps below.
Open the document from its original location (e.g. Imported drive > AC 91-73B).

Tap the Add Document to Binder button in the upper toolbar.

Tap the binder or binders that the document should be added to. When a document is added to a binder, the binder's count (e.g., "6 documents") increases by one, and the checkbox is highlighted.

Once the document has been added to the appropriate binder or binders, tap outside the pop-up menu.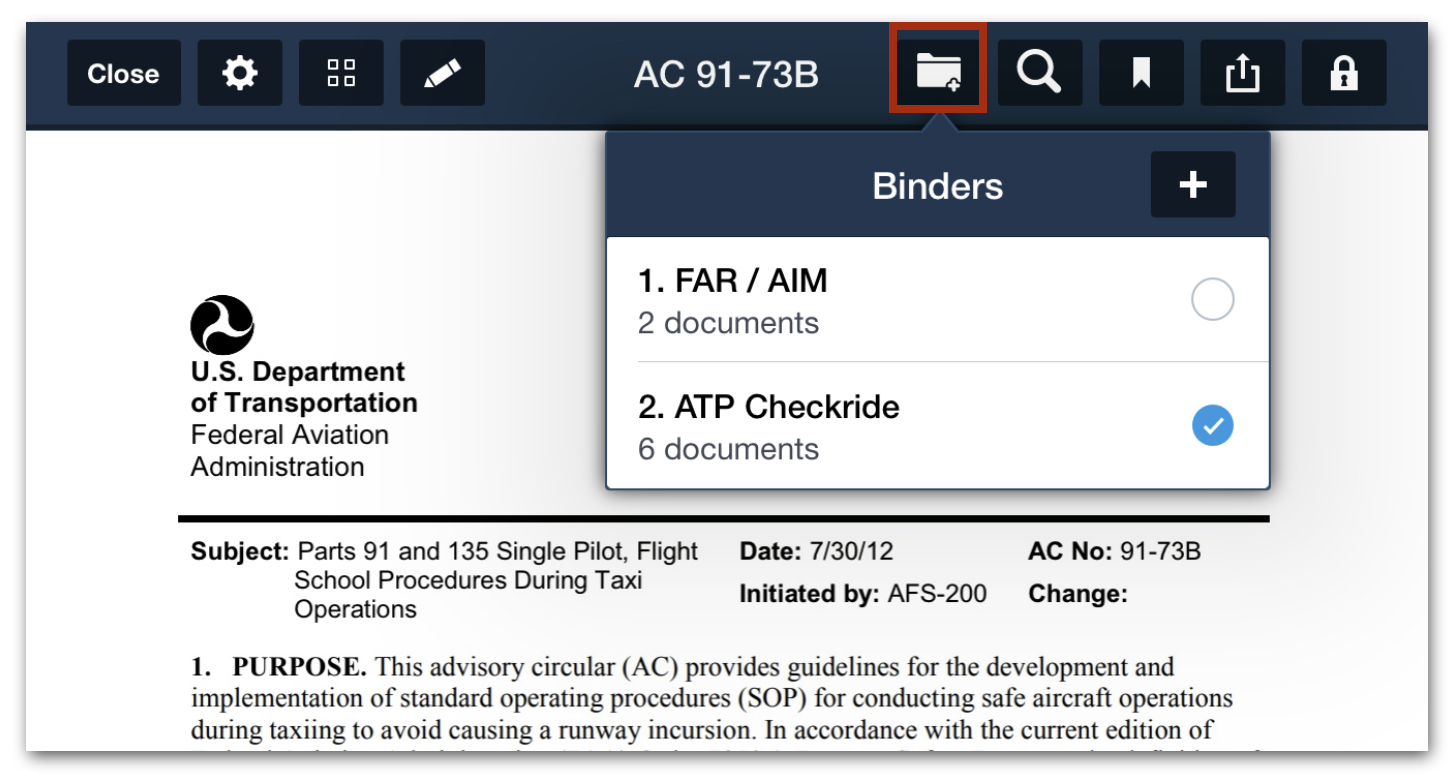 Add Document to Binder Button
Was this article helpful?